Current Climate: An Analysis of the Arts
Mass Culture, through funding from the Canadian Conference of the Arts, is dedicated to conducting a federal budget analysis on an annual basis. 
The roundtable for Mass Culture's inaugural Federal Budget Analysis was coordinated by Akoulina Connell, who also facilitated the discussion, and Bridget MacIntosh. Participants in the discussion were Mark Campbell, MaryElizabeth Luka, Loc Dao, Lindsay Fisher, Laurence Dubuc, and Niigaanwewidam Sinclair. You can find out more about the speakers and Akoulina here. Find out more about the graphic recording (above) by Devon Kerslake, ThinkLink Graphics, here.
Due to delays resulting from, and issues surrounding, COVID-19, the panel discourse shifted to examine the current climate in the arts sector. The accompanying paper, written by Akoulina Connell, depicts this moment in time, reflects on recent funding commitments by the Canadian government and other funding bodies, and specifies opportunities for change.
The below data visualizations, which depict funding received by the arts sector between 2016 and 2021, have been prepared by Janita Grift.
funding commitments for the arts sector between 2016 and 2021
The below data visualizations, which depicts  funding commitments for the arts sector between 2016 and 2021, have been prepared by Janita Grift.
Current Climate: An Analysis of the Arts Roundtable
With Mark Campbell, Loc Dao, Laurence Dubuc, Lindsay Fisher , Mary Elizabeth "M.E." Luka, Niigaanwewidam Sinclair & Akoulina Connell​
You can find their biographies below
Towards an Intersectional Approach to Rethinking Arts Ecosystems
An analytical paper in conjunction with Mass Culture Digital Gathering: In Context: Federal Cultural Investment 2020-2021
This paper depicts the arts and cultural sector at this moment in time, reflects on recent funding commitments, and specifies opportunities for change. 
Written by Akoulina Connell | 28 September 2020
Graphic Recording Analysis
With Devon Kerslake & Bridget MacIntosh
ALTERNATIVE FEDERAL BUDGET CHAPTER – ARTS & CULTURE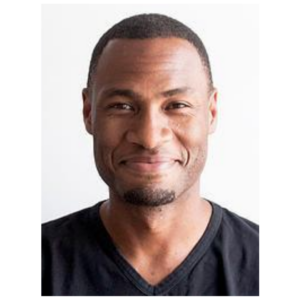 Mark V. Campbell, DJ & Curator, is a faculty member in the Arts, Culture & Media department at the University of Toronto Scarborough.  He is a former Board Member at the Ontario Arts Council and founder at Northside Hip Hop Archive.  Mark is also a founding member of Canada's Black Curators Forum.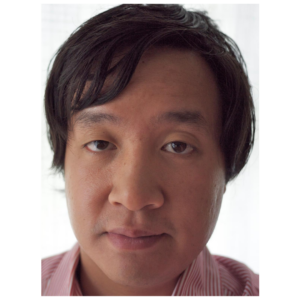 Loc Dao is the co-founder of the groundbreaking NFB Digital and CBC Radio 3 studios and their industry shifting bodies of work. He has won over 100 awards including Producer of the year, FWA site of the year, a Cannes Cyber Lion and 10 Webby Awards. He was recently the Chief Digital Officer for the National Film Board of Canada. Loc has advised the Government of Canada; Canada Media Fund; Sundance, Tribeca, IDFA, and VIFF Film Festivals.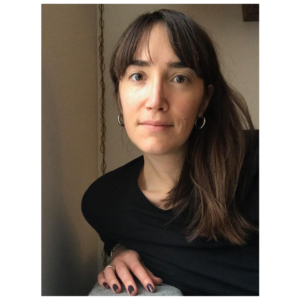 Laurence D. Dubuc is a Ph.D candidate and a lecturer at the School of Industrial Relations of the University of Montreal. Specialized in public policies, she has been studying artists as an occupational group and artistic labour markets for over 10 years. Her most recent work focuses on individual and institutional strategies dedicated at improving visual and performing artists' working conditions in Quebec. She has worked on different reports funded by the Ontario Arts Council (The Status of Women in the Canadian Arts and Cultural Industries) and Quebec's Ministry of Culture and Communications (forthcoming). Laurence is also involved in the arts community as the vice-president of the cultural organization Vue sur la Relève's management board.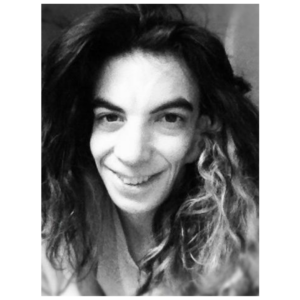 Lindsay Fisher is the Founder and Director of Creative Users Projects, a disability-led not-for-profit arts service organization, working towards making discoverable an inclusive and accessible arts sector in Canada.
Lindsay is also the Artistic Producer for Bodies in Translation: Activist Art, Technology and Access to Life, a SSHRC research project that creates collaborative partnerships between artists, arts organizations, activists, scholars, and educators with the goal of expanding understandings of vitality and advancing social justice.
As an artist and a woman with a disability, her career has always been motivated by a desire to create more opportunities and spaces with different bodies in mind and to help cultivate accessible curatorial practices that impact artists, audiences and Canada's arts ecology.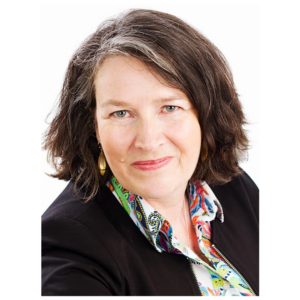 Mary Elizabeth "M.E." Luka
Dr. Mary Elizabeth ("M.E.") Luka is Assistant Professor of Arts & Media Management at University of Toronto, where she examines modes and meanings of co-creative production, distribution and dissemination in the digital age for the arts, culture, media and civic sectors. Dr. Luka holds a Connaught New Researcher Fellowship examining creative networks and partnerships in Canada, the UK and Australia. Dr. Luka is a founding member of the Critical Digital Methods Institute at UTSC, and co-applicant on Archive/Counter-Archive: Activating Canada's Moving Image Heritage, a six-year national partnership involving universities and cultural organizations in marginalized and underrepresented media archives. She partners with Mass Culture to generate cultural research resources in Canada and has previously been commissioned by Canadian Public Arts Funders and the Department of Canadian Heritage, among others. Dr. Luka is past Chair of the Board for Arts Nova Scotia, and past member of Creative Nova Scotia and the Provincial and Territorial Advisory Group of Cultural Human Resources Council. https://ischool.utoronto.ca/profile/mary-elizabeth-luka/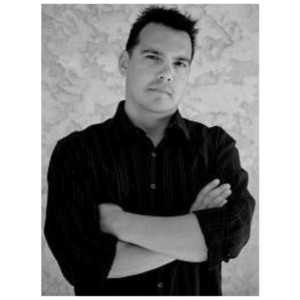 Niigaanwewidam James Sinclair is Anishinaabe (St. Peter's/Little Peguis) and an Assistant Professor at the University of Manitoba. He is a regular commentator on Indigenous issues on CTV, CBC, and APTN, and his written work can be found in the pages of The Exile Edition of Native Canadian Fiction and Drama, newspapers like The Guardian, and online with CBC Books: Canada Writes. Niigaan is the co-editor of the award-winning Manitowapow: Aboriginal Writings from the Land of Water (Highwater Press, 2011) and Centering Anishinaabeg Studies: Understanding the World Through Stories (Michigan State University Press, 2013), and is the Editorial Director of The Debwe Series with Portage and Main Press.
Niigan obtained his BA in Education at the University of Winnipeg, before completing an MA in Native- and African-American literatures at the University of Oklahoma, and a PhD in First Nations and American Literatures from the University of British Columbia.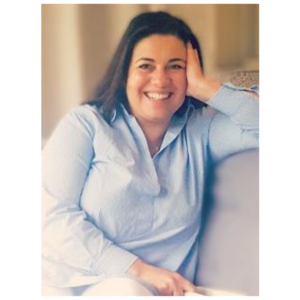 Akoulina is an experienced leader and arts advocate who catalyzes systems transformation through co-creation and digital strategies to increase agility, transparency, inclusion, and public engagement. She has worked in both the public and private sectors; has led two provincial funding agencies; was managing editor of a literary press; worked in the IT sector; and has held communications roles in several Federal Departments. http://akoulinaconnell.com/