Data Narratives for the Arts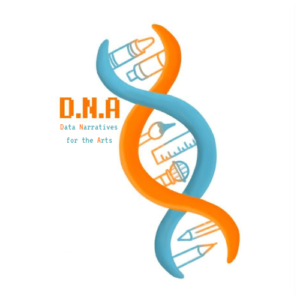 An arts data utilization project
The Data Narrative for the Arts (DNA) initiative is a project with the goal of assembling partners nation-wide to create an unparalleled national resource of 2000+ arts organizations. This resource will allow the arts sector to utilize data in a practical way, which will enhance an arts organizations' ability to tell their stories through data. 
The project includes:
1) Participatory Data-Utilization Learning Series
2) Arts' Data Platform
3) Research and Data Learning Exchange
How is the D.N.A Project Being Conducted?
Mass Culture, with its partner,  Canadian Centre for Nonprofit Digital Resilience, will deliver a learning series Participants will emerge from the learning series with tools to move from being data collectors to data mentors, demonstrating how data can be used to support strategy, decision-making, and innovation in their organizations. 
Running simultaneously, Mass Culture's partner, capitalW is in the midst of a scoping exercise, discovering and documenting the approximate number of nonprofit arts organizations in Canada. This work is being done in preparation to develop an Arts Data Platform. Eventually, this platform will include the financial and operational data of 2000+ arts organizations, providing a foundational dataset made available for the arts sector use. As arts organizations take part in the learning series, they will help to further inform the user-based Arts Data Platform.   
Curious to learn more? Contact robin@massculture.ca.
This initiative is made possible through the support of