Mass Culture, through funding from the Canadian Conference of the Arts, is dedicated to conducting a federal budget analysis on an annual basis. 
You can see last year's roundtable discussion about the current climate of the arts here.
This year, Mass Culture is leading the development of the culture chapter of the Alternative Federal Budget (AFB). The AFB is an annual initiative of the think tank Canadian Centre for Policy Alternatives (CCPA). It is developed to coincide with the release of the actual federal budget to propose alternatives in many areas, including reconciliation, taxes, housing, agriculture, healthcare, childcare, climate change, Employment Insurance, immigration, post-secondary education, seniors' care, and more. The AFB also includes a chapter on culture, which for the past several years had been developed by the Canadian Arts Coalition (CAC). The CAC discontinued this work last year, so Mass Culture stepped up.
Due do the extraordinary circumstances of the COVID-19 pandemic, there was no federal budget in 2020. However, given the enormous challenges many sectors were (and are) facing, CCPA created an alternative "Recovery Plan" in the same format as the AFB. The Arts and Culture Chapter was prepared by Cate Proctor and Bridget Macintosh with support from a team of volunteers.
Budget 2021 was released April 19. The document is over 700 pages, so you can be forgiven for not having time to review it all in detail! Staff from the Department of Canadian Heritage have sent Mass Culture a summary of key culture-related items in the budget, which we will be sharing with our network soon. We will be opening up an online discussion forum to talk about the budget and what additional measures the cultural sector would like to push for in the alternative budget. Stay tuned!
Check out this resource, created by Frédéric Julien, Director of Research and Development at CAPACOA.
As Mass Culture prepares for our 2021 federal budget analysis, we would like to hear from the community – what are your reactions to the 2021 federal budget? 
The federal budget is available here.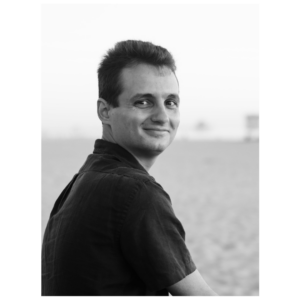 Co-author, Alternative Federal budget Arts Chapter 2021
Ben Dick has been involved with municipal cultural planning, mapping, and research since 2009 – first with the City of Peterborough and now with the City of Ottawa. Some of his past projects include: coordinating the development of a municipal cultural plan for the City of Peterborough; determining the net impact on municipal revenue of Peterborough's Heritage Property Tax Relief Program; leading a cultural mapping project in Ottawa; analyzing the distribution of federal funding for culture; and an analysis of the incomes and diversity of the culture workforce in Canada's major cities. Ben also founded and manages the Ottawa Culture Research Group and is a Mass Culture Research Partner. 
Ben has a BA in economics and cultural management from the University of Waterloo, and an MA in political economy from Carleton University.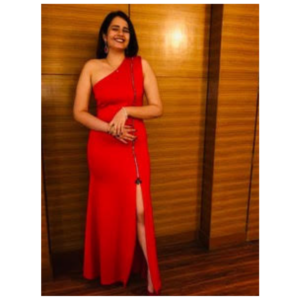 Co-author, Alternative Federal budget Arts Chapter 2021
Naomi Stokes is an international student from the Arts Administration and Culture Management program at Humber College, who was born and brought up in Mumbai, India where she went on to get her Bachelors in Arts degree in Psychology and Anthropology from St. Xavier's College, Mumbai. She has a background in Theatre and she has worked at the National Centre for the Performing Arts in the stage manager and production manager capacity. She has experience in client servicing as she is currently working as a box office associate for Starvox Entertainment in Canada and as has worked as a project coordinator and administrator for Mass Culture, an arts and culture think tank. Her interests include, photography and videography, music and research. She is also, currently part of the Festival Producers and Administers program with Paprika Theatre Festival. Along with her cohort-mates, Naomi was part of a research project in collaboration with Mass Culture that seeked to have conversations with IBPOC leaders that lead IBPOC Art Service Organisations, and bring forward their stories about their impact and contributions to the arts called Woven Histories – IBPOC edition.  Her upcoming projects include, co-authoring a chapter for the Alternate Federal Budget under the mentorship of Ben Dick, and a visual video series in collaboration with Lakeshore Grounds Interpretive Centre which is to be released in early June.