Ce rassemblement numérique a été préenregistré et publié le 28 novembre 2019.
SUJET: Être artiste et travailleur culturel francophone au Canada
EN CONVERSATION: Jean Surette, Jocelyne Baribeau, Jean-François Packwood, Shawn Jobin, et Suzanne Campagne (facilitatrice)
---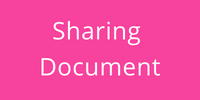 ---
En conversation avec:
Jean Surette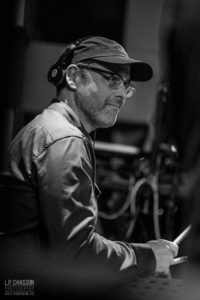 Jean Surette est le directeur général de l'association de l'industrie musicale du Nouveau-Brunswick Music/Musique NB depuis 2008.  Il siège, sur le conseil d'administration de Musicaction, le Conseil canadien des associations de l'industrie musicale (CCMIA), le conseil d'administration de L'Alliance nationale de l'industrie de la musique (ANIM) et sur le comité consultatif national de FACTOR. Il a son diplôme en Interprétation musicale de l'Université de Moncton.
Dans le passé, Jean a siégé sur le conseil d'administration de Music/Musique NB, a été le représentant du secteur de musique de l'Association acadienne des artistes professionnelle.le.s du NB (AAAPNB) et était membre du comité exécutif de l'événement ECMA 2012 à Moncton. Il a participé à plus de 30 enregistrements, a composé la musique pour huit pièces de théâtre et a tourné dans l'est du Canada, l'Ontario, le Québec, en France, en Suisse avec le groupe de musique Électro-Jazz-Rock les Païens dont il est un membre fondateur.
Jean Surette is Executive Director of Music/Musique NB, music industry association for New Brunswick. He sits on the Board of Directors of Musicaction, the Canadian Council of Music Industry Associations (CCMIA), the National Advisory Board for Factor and l'Alliance nationale de l'industrie musicale (ANIM).  He has a degree in musical performance from l'Université de Moncton.
Past experience has found Jean on the Board of Directors for Music/Musique NB and the music sector representative for l'Association acadienne des artistes professionnelle.le.s du NB (AAAPNB). He has played on over 30 recordings, penned the music to 8 plays for theatre, has toured Ontario, Québec, Eastern Canada, France and Switzerland with the Electro-Jazz-Rock group les Païens for which he is a founding member. 
Jean-François Packwood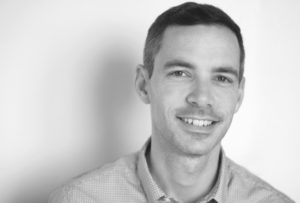 Jean-François Packwood évolue dans le milieu artistique et culturel en Colombie-Britannique depuis plus de 10 ans. Originaire du Québec, il déménage en Colombie-Britannique après des études en communication publique et en gestion touristique et événementielle. Il rejoint le réseau associatif francophone de la province tout d'abord avec un emploi au sein du Théâtre la Seizième et puis pour le Conseil culturel et artistique francophone de la C.-B.(CCAFCB). Jean-François occupe actuellement le poste de directeur général pour cet organisme provincial. Son intérêt fort et marqué pour les arts et la culture motive toujours son implication au sein du secteur. Par son travail et son implication personnel, Jean-François contribue au développement de l'offre artistique et culturelle francophone de la province. La mise sur pied de projets culturels et l'appui aux artistes sont deux des aspects qui lui tiennent particulièrement à cœur. 
Jean-François Packwood has been working in the BC arts and culture industry for over 10 years. Originally from Quebec, he moved in British Columbia after completing its university studies in communications and events & tourism management. He first joined the BC Francophone association network working for Théâtre la Seizième then for the Conseil culturel et artistique francophone de la C.-B (CCAFCB). Jean-François is currently the Executive Director of the CCAFCB which is the provincial francophone arts and culture organization of BC. His strong interest for the arts and culture continues to motivate his implication among the sector. With his work and personal involvement, Jean-François contributes to the development of the French-speaking artistic and cultural scene in BC. Creating and implementing cultural projects and supporting artists are two aspects he particularly cherishes.
Jocelyne Barbeau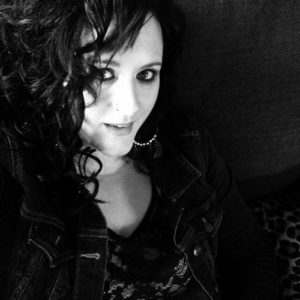 Awarded FRANCOPHONE ARTIST OF THE YEAR at the 2016 WESTERN CANADIAN MUSIC AWARDS, folk-country singer-songwriter Jocelyne Baribeau was equally nominated at the COUNTRY GALA in Québec in November 2016 for female artist of the year along with a nomination for the SOCAN Song of the Year for her single FRANÇOIS.
Jocelyne is also known as the beloved francophone children's singer-songwriter MADAME DIVA and is celebrating ten years performing with and for children across Canada. 5 children's albums have received numerous nominations, but most importantly have brought the kind-hearted Diva to meet with families of all kinds in her inclusive world.
Her most recent project with acadian Danny Boudreau is called BEAUSÉJOUR and the duo have released an album this fall that has brought them on a national tour and will keep them busy well into 2020.
Shawn Jobin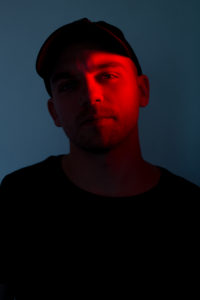 Shawn Jobin est un rappeur Fransaskois, reconnu pour sa musique et ses textes d'une grande sensibilité. Depuis son EP "Au nom d'une Nation" en 2013, Shawn s'est produit dans plus de 200 spectacles au Canada mais aussi en France et Belgique.
2017 a marqué un jalon important pour le chanteur avec la sortie de son premier album "Éléphant" qu'il a eu l'honneur de présenter au Canada comme à l'international, dans des évènements d'importance (Francofolies de Montréal, Edmonton Chante, "Constellation francophone",…). Cette œuvre personnelle et très aboutie lui a permis d'attirer les regards de la presse, des programmateurs et de ses pairs.
Dernièrement il a participé pour une seconde fois à l'émission "En direct de l'Univers" sur Radio-Canada lors d'une émission dédiée principalement aux artistes de la francophonie canadienne.
Artiste montant de la scène rap francophone, la forte empreinte personnelle de son œuvre lui ont permis de recevoir de plus en plus d'invitations prestigieuses sur la scène  francophone et internationale. L'année dernière il était le seul  non Québécois des artistes canadiens sélectionné à la première édition de « La Traversée »  en programmation sur la scène principale des Francofolies de Montréal.
Il participait récemment à  "C'est dans l'air" ateliers de créations réunissant huit artistes d'ici de France et de Belgique.
En octobre prochain, il défendra encore fièrement son statut d'artiste francophone de l'Ouest Canadien, cette fois  au Festival International de Cervantino (le plus important festival d'Amérique Latine).
Quelques prestations notables:  Francofolies de Montréal (3 fois), Jeux du Canada, Coup de cœur francophone (Montréal, Winnipeg, Moncton et Toronto), Festival Pause Guitare (Albi Fr), Francofolies de Spa (Be), Aurores Montréal (Paris).
Prix et reconnaissances (non exhaustif):
-Parrain de Chant'Ouest 2013 (Victoria).
-Prix Découverte de l'Ouest Canadien (Gala Trille Or 2015).
-Prix ROSEQ-RGE (Contact-Ouest 2016).
– 2017, reconnu par le Musée Canadien pour les droits de la personne comme l'un des sept canadiens ayant un parcours inspirant en regard des droits humains.
-Prix "Portée Radio-Canada" et meilleur vidéoclip au Gala Trille Or 2017
Suzanne Campagne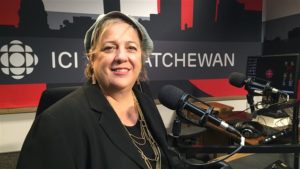 Suzanne Campagne is the Executive Director of the Conseil culturel des fransaskois.