Can artists really save the world?
Exhibitions, Exchanges & Other Moments in Trojan-horse Diplomacy
A Mass Culture Digital Gathering
Canada's use of art and culture in diplomacy and international relations
About the Conversation Starters
Associate Dean, Graduate Studies and Global Engagement, Faculty of Arts and Science, Queen's University; Director, North American Cultural Diplomacy Initiative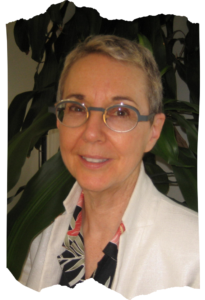 Lynda Jessup is Associate Dean (Graduate Studies and Global Engagement) in the Faculty of Arts and Science at Queen's University and Director of the North American Cultural Diplomacy Initiative (NACDI). Her research focuses on the representation and circulation of Canadian and Indigenous visual and material culture in exhibitions and in museum collections, an interest that has taken shape most recently in research on the use of exhibitions in cultural diplomacy. She is co-editor, with Sarah Smith, of "Curating Cultural Diplomacy", a special issue of the Journal of Curatorial Studies and is co-author of Cultural Diplomacy and Trade: Making Connections.
Artist & Curator; Program Director, grunt gallery; Curator/Producer, Other Sights for Artists' Projects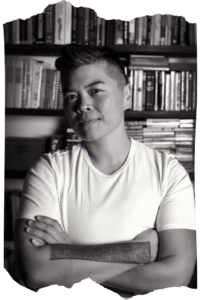 Vanessa Kwan is a Canadian artist and curator with a focus on collaborative, site-specific and community-engaged practices. She is currently Program Director at grunt gallery in Vancouver and is also curator/ producer at Other Sights for Artists' Projects, an organization that curates and produces artworks for the public realm. She is a founding member of the arts collective Norma who were honoured with a City of Vancouver Mayor's Arts Award for public art in 2012. Her public commissions include a geyser (Geyser for Hillcrest Park, 2012, with Erica Stocking), a garden best viewed by moonlight (This creeping root, 2016) and a permanent sound installation exploring urban narratives of restlessness and care (Speaker A, with Theatre Replacement, forthcoming in 2020). She regularly writes and publishes on art and culture, and is currently working on curated projects at venues across the Pacific Rim (Vancouver, Seoul and Sydney) exploring artist-led creative exchange.
Managing Director, Why Not Theatre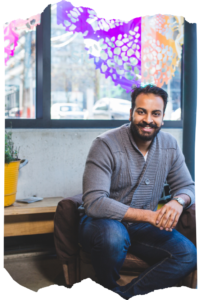 Owais Lightwala is a theatre producer, and currently the Managing Director of Why Not Theatre. Over the last 6 years working for Why Not, he has produced sold-out runs of award-winning new works, national and international tours, presentations from around the world, and co-helmed the creation of innovative new producing models like the RISER Project. He advises many arts organizations (including theatre and dance companies, music presenters, film festivals and more) as a strategic consultant, particularly on finding better ways of doing things, changing who's on stage and in the audience, and anything to do with numbers.  He also dabbles in theatre making as an artist, and is a prolific web and graphic designer. A lifelong learner, he was selected for the Impact Program for Arts Leaders (Stanford Graduate School of Business), has completed the CORe program (Harvard Business School), was a 2018 DiverseCity Fellow (CivicAction), a fellow in the 2018 Leaders Lab (Toronto Arts Council/Banff Centre), and a graduate of York University's Theatre program.
Director of Granting, Ontario Arts Council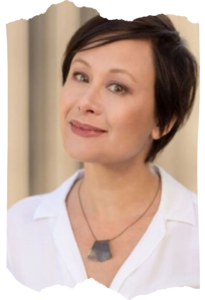 Kelly has more than 20 years of experience in cultural policy and diplomacy, international exchange, partner and stakeholder engagement and event management. Her career has mostly focused on public arts funding, where she has led various programs and initiatives aimed at supporting more opportunities for artists and arts professionals. 
Kelly began her career at Calgary's Herland Feminist Film Festival before becoming Executive Director of Images Festival in Toronto, during which time she served on the boards of the Canadian Filmmakers Distribution Centre and the Independent Media Arts Alliance. From there, she spent a year as Associate Visual and Media Arts Officer at OAC before moving to the Canada Council for the Arts where she held a number of positions: Media Arts Officer, Head of Audience and Market Development, Head of Partnership and International Coordination and Manager of Strategic Research Initiatives. Other positions she has held include Senior Advisor for Cultural Diplomacy at Global Affairs Canada, and Program Manager at the Canadian Commission for UNESCO.
Enhance your Gathering Experience