Mobilizing Cultural Plans into Action
A MASS CULTURE DIGITAL GATHERING
Mass Culture's first-ever Digital Gathering was held on February 1st, 2019. The recording is available below and through the Ontario Trillium Foundation's Knowledge Centre.
Mobilizing Cultural Plans into Action​
About the Conversation Starters
Executive Director, Edmonton Arts Council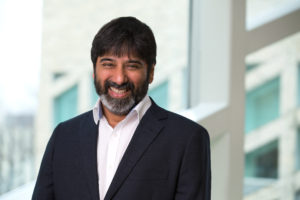 Sanjay Shahani has worked in the arts for more than 25 years. He has produced  documentaries such as Don't Pity Me, Jaromír Skřivánek, and the series Different, Yet the Same: A Look at Canadian Cultures Today. As a volunteer, Sanjay has contributed to the growth and development of arts organizations and was the founding Chair of the Prismatic Arts Festival in Halifax. Last October, he was appointed to the Board of Trustees at the National Arts Centre.
Most recently, Sanjay was the Strategy Lead at the Ontario Trillium Foundation, designing the Foundation's arts and culture investment strategy. 
Before being appointed to lead the Foundation's strategy, he oversaw province-wide granting to the sector. Prior to joining the foundation, Sanjay was a Theatre Officer at the Canada Council for the Arts and Community and Multidisciplinary Arts Officer at the Ontario Arts Council (OAC). At the OAC he developed the Multi-Arts Projects program in response to the intercultural creative expression by artists and arts organizations from culturally-diverse and Indigenous communities.
He is currently the Executive Director of the Edmonton Arts Council (EAC). Just over 17 months ago, Edmonton City Council charged the EAC to develop the next ten-year cultural plan for City. Sanjay led the EAC's partnership with the Edmonton Heritage Council and Arts Habitat Edmonton, engaged a consortium of consultants and oversaw the building of Connections & Exchanges: A 10-Year Plan To Transform Arts and Heritage In Edmonton. Connections & Exchanges was approved by Edmonton City Council in October 2018. In November, Edmonton City Council approved the EAC's 4-Year Operating Budget (2019 – 2022), which included increased funds to implement the first phase of Connections & Exchanges.
Sanjay has also done scholarly work in cultural anthropology and education, and taught at post-secondary institutions in North America.
Managing Director of Cultural Services, City of Vancouver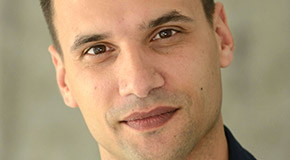 Prior to his appointment as Managing Director of Cultural Services for the City of Vancouver, Branislav served as Executive Director of Ballet BC, overseeing the company's transformation and expansion to national and international stages. Previously, as the Executive Producer for the Michael Clark Company in London, Branislav produced and toured a number of high profile theatrical works and museum commissions world-wide. As Head of Programming and Learning for DanceEast, a national dance organization overseeing dance development and artistic programming in the East of England, and the Artistic Curator for New York City Ballet's Choreographic Institute, Branislav led a wide range of initiatives to promote the development of emerging choreographers involved in new classical choreography.
Originally trained as a dancer in Munich, Branislav later deepened his studies at the conservatory level at the Rambert School of Ballet and Contemporary Dance in London. He holds a Master of Fine Arts degree from New York University, is a DAAD German Academic Exchange Fellow and a New York University Dean's Fellow. He formerly served on the Board of Canadian Dance Assembly as the Chair of Ballet Companies Standing Council and has been recognized as one of Business in Vancouver's Forty under 40. He currently serves on Vancouver Foundation's Board of Directors.
The City of Vancouver's latest cultural plans are available here.
Director, Arts and Culture Services, City of Toronto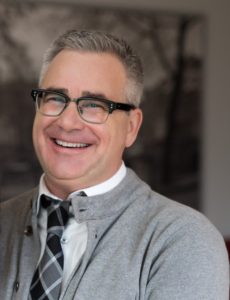 Patrick Tobin was appointed Director of Arts and Culture Services for the City of Toronto in February 2017. Pat joined the City following an 18-year career with the federal public service, most recently as Director General for Innovation and Community Development at the Federal Economic Development Agency for Southern Ontario.  Pat's other experience federally included executive roles in communications, policy and program delivery for Canadian Heritage in Ottawa, Toronto and Vancouver.