CULTURAL DEVELOPMENT IN RURAL & REMOTE AREAS
A MASS CULTURE DIGITAL GATHERING
Following the success of Mass Culture's first Digital Gathering on March 1 2019, Mass Culture hosted a second on February 1. The recording is available below and through the Ontario Trillium Foundation's Knowledge Centre.
Cultural Development in Rural & Remote Areas
About the Conversation Starters
Cultural Planner, Conseil des arts Temiskaming Arts Council (Ontario) / SPARC (Supporting Performing Arts in Rural and Remote Communities)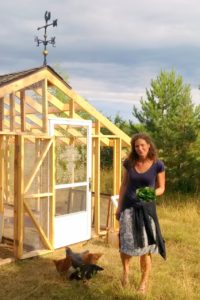 Felicity Buckell grew up in Toronto, making the move to Northern Ontario close to 25 years ago.  Educated in the sciences, with a passion for the arts, Felicity worked and volunteered with not-for-profit organisations, schools, and businesses while staying at home to raise her four children.  Felicity was involved with her community and the City of Temiskaming Shores during their cultural mapping project (2010) and the City's Municipal Cultural Plan (2013), and worked with Greg Baeker, and for MDB Insight, on a regional cultural sustainability plan (2016) which led to the formation of a regional bilingual arts service organisation for South Temiskaming, le Conseil des arts Temiskaming Arts Council (CATAC, incorporated 2017). She is currently the part-time staff person for CATAC, and works part-time with the Cobalt Mining Museum.
Typical of individuals supporting arts and culture in rural communities, beyond this part-time employment Felicity is entrenched in myriad projects, including SPARC (Supporting Performing Arts in Rural and Remote Communities), Pied Piper Kidshows, working on a solution to establish more effective financial management of small, volunteer-based not-for-profit organisations, organising the tour of a retrospective exhibition of artist Benjamin Chee Chee (which she curated last year) with the Temiskaming Art Gallery, producing a book on the life and works of regional artist Lionel Venne, supporting the development of a new social enterprise in Haileybury, providing research and writing support for Can Eat Smart (a public education strategy for edible cannabis products), assisting with a collaboration between le Centre culturel ARTEM, Small Pond Entertainers, and the Café Meteor Bistro to produce a bilingual historical musical dinner theatre, helping coordinate the creation of several murals in downtown Haileybury, creating her own visual art, and sharing her passion for vegetable gardening and seed sharing (Seeds & Suds 2019) with her community.
Her practical experience in the community, combined with her course work and research for her Certificate in Cultural Planning with the University of British Columbia, has enabled Felicity to gain an understanding of cultural development in rural and remote communities.
Cultural Planner & Strategic Arts Management Professional, A. Adair & Associates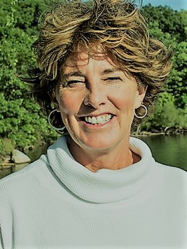 Annalee Adair is currently working on initiatives in the areas of cultural planning, evaluation, public art, community engagement and leadership.  Relevant to this work, Adair is the lead on the development of the Cultural Master Plan for Canmore, AB testing a 2nd generation cultural planning framework and was recently a team member on the completed City of Edmonton's 10-year Arts and Heritage Plan.  Her work as Project Manager on T2L – a mentorship program of Cultural Human Resources Council for cultural leaders across Canada has furthered her knowledge about the challenges of leading organizations in rural and remote regions of Canada.  As Manager of City of Kingston's Community Engagement & Education Division, she led numerous projects that highlighted the importance of community in cultural development including a youth strategy, an accessibility audit of cultural venues, and a First People's Recognition Protocol and Plan.  Adair's interest in the power of community and culture in rural and remote regions was sparked in her early work in Saskatchewan as Program Director at Organization of Saskatchewan Arts Council OSAC and as Executive Director of ArtsSmarts, a national arts and learning organization.