Digital Infrastructure in Rural and Northern Communities
A PLAY-GO-ROUND CONVERSATION
Three rounds of compelling exchanges on digital artistic practices, physical barriers, conceptual barriers, and what the possibilities for the future are.
Mass Culture, in partnership with Gros Morne Summer Music, is proud to have host their second of three Play-Go-Round events with speakers whose life and work is greatly impacted by the question: How do we build capacity for digital artistic practices for creatives who reside in rural and northern areas throughout Canada? 
During this event, which was recorded, we explored and discussed ideas surrounding digital artistic practices, physical barriers, conceptual barriers, and what the possibilities for the future are.
As a lead up to this event, Todd Hennessey, Holly Cunningham, and Michael Mooney each developed a thought piece, spurred by their experience and perspectives relating to digital infrastructure in rural and Northern communities.
The event, emceed by Thinking Rock's Cassandra Spade, was an enriching exchange, delving even deeper into the speakers' commissioned thought pieces through Mass Culture's Play-Go-Round conversation inspired by the ArtAngel Longplayer project's Long Conversation format. The event concluded with an artistic windup from graphic recorder Devon Kerslake.
These thought pieces, created by the event's content experts, provide insights into their areas of expertise within the realm of digital infrastructure in rural and Northern communities.
The Event, January 19 2022
Artistic Windup from Devon Kerslake
A graphic recording of the event's conversations, created during and inspired by the event:
Click the image above for a closer look. To zoom in and out, use the toggle in the top right hand corner.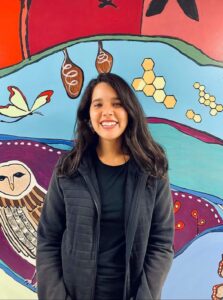 Cassandra Spade is a grassroots, human rights activist from the Mishkeegogamang First Nation, located in Northwestern Ontario. She is the founder of Gaa-Minwaajindizowaaj, a grassroots organization that works to provide Youth programming. Her work is community-driven, and focuses on relationship-building, (re)localization, Youth leadership, community healing and accessibility. She holds a Bachelor of Arts degree from the University of Manitoba with a Major in History, a certificate in Community Economic and Social Development (CESD) from Algoma University and is a graduate from Ojibwemotaadidaa Omaa Gidakiiminaang (OOG) Ojibwe language immersion academy.
Holly Cunningham is an arts administrator and musician based in North Bay, Ontario who is currently the Executive Director of the Near North Mobile Media Lab. She is a graduate of Sheridan College's Media Arts program and holds a BA in Fine Arts from Nipissing University. Her professional work focuses on bridging gaps in media arts access for artists in northern Ontario, specifically through her work on the Digital Creator North program. Her board work includes the Independent Media Arts Alliance (IMAA), Film Advisory Committee of Cultural Industries North, and currently sits as chair of the Media Arts Network of Ontario.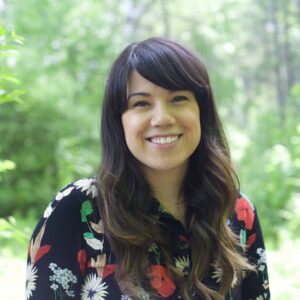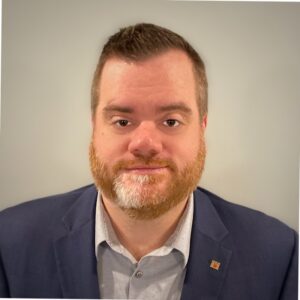 Micheal Mooney is a Certified Engineering Technologist, (Ontario), and Applied Science Technologist, (British Columbia), with 20 years experience in technology and engineering sector, driving collaboration, change and innovation within highly complex and heavily regulated environments.  He has been extremely successful at change management and adept at deploying highly resilient governance/organizational models, to foster collaboration and develop performance driven teams able to realize objectives within startup, rapid-change, regulatory and governance environments across multiple sectors. Micheal is currently, active as the Executive Director of Creative Lab North, President-Elect of OACETT, and a Policy & Strategy Advisory for NGO's, Coalitions and, province/territorial agencies across Canada.  A Dedicated advocate for diversity, inclusion and human rights in both physical and digital realms, Micheal focuses on the role technology can play, (when developed and deployed for social good), in bridging the growing equity gaps and promoting economic development in disadvantaged or remote populations/communities.
Formerly the Dean, School of Fine Arts, Grenfell Campus, Memorial University of Newfoundland, Todd Hennessey has been on faculty at Memorial for twenty years. Todd has been a professional director for nearly thirty years, having worked with several major theatre companies and festivals in the province; most recently Todd directed "As You Like It" for Perchance Theatre in Cupids, NL and other credits include Saltwater Moon for Rising Tide Theatre, Of the Fields, Lately for Theatre Newfoundland Labrador, Stones In His Pockets and Noises Off for the Stephenville Theatre Festival and Art and The 39 Steps for StageWest Theatre Festival. In 2012, Todd directed a provincial tour of Oedipus Rex and Antigone for the Newfoundland and Labrador Arts and Culture Centres as well as Parlour Song for C2C Theatre, which toured from St. John's to Corner Brook. For Corner Brook's Hard Ticket Theatre, Todd has directed Venus In Fur and Constellations, both of which toured to the LSPU Hall in St. John's and, most recently, Mr. Burns: A Post-Electric Play. In addition to directing well-known plays of the world stage, Todd is very pleased to have directed the premieres of several Newfoundland plays, including Kevin Major's Far From Shore, as well as several works by Gemini Award winning playwright Des Walsh (such as Johnny August and The Queen of Swansea).
In recent years, Todd has explored an interest in digital technologies and is actively seeking ways to incorporate augmented and virtual reality in live theatrical performance. This interest has led to work with communities and community groups with an emphasis on rural sustainability as well as taking a lead in the formation of the Centre for Research and Innovation in Corner Brook, NL as well as the creation of both the "FabShop" and the "Grenfell Makerspace", both on Grenfell Campus.
A graduate of the BFA (Theatre) program at Sir Wilfred Grenfell College, Todd also holds a Master's Degree from the University of Calgary, and a PhD (Shakespeare Studies) from the University of Birmingham, in England.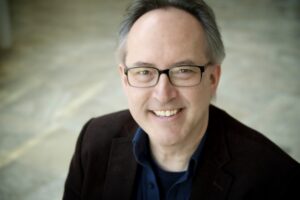 Devon Kerslake started graphic recording before she knew it had a name! She holds her Masters Degree in Cultural Studies and is fascinated by graphic narratives and comics. When she isn't illustrating or scribing, Devon is making art with her three young boys in Guelph.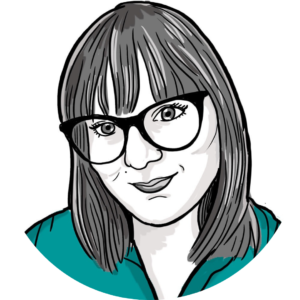 This Event is Made Possible through the Support of