creative producer for State of Emergence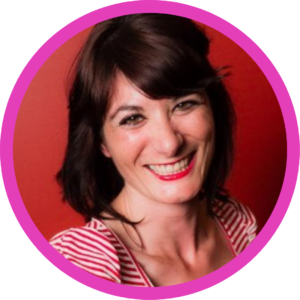 Fanny Martin is the founder of 'think-and-do' not-for-profit consultancy Art of Festivals. Her work is focused on shaping cultural strategies, engaging people in the public space, designing arts-based learning programmes and creating experiences with artists, educators, academics, technologists and communities that disrupt and enchant the everyday.
Born and educated in France, where she completed an MA in Interdisciplinary Art Theory and an MSc in Business Management, Fanny spent 10 years in the UK (Manchester, Liverpool, London) working both as a creative producer for live music, arts education and art in the public space and as a consultant leading on sector-building initiatives and organisational development planning.
In Toronto, she has managed events, programs and projects for organisations of various sizes and disciplines, from art & science symposium Subtle Technologies to literature mentoring charity Diaspora Dialogues, civic engagement global movement Jane's Walk, multidisciplinary festival Luminato and Local Arts Service Organization North York Arts. She is the Chair of Theatre Direct Canada and of the Marketing & Communications Committee of Arts Consultants Canada / Consultants canadiens en arts.
Get in touch with Fanny at engagement@massculture.ca