Harassment & Discrimination in Canada's Live Performing Arts Industry
A Mass Culture Digital Gathering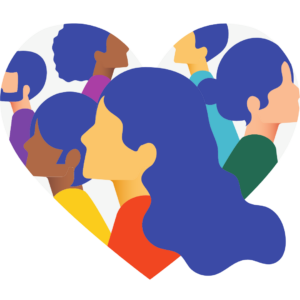 March 29 2021, 3-4:30pm Eastern
As part of its mandate, Mass Culture sets out to treat research as a living, ever evolving source of information made meaningful by creating opportunities to convene the arts sector to reflect and further inform it.  
Last fall, Ryerson University's Centre for Free Expression in partnership with Canadian Actors' Equity Association shared their research findings and recommendations in Harassment and Discrimination in Canada's Live Entertainment Industry report. 
Mass Culture, in collaboration with the Centre for Free Expression, invites the arts community to review this report and join us for an online workshop to discuss the applicability of the report's findings and recommendations for making their workplaces harassment and discrimination free. The conversation will be augmented with presentations from organizations that are active in this area: Cultural Human Resources Council, Aftermetoo, and Generator.
Two online workshops (one in English and one in French) will be facilitated by Kristian Clarke and Laurence D. Dubuc. During these sessions, guest speakers will have an in-depth conversation on how our arts sector can build better systems of support to protect the people within it.   
Mass Culture Gathering Discussing Harassment and Discrimination in Canada's Live Performing Arts Industry
English Session: March 29, 3-4:30pm Eastern
French Session: Date & Time TBD
Please register for the English session here by March 25, 2021 at 12pm Eastern.
Resources on harassment & discrimination in the arts sector
Below are some of the resources that have been created on the topic of harassment and discrimination in the arts.
Transform Dance: Final Report
Dealing with Harassment in Cultural Workplaces
A Report on Available and Potential Reporting and Investigating Mechanisms for Cultural Workers and Employees
From the Cultural Human Resources Council
Harassment and Discrimination in Canada's Live Entertainment Industry
Report of the Survey of Canadian Actors' Equity Association Members
From the Centre for Free Expression & the Canadian Actors Equity Association
Reporting and Investigating Mechanisms for Workplace Harassment in the Arts
From the Cultural Human Resources Council
Canadian Code of Conduct for the Performing Arts
From the Cultural Human Resources Council
Kate Cornell, PhD, is a writer and advocate. Kate's cultural policy research has been published widely in anthologies and online.  Kate has held many senior positions in the performing arts sector including Executive Director of the Canadian Dance Assembly and Co-Chair and National Spokesperson (English) of the Canadian Arts Coalition.  Kate is currently the Research and Training Director with Aftermetoo working on the launch of a digital platform for survivors of workplace sexual harassment. 
Grégoire Gagnon, Cultural Human Resources Council
Dr. Grégoire Gagnon is a manager, pedagogue and musician fostering culture and promoting arts from the stage to the classroom to the boardroom. Aside from being a lifelong academic and a real-world problem solver, Grégoire is (amongst other things) currently the Executive Director of the Cultural Human Resources Council, the President of the Ottawa Guitar Society and in all of his roles, he strives to make others thrive.
Kristina Lemieux, Generator
Kristina Lemieux is an accomplished arts manager with more than 20 years of professional experience. She is also a contemporary dancer. Raised in Treaty 6 territory (rural Alberta), Kristina lived in Edmonton, attending the University of Alberta, for 10 years before heading to Vancouver where her passion for the arts has driven collaboration, creation, and innovation in the Vancouver arts scene for over a decade. After working with Generator in a freelance capacity for several years, Kristina made the move to Toronto in January 2017 to take on the role of Lead Producer of Generator.
Kristina has worked with many of Vancouver's leading art organizations: Brief Encounters, Arts Umbrella, New Works, Out On Screen (Queer Film Festival), Vancouver International Bhangra Celebration, PTC Playwrights Theatre Centre, Canadian Alliance of Dance Artists/West Chapter (CADA/West), Tara Cheyenne Performance, Made in BC – Dance on Tour, Theatre Replacement, Progress Lab 1422, The Post at 750 (110 Arts Cooperative), Vancouver International Dance Festival (VIDF), Up in the Air Theatre (rEvolver Festival), Music on Main, and Vancouver Art Gallery. She co-founded Polymer Dance, a group dedicated to bringing dance experiences to non-professional dancers. Kristina remains tied to Vancouver through her project Scaffold, a coaching and skill development service designed to support performing artists and groups. She is the co-founder and Creative Producer of F-O-R-M (Festival of Recorded Movement) and works frequently with the Dancers of Damelahamid and Coastal Dance Festival.
Kristina is passionate about generating dialogue in the arts and, to this end, earned a certificate in Dialogue and Civic Engagement from Simon Fraser University. In all that she does she works to support independent artists across performing disciplines in finding ways to make art outside of the currently prescribed modes.
Arden R. Ryshpan, Canadian Actors' Equity Association
Arden R. Ryshpan has worked in the industry for over 40 years in a variety of capacities, with production credits on over 30 feature films and televisions projects. Ryshpan was on the Board of Directors of the Dome Theatre of Dawson College and was a faculty member in the drama department. After some years at both ACTRA (as Eastern Regional Executive Director) and the National Film Board of Canada (as Assistant Director General of the English Program), she moved to Toronto to become the Executive in Charge of Directors Affairs for the Directors Guild of Canada, where she was responsible for negotiations, lobbying and international representation for Canada's film and television directors. She has been Executive Director of Canadian Actors' Equity Association since 2007 where she is chief negotiator, responsible for lobbying and advocacy activities as well as the day to day operations of the organization. 
Douglas Stewart, Organizational Development Consultant
Douglas Stewart provides a range of organizational development services with an emphasis on change management, anti-racism anti-oppression, diversity, human rights and cultural competence.  He regularly works with organizations to deliver training, coaching, mediations, investigations, climate reviews and process facilitation.
Douglas' career experience has included roles as Interim Chief Human Rights Advisor, Equity Trainer and Dispute Resolution Officer at Centennial College and an Organizational Development Consultant with the Organizational Development Program of the Ontario Ministry of Health's AIDS Bureau.  Current regular clients include Sherbourne Health Centre, The Alliance for Healthier Communities and Canadian Actors Equity Association where he has assisted with the development of the Not In OUR Space! Campaign among other initiatives for the performing arts industry such as Arts Leadership coaching for Generator!..   He has also worked with the Toronto District School Board on anti-discrimination initiatives and in alternative school programs.  He continues to support movement organizing in the 2SLGBTQ+ community.
Douglas was the 2006 recipient of the City of Toronto's William P. Hubbard Award for Race Relations.
James L. Turk, Centre for Free Expression
Jim is Distinguished Visiting Scholar and Director of Ryerson University's Centre for Free Expression – a hub for public education, research and advocacy on free expression and the public's right to know.
From 1998 to 2014, Jim served as Executive Director of the Canadian Association of University Teachers; previously having taught Canadian studies and labour studies at the University of Toronto. He has also held several senior positions in the Canadian trade union movement.
Jim speaks and writes extensively on academic and intellectual freedom, freedom of expression, human rights, civil liberties, and related public policy issues. His most recent book is an edited collection, Academic Freedom in Conflict: The Struggle over Speech Rights in the University.
Jim is a member of the Steering Committee of the International Civil Liberties Monitoring Group and is Adjunct Research Professor at the Institute of Political Economy at Carleton University.
Kristian Clarke, Dancer Transition Resource Centre
As current Executive Director of the Dancer Transition Resource Centre (DTRC),  Kristian brings many years of experience leading not-for-profit arts organizations.  He was the Executive Director of Canadian Artists Representation/le front des artistes canadiens (CARFAC Ontario) for nearly a decade, and previously was its Membership Coordinator. Most recently, he has been working with performing artists as Senior Projects Manager at Canadian Actors' Equity Association. While there, he took a leading role in creating and developing the Not in OUR Space! anti-harassment campaign for live performance artists working under Equity contracts.  He obtained a Bachelor of Arts degree from McMaster University, a Master of Arts degree from the University of Leeds, and a post-graduate degree in Cultural Management from Humber College.
Laurence Dubuc, Université de Montréal
Laurence D. Dubuc is a Ph.D candidate and a lecturer at the School of Industrial Relations of the University of Montreal. Specialized in public policies, she has been studying artists as an occupational group and artistic labour markets for over 10 years. Her most recent work focuses on individual and institutional strategies dedicated at improving visual and performing artists' working conditions in Quebec. She has worked on different reports funded by the Ontario Arts Council (The Status of Women in the Canadian Arts and Cultural Industries) and Quebec's Ministry of Culture and Communications (forthcoming). Laurence is also involved in the arts community as the vice-president of the cultural organization Vue sur la Relève's management board.