MASS CULTURE'S GOVERNANCE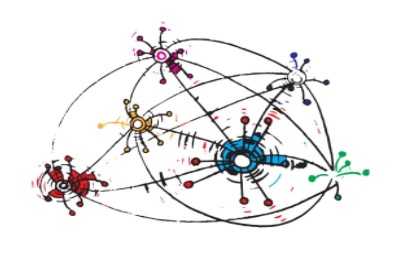 Find out who's involved in governing Mass Culture by clicking below.
If you are interested in taking an active role in the Mass Culture initiative, please contact Kathryn at info@massculture.ca to participate in a group, or discuss other ways to collaborate.
Annalee Adair, Project Manager, Cultural Human Resources Council
Mona Afshari, Marketing & Communications Manager, WorkInCulture
Jessa Agilo, President & CEO, ArtsPond/Étang d'Arts
Linda Albright, Executive Director, Arts Network for Children and Youth
Kathy Allen
Rupert Allen
Nichole Anderson
Rachel Andrushuk
Alexandra Anisman
Holly Anghel
Lara Arabian
Gideon Arthurs, Soulpepper Theatre
Jean Assamoa, Founder & Artistic Director, Akwaba Cultural Exchange
Caroline Augustin, Blueheel Dance Studio
Michael Aylward, Vice Chair, Great Canadian Theatre Company
Marnie Badham, Vice Chancellor's Post Doctoral Research Fellow, RMIT University
Alexandra Badzak, Director and CEO, Ottawa Art Gallery
Alethea Bakogeorge
Karen Ball
Sue Balint
Warren Bain, Artistic Associate, Sheatre
Joy Barrett, Executive Director, Castlegar Sculpturewalk
Sara Bateman
Renuka Bauri
Ainslee Beer, Policy Manager, Craft Council of BC
Steve Bellamy, CEO, Confederation Centre of the Arts
Katy Belshaw
Loretto Beninger
ed bernacki, Innovationalist, The Idea Factory
Stephanie Berrington
Anne Bertrand
Blerina Berberi
Sylvie Binette, Owner, Museum Professional and Artist, Binette Cultural Solutions
Meridith Bisiker
Maegen Black, Associate Dean of the New Brunswick College of Craft and Design
Mary Blackstone
Mary Blais, Principal, Mary Blais Arts & Culture Consulting
Catharine Blastorah
Sam Boer
Teresa van den Boogaard
Allison Bottomley
Miranda Bouchard, Artistic Director, Thinking Rock Community Arts
Shannon Bowler
Seika Boye, PhD
Jillian Bracken
Jutta Brendemuhl, Program Curator, Goethe-Institut Toronto
Lynn Briand, Senior Strategic advisor, KIK Strategic Management
Carrie Brooks-Joiner, Director, Tourism and Culture Division, City of Hamilton
Boris Brott, Artistic Director, National Academy Orchestra of Canada
Patti Broughton, Executive Director, Guelph Arts Council
Jennifer Brown
Belinda Bruce
Susila Bryant
Felicity Buckell
Jen Budney
Lori Burke, Executive Director, Cape Breton Centre for Craft & Design
Jonathan Bunce, Artistic/Executive Director, Wavelength Music
Gregory Burbidge, Research & Policy Specialist, Calgary Arts Development
Emma Burgess
Ruth Burns, Executive Director, Ontario Culture Days
Rebecca Burton
Eva Cairns
Kayla Calder
Naomi Campbell
Katriina Campitelli
Dave Carey, The Bentway
Mariana Castellanos, PhD Student, École nationale d'administration publique
Katherine Carleton, Executive Director, Orchestras Canada
Maria Carneiro
Nathalie Carrier, Executive Director, Quartier Vanier BIA
Adrienne Carter
Diana Carter
Nathalie Casemajor
Olinda Casimiro, Executive Director, Art Gallery of Northumberland
Brittney Cathcart, Vice President, Business / Arts
siva cherla, Director, Orchestra Toronto
Kristin Cheung
Helen Chimirri-Russell
Laura Clark
Kristian Clarke, Co-Founder of Mass Culture, Executive Director, Dancer Transition Resource Centre
Eddie Clifford
Susan Colbert Wright, ProArteDanza and TOES for Dance
Amanda Coles, Lecturer, Arts and Cultural Management / Employment Relations, Deakin University
Kate Cornell, Co-founder of Mass Culture, Imagine Canada
Rebecca Cotter
Tanya Craig
Sandy Crawley
Susan Crocker
Tim Crouch
Vicki Cummings, President, Vision Co-Create
Zoe Cunningham
Al Cushing
Dr. Antonio C. Cuyler, Founder & Principal Consultant, Cuyler Consulting, LLC
Sara D'Agostino
Clare Daitch, Interpretive Planner, Government of Yukon, Tourism and Culture
Kathleen Darby, General Manager, Creative City Network of Canada
Stephen Davies
Diane Davy, Executive Director, WorkInCulture
Dani De Angelis
Mila Dechef-Tweddle
Michele Decottignies, Founding Artistic Director, Stage Left Productions
John Degen, Executive Director, The Writers' Union of Canada
Elisha Denburg
Juliette Denis, Mobilization Officer, Synapse C
Scott Dermody, Toronto Alliance for the Performing Arts (TAPA)
Kevin Desjardins
Monique Désormeaux, Deputy CEO, Ottawa Public Library
Anike Després, Cultural Funding Officer, City of Ottawa
Marilyn Desrosiers
Natalie Dewan
Sara Diamond, President, Toronto Arts Foundation
Lautaro Dichio
Ben Dick, Cultural Mapping and Research Officer, City of Ottawa
Russ Disotell, Organizer/Facilitator, Brockville Culture Days
Su Ditta, Executive Director, Electric City Culture Council
Idil Djafer
Laila Djiwa
Melinda Doherty Griffiths
Emma Doran
Tara Dorey, Program Director, Mural Routes
Chantal Dos Santos
Mike Douglas, Executive Director, Mississauga Arts Council
Cynthia Dubé
Eric Dubeau
John Dunne, Managing Director, One Yellow Rabbit
Deborah Dragon
Stephanie Draker, Work In Culture
Lora Drusian
Nina Jane Drystek
Laurence Dubuc, PhD Candidate, Université de Montréal
Julie DuPont, Portfolio Manager, Public Art Program, City of Ottawa
Gillian Dykeman, Executive Director, ArtsLink NB
Pamela Edmonds, Senior Curator, McMaster Museum of Art
Sue Edworthy, Owner, Sue Edworthy Arts Planning
Matthew Eger
Kate Einarson
Saada El-Akhrass
Nehal El-Hadi
Angela Elster
Lee Erdman
Kris Erickson
Robin Etherington, Executive Director, Bytown Museum
Karla Etienne, Executive Director, Canadian Dance Assembly
Danna Evans, General Manager, Culture and Tourism, City of Guelph
Leah Faieta, Leah Faieta Consulting
Mhiran Faraday
Jahn Fawcett
Robin Faye
Jennifer Faulkner
Alyssa Fearon
Liz Feld
Melanie Fernandez
Lisa Fiorilli
Lindy Finlan, General Manager, 4th Line Theatre
Stephanie Fischer, Executive Director, Capitol Theatre Restoration Society
Wendy Fitch, Executive Director, Museums Association of Saskatchewan
Jennifer Fitzpatrick, Director of Cultural Services, City of Humboldt
Todd Fleet
Aviva Fleising
Julie Fossitt
Liz Forsberg
Andre Forsythe
Barbara Franchetto
Stacy Franck, Penticton & District Community Arts Council
Kirsten Frankish
Carly Frey
Anne Frost
Deanna Galati
Deep Ganguly, Sound Healing, Nexus9
Lowell Gasoi, Carleton University
Dennis Garreck, Outreach Consultant, SaskCulture Inc.
Warren Garrett, Former Executive Director, Ontario Presenting Network
Guillaume Gaubert 
Laura Rock Gaughan
Johan Geertsema
Kathryn Geertsema
Sarah Gelbard
Kat Germain
Sue-ellen Gerritsen, Program Officer, Canada Council for the Arts
Laura Gibbs
Andrew Giguère
Dominique Giguere, Currents Group Inc.
Emily Gillespie
Claire Gillis, Chief Business Affairs Officer, Access Copyright
Marnie Gladwell, Former Executive Director, Saskatchewan Arts Alliance
Hana Glaser
Alex Glass, Executive Director, ArtsBuild Ontario
Lisa Gleave
Sapna Goel
Lindsay Golds, Project Manager, ArtsBuild Ontario
Jewell Goodwyn
Jen Gordon
Jennifer Gordon, Director, Centre for Creative Business Innovation & Humber Galleries, Humber College
Diana Gore, Programming and Communications Coordinator, Kingston Arts Council
Linda Gorrie
Eric Goudie
Lauren Gould
Julia Gray
Jennifer Green, Senior Director Partnerships and Development, Business/Arts
Harman Grewal
Janita Grift
Vidhi Gupta
Nadine Haddad, Director of Philanthropy, Confederation Centre of the Arts
Suzanne Haines, Executive Director, Aurora Cultural Centre
Monika Hakala, Ontario artsVest Program Manager, Business for the Arts
David Han
Sally Han, Executive Officer, School of the Arts, Media, Performance & Design, York University
Amanda Hancox
Tuija Hansen
Nathanial Hanula-James
Rebecca Harrison
Zoe Harvey
Annette Hegel, Director, SAW Video Media Art Centre
Eva Hellreich
Beth Helmers
Sherri Helwig, Associate Professor, Teaching Stream – Arts Management, University of Toronto Scarborough
Luisa Henz
Maxine Heppner, Artistic Director, Across Oceans Arts
Andrea Hibbert, Executive Director, London Arts Council
Lisa Hickey Besserer, Business Strategist, Arts & Culture, The City of Calgary
Janna Hiemstra
Stephen Hignell, Cultural Sector Advisor, Nordicity
Kelly Hill, President, Hill Strategies Research Inc.
Shana Hillman, Operations Director, East End Arts
Valerie Hillier, Member Services Manager, Atlantic Presenters Association
Sophie Hinch, Education and Public Program Coordinator, Art Gallery of Windsor
Danielle Hogan
Julia Horel, Publisher, Shameless Magazine
Richard Hornsby
Brendan Howlett
Patricia Huntsman, Principal, Patricia Huntsman Culture + Communication / Managing Director, Arts BC
Marie-Line Hurley
Stephen Hurley, Founder and Chief Catalyst, voicEd Radio (Canada)
Em Ironstar
Chris Jackman, Chair, Arts & Design, Centennial College
Christine Jackson
Rebecca Jaine
Mark Jamison, President, envericom ltd.
Janet Jarrell, Quinte Arts Council
Patty Jarvis
Sarah Jarvis, Director of Partnerships, Tourism Toronto
M. Sharon Jeannotte, Senior Fellow, Centre on Governance, University of Ottawa
Amy Jenkins, Head, Art Bank, Canada Council for the Arts
Peter Jiao
Michael Johnston
Rick Jones
Frédéric Julien, Director of Research and Development, CAPACOA
Emily Jung
Beth Kates, Founder / Artistic Director, Digital Alchemy Creation Lab
Maria Karam
Heather Kaufman
Marta Keller-Hernandez, Managing Director, Mural Routes, Programming Director Paralia Newcomer Arts Network
Heather Kelly, Founder & CEO, HKC Marketing
Dave Kemp, Assistant Professor, Ryerson University
Shahda Khan
Melanie Kloetzel, Associate Professor – Dance, University of Calgary
Jacoba Knaapen, Executive Director, Toronto Alliance for the Performing Arts – TAPA
Liz Kohn, VP, Marketing and Communications, Toronto International Film Festival (TIFF)
Ron Koperdraad
Wiktor Kulinski, Arts Ecology of Brantford/Brant
Kenneth Kutz
Monica Lacey, Program Coordinator, this town is small inc. – PEI's artist run centre
Calla Lachance
dr. friederike landau
Annetta Latham, Associate Dean/Professor Film, Acting and Media Producation, Humber College
Gilles Latour
Brenda Leadlay
Sally Lee
Tammy Lee
Maya Lefkowich, Researcher, AND implementation inc.
Cliff Le Jeune, Executive Director, Dance Nova Scotia
Gaëlle Lemasson
Kristina Lemieux
Shelley Lepp
Jeanne LeSage,  Principal, LeSage Arts Management
Chris Leveille
Steven Levitan
Joanna Lilley
Milton Lim
Kallee Lins
Shannon Litzenberger
Sarah Lochhead, founder, Artistic and Executive Director, Simcoe Contemporary Dancers (SCD)
Charlotte Lombardo, PhD Candidate, York University Faculty of Environmental and Urban Change & Sketch Working Arts
Claire Loughheed
Karen Love, Executive Director, Pemberton Arts Council
Carin Lowerison, Managing Director, Green Light Arts
Natalie Lue, Vancouver Civic Theatres
Mary Elizabeth Luka, Assistant Professor, Arts & Media Management, University of Toronto
Janis Luttrell, Recreation Programmer, Arts and Culture at Corporation of the Town of Newmarket
Lauren Lyew
Amy MacDonald
Peter MacDonald, General Manager, Ottawa Chamberfest
Haley MacDonald, Director, Customer Experience & Operations, Imagine Canada
Bridget MacIntosh, Creative Director / Principal Strategist, Bridget MacIntosh & Associates
Cat MacKeigan, Faculty, NSCC
Jean Macpherson
Cory Mack
Jeff Macklin
Jesse MacLean
Emmanuel Madan
Kenji Maeda, Executive Director, Greater Vancouver Professional Theatre Alliance
Carly Maga
Deb Maitland
Candace Makowichuk, Executive Director, Edmonton Short Film Festival
Manon, Communications et collaborations stratégiques, Fédération culturelle canadienne-française
Rebecca Marchand
Judith Marcuse
Michael Maranda, assistant curator, Art Gallery of York University
Jane Marsland
Fanny Martin, Director, Art of Festivals
Nichola Martin
Jacqueline Massey
Cathy Masterson
Julia Matamoros
Abdulrahman Matar, Syrian Mediterranean Cultural Forum
Nicole Matiation
Nick Maturo, Research Coordinator, ELAN
Tara Mazurk, Co-Founder of Mass Culture, PAA
Mafa Makhubalo, Founder/Artistic Director, Mafa Dance Village
Michael McAllister
Jerrold McGrath
Kera McHugh, Membership & Marketing Coordinator, Comox Valley Community Arts Council
Hope McIntyre, Assistant Professor, University of Winnipeg
Micheline McKay
Raine McKay, Executive Director, Craft Council of BC
Kelly McKean
Douglas McLennan
Lorna McParland
Nadine Medawar, Regroupement québécois de la danse
Gil Meslin, Research and Development Manager, Artscape
Nicole Milne
Nicole Mion
Catherine Mitchell
Katie Mitchell
Aziza Mohammed
Kate Monaghan, Associate Director, Advancement, Arts Commons
Janis Monture, Executive Director, Woodland Cultural Centre
Allison Moore
Helen Moore-Parkhouse
Nancy Morgan, Executive Director, Playwrights Guild of Canada
Emma Morris, Consultant, Art and Cultural Heritage, City of Regina
Debora Moura Sarti
Alison Murphy
Greg Murphy
Collette Murray, Artistic Director, Coco Collective
Michael Murray, CEO, Ontario Arts Council
Mitzi Murray
Amy Mushinski, Associate Director, Public Affairs, Canadian Opera Company
Jessica Myers
Susan Nagy, Former Executive Director, Lakeshore Arts
Leslie Najgebauer, Director, Office of the CEO, TAS
Daniela Nardi
Daniela Navia
Lisa Ndejuru
Jane Needles
Garry Neil
Robin Nelson, Assistant Professor, MacEwan University
Benedict Nguyen
Norma Nicholson
Emi Nishimura
Rebekah Noseworthy
Phyllis Novak, Artistic Director, SKETCH Working Arts
Tara O'Donnell
Toyin Oladele
Cassandra Olsthoorn, Executive Director, Arts Network Ottawa/Réseau des arts d'Ottawa
Gaia Orion
Jude Ortiz, Research Coordinator, NORDIK Institute
Tom Osborne
Devon Ostrom
Gail Packwood, Executive Director
Jean-François Packwood, Directeur général, Conseil culturel et artistique francophone de la Colombie-Britannique
Angela Paparizo, Manager of Arts and Culture, City of Burlington
Maryse Paquin, Professeure titulaire, Université du Québec à Trois-Rivières. Département d'études culturelles
Maria Parrella-Ilaria, Coordinator, The ArtSpeaks Project
June Park, The English Language Arts Network (ELAN)
Andrea Pass, Footprints Dance Project Society of Alberta
Alicia Payne
Rebecca Peirson, Acting Chair, Arts & Design, Centennial College
Christine Pellerin, Manager, Governors Council, Shaw Festival
Sonia Pelletier, Directrice générale, Regroupemnt des arts interdisicplinaires du Québec (RAIQ)
Amanda Peters
Stephany Peterson
Jennifer Petrilli, Managing Director, Canadian Network for Arts & Learning
Inga Petri, Owner, Strategic Moves
Sergei Petrov
Taisa Petruk, Riverfront InterArts
Ken Pettigrew
Deb Pickman, Co-Artistic Director, shameless hussy productions
Elsa Pihl
Alain Pineau
Geneviève Pineault
Bruce Pitkin, Executive Director, Art Starts
David Plant, Executive Director, Trinity Square Video
Susan Pointe, Commercial Art Consultant, S. Pointe & Co. Inc.
Anne-Laurie Poirier
Tatiana Poluch, Program and Communications Coordinator, ArtsBuild Ontario
Amy Poole
Vanessa Porteous
Cate Proctor, Founder/Principal, Proctor Shift Consulting
Marta Proctor
Mike Prosserman, CEO, Epic Leadership
Samyuktha Punthambekar
seeley quest
Lisa Randall, Senior Program Manager, CultureLink Settlement and Comm Services
Kelly Reedy, Artist/Art Therapist/Educator, ArtWorks
Devon Reid, Director of Cultural Partnerships, Gallea
Henry Reid
Wendy Reid, Associate professor, Professeur aggrégée, HEC Montréal
Kai Reimer-Watts, Creative Director, The People's Climate Foundation
Monique Renaud
Leah Resnick
Catherine Richards
Cynthia Roberts
Pru Robey, President, Pru Robey Consulting
Guy Rodgers, Executive Director, The English Language Arts Network (ELAN)
Malia Rogers
Natalie Roizman, Project Manager, UME Academy
Tamara Romanchuk
Phillip Rose-Donahoe
Jill Roszell
Justin Rutledge
Dana Sabbah
Ali Sabourin, Senior Project Manager, City of Hamilton
Victoria Sanchez
Mark Sandiford
Jason Saulay, Affinity Programs and Business Development, AFBS
Shahina Sayani
Laura Schembri, Supervisor, Culture Services, Town of Newmarket
Lisa Schincariol McMurtry
Kathryn Schoutsen, Manager of Community Engagement, Innisfil ideaLAB & Library
Fiona Scott
Eleonora Sermoneta
Meg Shannon,  Content Creator & Communications Strategist
Rosie Shaw, Confederation Centre of the Arts
Melaina Sheldon
Danny Shelton Jr.
Catherine Shepertycki, Co-ordinator, Cultural Development and Initiatives, City of Ottawa
Paula Shewchuk
Jenny Yujia Shi
Kristen Shima
Mirette Shoeir
Claudia Sicondolfo
Hallie K. Siegel
Leslie Silverman
Roger Sinha
Lindy Sisson
Catherine Smalley
Charles Smith, Executive Director of Cultural Pluralism in the Arts Movement Ontario (CPAMO)
Colleen Smith
Jerry Smith
Jim Smith
Thom Sokoloski
Jacqueline Soczka
Robin Sokoloski,  Co-Founder of Mass Culture
Jacinthe Soulliere
Clau Souza
Teri Souter
Jasmine Spei
Boomer Stacey
Eleanor Stacey, Executive Director, Nelson Civic Theatre Society/The Civic Theatre
Kelly Stahl, Senior Manager, Cultural Services, City of Brampton
Jenna Stanton
Shanna Steals
Victoria Steele
Derek Stevenson, Strategic Leader, ATB Branch for Arts & Culture
John Stevenson, President, LeisurePlan International Inc.
Sylvie Stojanovski
Naomi Stokes
Jini Stolk
William Straw, Professor, McGill University
Laura Suchan, Executive Director, Oshawa Historical Society/Oshawa Museum
Robin Sutherland, Founding Artistic Director, Thinking Rock Community Arts
Chuck Sutyla, Cult
Andrea Switzer
Sarah Todd
Jessica Telford, Exhibition Coordinator and Communications, Alberta Craft Council
Amy Terrill
Christina Tizzard
Éric Trépanier, Business Intelligence Director, Synapse C
Emily Trottier
Sara Udow, Principal, Process
Angela Vannatter, Marketing Manager, Pacific Legal Education & Outreach Society
Lidia Varbanova
Stephanie Vegh
Zainub Verjee
Michael Vickers, Co-Director, Akin
Peter Vietgen, President, Canadian Society for Education through Art
Amanda Vincelli
Samantha Wainberg, Executive Director, York Region Arts Council
Kaitlin Wainwright
Charles Walker, Tourism & Business Development Manager, Town of Florenceville-Bristol
Mike Wallace, Executive Director, Theatre Museum
Daniel Webster
Bobbi Westman, Executive Director, Alberta Dance Alliance
Emma Westray
Tim Whalley
Julie Whelan, Senior Manager, Nordicity
Lucy White, Lucy White Consulting
Jessica Whitford, Managing Director, Toronto Dance Theatre
Carol Wiebe
Paol Wierzbicki
Andrew Willick
Charlie Wilson-Borella
Michael Wilson, Coordinator – Professor, Imagination, Creativity and Innovation Cohort (ICI), Teacher Education, University of Ottawa
Clayton Windatt, Co-Founder of Mass Culture
Paulina Wiszowata
Camila Wong
Gillian Wood
Erin Woods
Betty Xie
Po Yeh
Michelle Yeung
Amino Yusuf, Communications Coordinator, Canada Council for the Arts
Gabriel Zamfir-Enache, Director, Research, Measurement and Data Analytics, Canada Council for the Arts
Joyce Zemans