Board Governance: Emerging Ideas
In the spirit of Twain's "I didn't have time to write you a short letter, so I wrote you a long one…," the output of the first phase of work (read more here) was valuable but far too long and unwieldy to corral into productive information. So, in the ever-present day-to-day management of COVID-19 response in the arts sector, we decided to narrow the focus to one of the elements that came up often in the LEAN initiative, in the research, and in the conversations in the sector as of late: Board governance.   
This report thus looks at one dimension of the future of people systems by focusing on Boards of Directors and their related governance models in Canadian not-for-profit (NFP) arts organizations. The aim of this report is not to replicate the myriad of resources and tools available in an exhaustive literature review, but rather to capture the conversations of the moment in Canada's arts sector about Board governance innovation—specifically, SHOULD we innovate our Board structures, what are some examples, and what can/should we do. What we share with you here are some select foundational secondary research pieces for context, some examples of "current" conversations about innovation, and the results of a survey held with the sector this year.
We hope that the information shared in this report provides some useful insights and provocations for people to bring to their work, their organizations, and their Boards towards creating a healthier arts ecosystem. We look forward to continuing the conversation!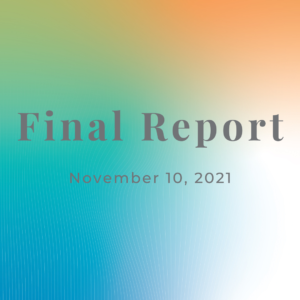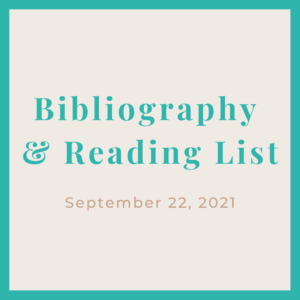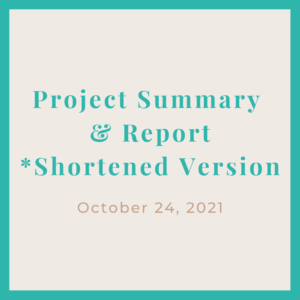 Join Business / Arts for a discussion with the report's authors, Jeanne LeSage and Shawn Newman, as they explore what board governance is, the challenges facing the sector, and current strategies for developing well-functioning boards. They will also examine the nuances of what is legally required by legislative bodies in consideration to boards and what is at the discretion of the organization.
This session will be moderated by Owais Lightwala, Assistant Professor, Performance at the Creative School and include speakers:
Jeanne LeSage, CHRL; MBA, LeSage Arts Management
Shawn Newman, Ph.D.; Independent Researcher and Consultant
When: Tuesday, November 23, 2021, 2:00 – 3:15 pm ET
Where: Zoom Webinar
Accessibility: This session will be presented with ASL interpretation and auto-generated English captions
Register in advance for this webinar here.
Leadership Emergency arts Network (LEAN Canada)
In addition to sharing the reports and outcomes from the Future of Arts Work project, Mass Culture is pleased to share the report and results from the Leadership Emergency Arts Network (LEAN) initiative.  LEAN was an immediate, grassroots, pro bono response network to help Canadian professional non-profit arts organizations (big and small) deal with the COVID-19 crisis. Celia Smith, Jeanne LeSage and Michèle Maheux launched this national initiative on March 31st 2020 and sunset the initiative after a six month run in October 2020.  Provided here are the final report and summary presentation which represents a compilation of the LEAN initiative's process, statistics and feedback from participants.  These reports provide a snapshot in time of the challenges and struggles facing arts organizations in the first six months of the pandemic in the midst of the unprecedented shut down of our sector.
Futures of Arts Work PRoject – Background
The Future of Arts Work project was an idea brought to Mass Culture in 2019 by Co-Author and Research Lead Jeanne LeSage of LeSage Arts Management. The project was conceived as a way to think about new pathways for the arts sector to look at "HOW" it works. The initial project embodied a larger scope—looking at the future of people systems needed for arts organizations in Canada—and started to look at four key areas: Future Arts Institutions, Future Arts Workers, Future Arts Workplaces, and the Future Arts Sector. There was great interest and support in this first stage of the work, as many practitioners were seeing that HOW they worked in their organizations was not supporting their organization's mission and/or artistic goals. And perhaps ironically, while they could be incredibly innovative in their programs, they were not innovative in their "People Systems." 
Then in March 2020 the global COVID-19 pandemic descended upon the world, and it would be an understatement to say that this changed everything in our sector and in our lives. While the first months of the pandemic became a sped-up backwards fox trot in crisis management, cash flows, and contingency planning to stay "whole," this notion of being better at HOW we work became even more important. These early pandemic months prompted Celia Smith, Michèle Maheux, and this project's Lead Researcher and Co-Author, Jeanne LeSage, to create the Leadership Emergency Arts Network (LEAN), which ran from April to September 2020. The initiative offered mentorship and guidance from volunteer advisers for arts organizations across the country grappling with the pandemic. It also highlighted some long-standing issues within the sector and revealed news ones that came to inform the Future of Arts Work and the survey upon which this report is largely based.
And while many projects that started pre-pandemic necessarily shifted focus in efforts to triage the massive impacts of the pandemic on the sector, only minor adjustments were made to the aim and direction of the Future of Arts Work. What we found was that this research was not so much needing to change direction but rather that we needed to double-down on how the sector's systems and processes impact the people that work in it, and that we should focus on something that was practical for organizations right now. 
However, what did shift in this process was the timing and the focus. With the initial broad overview of the four key areas noted above, a first phase of research resulted in the creation of a larger bibliography/reading list and a dialogue with sector participants at the Mass Culture Study dates in June 2020.
Jeanne LeSage, CHRL, MBA | LeSage Arts Management
Lead Researcher and Co-Author
Jeanne is a highly respected senior arts management professional with national and international experience in festivals and multidisciplinary performing arts.  She is a sought-after consultant, educator and conference speaker working across Canada with a unique specialization and expertise in Arts HR and Organizational Development. Jeanne is the author of research reports such as "Reporting and Investigation Mechanisms for Workplace Harassment in the Arts"; and the co-founder of the COVID-19 response initiative LEAN (Leadership Emergency Arts Network).

After a first career as a theatre Stage Manager working across Canada, Jeanne has held executive arts management positions at various organizations nationally and internationally.  Notable positions include: ten years at the Toronto International Film Festival in Theatre Operations and building their first Human Resources department, Arts Management Fellowship at the Kennedy Center for Performing Arts, Deputy Interim CEO of Royal Opera House Muscat, Managing Producer of the Abu Dhabi Film Festival, and more.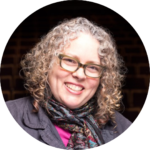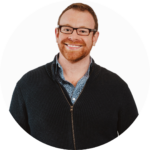 Shawn Newman is a consultant, writer, and cultural producer based in Toronto. Formerly the Executive Director of Public Access and Managing Editor of PUBLIC: Art | Culture | Ideas, Shawn's research interests are in intersectionality, power dynamics, and identity. Some of his previous work includes accessibility in digital publishing, hegemonic whiteness in cultural production, and Reconciliation in the arts. Following his career as a dancer and choreographer, he obtained a PhD in Cultural Studies from Queen's University.
Senjuti Sarker is an arts worker, theatre designer, arts manager, facilitator and a librarian. Her practice stretches from arts programming to librarianship with goals of centering community development and investment. She completed her undergraduate in Theatre and Film Studies from McMaster University and her graduate studies in Library and Information Science (MLIS) where her research focus remained on strategizing greater investments in marginalized and equity-seeking communities with public services. During her masters she also investigated how arts-based public programs and services impact new and emerging communities. Some of her previous involvements include working with The AMY Project, The Toronto Fringe and Hamilton Fringe. She is currently the public programming coordinator at the Art Gallery of Hamilton.
I'm interested in the future of Arts Work and Workers because I am one! The precarity of arts work and labour is even in more need of research and real investigation in the middle of this pandemic. As parts of the industry is getting eradicated, it's also getting redeveloped. I am interested in finding ways to aid in that redevelopment and finding a holistic picture of culture within arts work.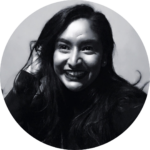 Melanie Wilmink holds a PhD in Visual Art & Art History from York University (Toronto), with honours such as the 2014 Elia Scholars Award and a 2015 SSHRC Doctoral Fellowship. She completed her MA in Interdisciplinary Studies (Film and Visual Arts) at the University of Regina, where she was a research assistant on Dr. Christine Ramsay's SSHRC funded "Atom Egoyan In Media Res" exhibition project, and was awarded a Joseph-Bombardier Canada Graduate Masters Scholarship in 2013. With a dissertation focus on the inter-connectivity between spectatorial experience and exhibition spaces, her ongoing research emerged during her role programming for the Calgary Society of Independent Filmmakers, and her independent curating practice including the Situated Cinema project (Pleasure Dome, 2015), and as Curator in Residence for Sidewalk Labs Toronto. She is the co-editor of the anthology Sculpting Cinema (2018) with Solomon Nagler.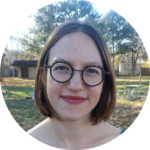 I am interested in the Future of Work in the Arts Sector project because I have worked with cultural organizations throughout my career in many different roles. I know the invisible labour that it takes to create successful cultural activities, and how arts workers are often sustained by the passion for their work but lack administrative support. I want to find better ways to support this often undervalued and overworked labour force, so that they can focus on creating an exciting creative landscape in Canada.
Neeha is a Research Analyst graduate from Humber College.  She has interned with Mass Culture as Research Analyst and is currently working as a Market Research Interviewer for The Logit Group.  Neeha came as an international student from India to pursue her studies in Canada. She has a masters degree in forensic science and enjoys reading Agatha Christie.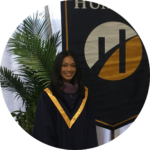 Khiem Hoang is a writer, facilitator, and analyst with a passion for culture and community. He currently works at Mass Culture as a Research Analyst Intern.