INTRODUCTION TO THE RESEARCH PROJECT
Jeanne LeSage is leading the Future of Arts Work research project under Mass Culture and LeSage Arts Management.  This larger range project began before the pandemic, with an aim to look at the future of people systems needed for the arts organizations in Canada.  Work to date has categorized research into the 'buckets' of the Future of Arts Institutions, Arts Workers, Arts Workplaces, and the Arts Sector.  For this portion of the work we are 'narrowing' the focus to one of the elements that came up in the research, and that has been in conversation in the sector as of late – board governance. 
For some, improving board governance is making improvements and efficiencies in their current processes; but for others, the model and concept of nonprofit governance is not working or serving their arts organization.  There has been great writing, thinking and conversations in the sector recently, such as: Yvette Nolan – Governance Structures For Theatres, By Theatres, Pacific Legal Education & Outreach (PLEO) with Martha Rans – Board Table Disruption, Ontario Nonprofit Network's ReImagining Governance, DreamRider Productions – Evolutionary Governance. 
Senjuti Sarker is an arts worker, theatre designer, arts manager, facilitator and a librarian. Her practice stretches from arts programming to librarianship with goals of centering community development and investment. She completed her undergraduate in Theatre and Film Studies from McMaster University and her graduate studies in Library and Information Science (MLIS) where her research focus remained on strategizing greater investments in marginalized and equity-seeking communities with public services. During her masters she also investigated how arts-based public programs and services impact new and emerging communities. Some of her previous involvements include working with The AMY Project, The Toronto Fringe and Hamilton Fringe. She is currently the public programming coordinator at the Art Gallery of Hamilton.
I'm interested in the future of Arts Work and Workers because I am one! The precarity of arts work and labour is even in more need of research and real investigation in the middle of this pandemic. As parts of the industry is getting eradicated, it's also getting redeveloped. I am interested in finding ways to aid in that redevelopment and finding a holistic picture of culture within arts work.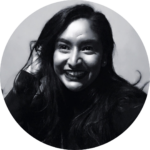 Melanie Wilmink holds a PhD in Visual Art & Art History from York University (Toronto), with honours such as the 2014 Elia Scholars Award and a 2015 SSHRC Doctoral Fellowship. She completed her MA in Interdisciplinary Studies (Film and Visual Arts) at the University of Regina, where she was a research assistant on Dr. Christine Ramsay's SSHRC funded "Atom Egoyan In Media Res" exhibition project, and was awarded a Joseph-Bombardier Canada Graduate Masters Scholarship in 2013. With a dissertation focus on the inter-connectivity between spectatorial experience and exhibition spaces, her ongoing research emerged during her role programming for the Calgary Society of Independent Filmmakers, and her independent curating practice including the Situated Cinema project (Pleasure Dome, 2015), and as Curator in Residence for Sidewalk Labs Toronto. She is the co-editor of the anthology Sculpting Cinema (2018) with Solomon Nagler.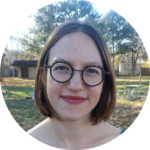 I am interested in the Future of Work in the Arts Sector project because I have worked with cultural organizations throughout my career in many different roles. I know the invisible labour that it takes to create successful cultural activities, and how arts workers are often sustained by the passion for their work but lack administrative support. I want to find better ways to support this often undervalued and overworked labour force, so that they can focus on creating an exciting creative landscape in Canada.