Phase/Shift: Dissection Existing, Adaptive and Emerging Models of Organizing in a Transitory Arts Sector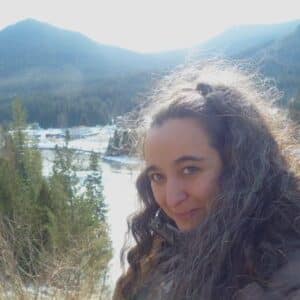 Carla has been working in rural arts organizations for two decades and is a champion of rural innovation and community-led systems change. Her work centres on relationships and lived experiences of participants. She is most comfortable on the edges of systems of all sorts. As is the founder and lead of the Rural Arts Inclusion Lab, the co-founder of the Tiny Lights Festival and the Executive Director of Renascence Arts and Sustainability Society, her practice is grounded in the tiny community of Ymir BC, on the stolen and unceded land of the Sinixt. Carla spent the last year as a Positive Deviants fellow with the Wolf Willow Institute and worked advocating for change in granting processes for various arts funders.  She finds great joy in facilitating conversations that break down silos, centre intersectionality and encourage embodied participation. The majority of her work in the past three years has been with organizations to explore equity and belonging in their spaces. 
We are in a moment of emergence and deep systemic change with an increased understanding of equity and access to the arts. It is an exciting and daunting time to be involved in the leadership of arts organizations. This participatory workshop series is framed as a gateway to involvement in organizational models and governance. It will focus on understanding the constraints and limitations of the current systems and exploring new models of shared power and equity.
Each session will include, systems change models, guest speakers with lived experience in new organizations and facilitated discussions of the challenges of current models.
T.R.A.I.N was made possible by the Government of Canada through the Canadian Heritage Performing Arts Workers Resilience Fund.
Workshops took place September 2022 – March 2023, live and asynchronous, and delivered in English, French, and ASL and were free to join.