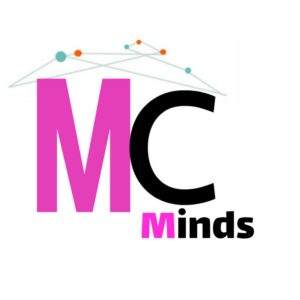 Mass Culture / Mobilisation Culture present MC Minds. Insightful conversations with individuals in the arts on an array of cultural research topics such as the current socio-economic status of artists, new revenue models for the arts, arts for social change and so much more. MC Minds partners with Stephen Hurley and voicEd (www.voiced.ca). You can listen to MC Minds and the voicEd radio podcast series on Soundcloud. 
With a new conversation uploaded every month over the next year, MC Minds will inspire, educate, question, connect and journey through knowledge on arts and culture research topics across Canada. Check out the initiative's first podcast with Michael Miranda, below!
Would you like to recommend someone for an interview with MC Minds? Complete the form here or contact Mindy at info@massculture.ca. 
---
Michael Maranda
Michael Maranda's longitudinal research entitled Waging Culture examines the Socio Economic status of visual artists across Canada.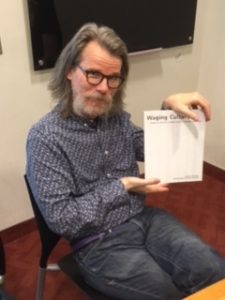 About Michael: Michael Maranda is assistant curator at the Art Gallery of York University. For the past thirty years he has been engaged with the visual arts sector in Canada, as artist, organiser, administrator, curator, editor, advocate, publisher, critic, and, more recently, as quantitative researcher. His Waging Culture survey has set the mark for advocacy-based quantitative research in the sector, recognised as the go-to source for socio-economic information on Canadian visual artists. He runs the publishing activities of the AGYU, and is a prolific commenter on social media.
Maranda was educated at the University of Ottawa (political science), Concordia University (photography), and the University of Rochester (visual and cultural studies). His work has shown internationally, primarily in artists book-related venues. For some deeply ironic reason, his rip-off of Ed Ruscha's Twentysix Gasoline Stations was exhibited in several of Gagosian's gallery spaces.
You can see more of Michael's research at the Art Gallery of York University's website.
---