Engagement Coordinator for the East Coast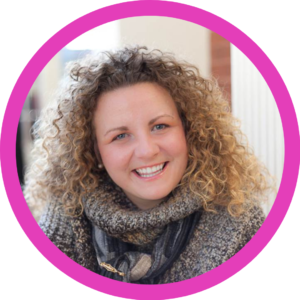 Stephany is an interdisciplinarian in approach, mindset, and expertise: she makes her home in the complex and messy spaces between fields, orienting people from diverse perspectives to focus on a common issue to develop a more comprehensive whole. This has flourished in all facets of her life as an intersection of academic, professional, and social innovation passions.
As an academic, Stephany is a doctoral candidate at the University of New Brunswick, and a Fellow at the UNB Urban & Community Studies Institute. She has presented and attended academic and industry conferences across the country, and her work has been published on topics of criticality, identity, and social constructs. Her most recent research was conducted whilst spending much of 2018 as a Visiting Research Scholar at the University of Colombo on Sri Lanka: developing intergenerational cultural programs in regions affected by the pervasive civil unrest. Her current and upcoming work expands this work into interdisciplinarity as a disposition and implementing this at levels of scale in regions experiencing social fragmentation worldwide.
In her professional career, Stephany is an Arts&Culture Curator and Director. She has founded several not for profit organizations, including her most recent and comprehensive endeavor: the incorporation of Ampersand Collaborations Perluète. This non-partisan collaboration addresses complex social problems using cultural expression as a way to curate gatherings that provide insight for impact assessment of social innovation and intervention. The organization represents her newest trajectory, formed from a foundation of nearly two decades in the sector.
As a captivating orator, Stephany is a member of Storytellers of Canada; this translates to written word as a writer, penning regular columns for local and provincial newspapers, along with marketing campaigns and funding applications, and fictional works as well. This fuels her ability to use story and narrative inquiry to inform the ability for story to act as a foundation for fostering cohesion amongst diffuse, polarized, and marginalized groups.
Stephany is thrilled to become a part of the Mass Culture network to guide its engagement in the east.
Get in touch with Stephany at eastcoast@massculture.ca