Digital Designer: Sariena Luy
T.R.A.I.N puts Mass Culture's national sector consultations and research into practice, and is a way to share existing knowledge, test new ideas, and be further informed by artists and arts workers through community-building centered in care.  The program endeavors to support and address the needs of a shifting sector that is transitioning through a period of reflection, recovery and growth.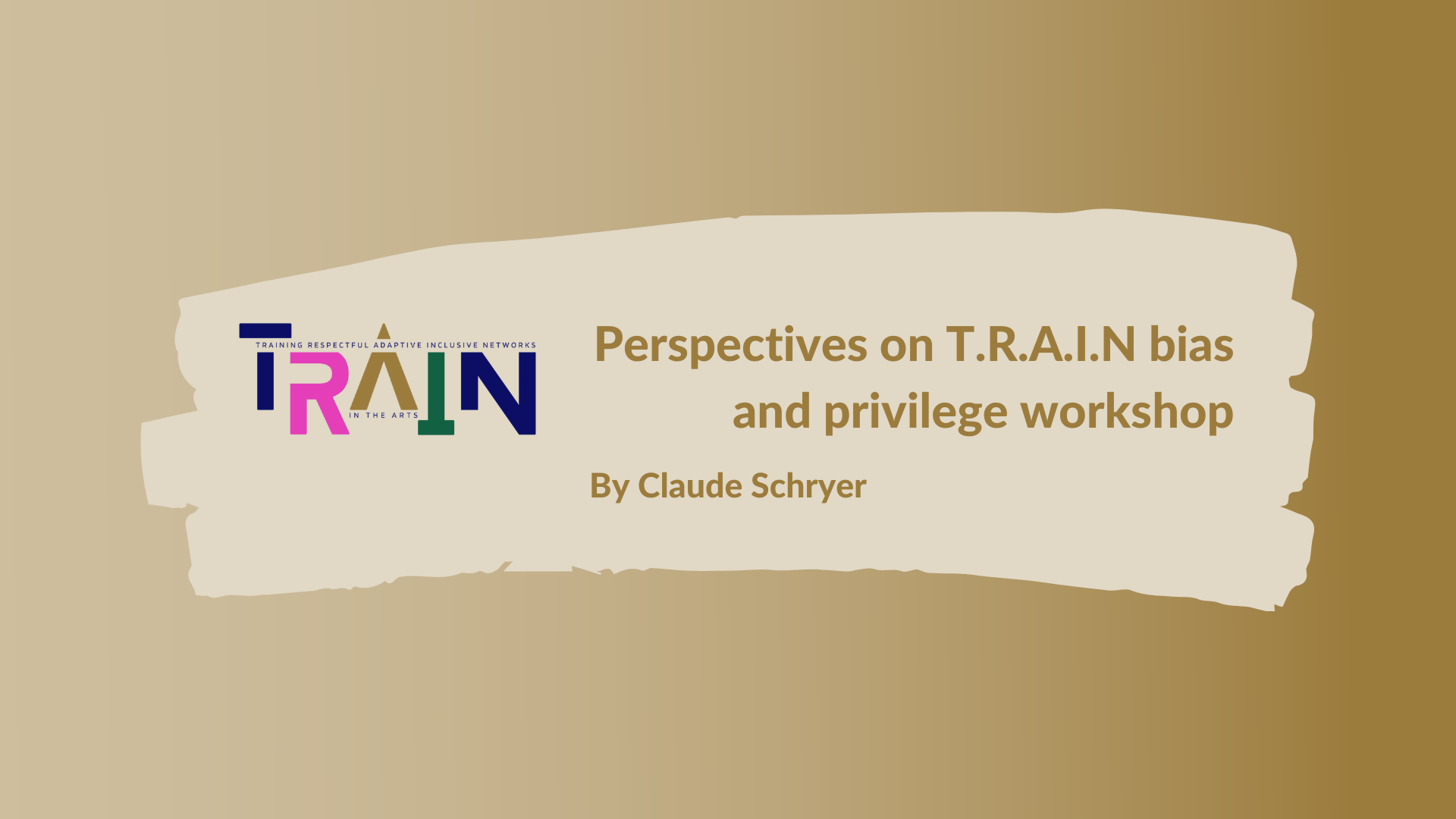 Perspectives on T.R.A.I.N bias and privilege workshop Claude Schryer T.R.A.I.N March 2023 I have been following the good work of Mass Culture since its inception while I was running the…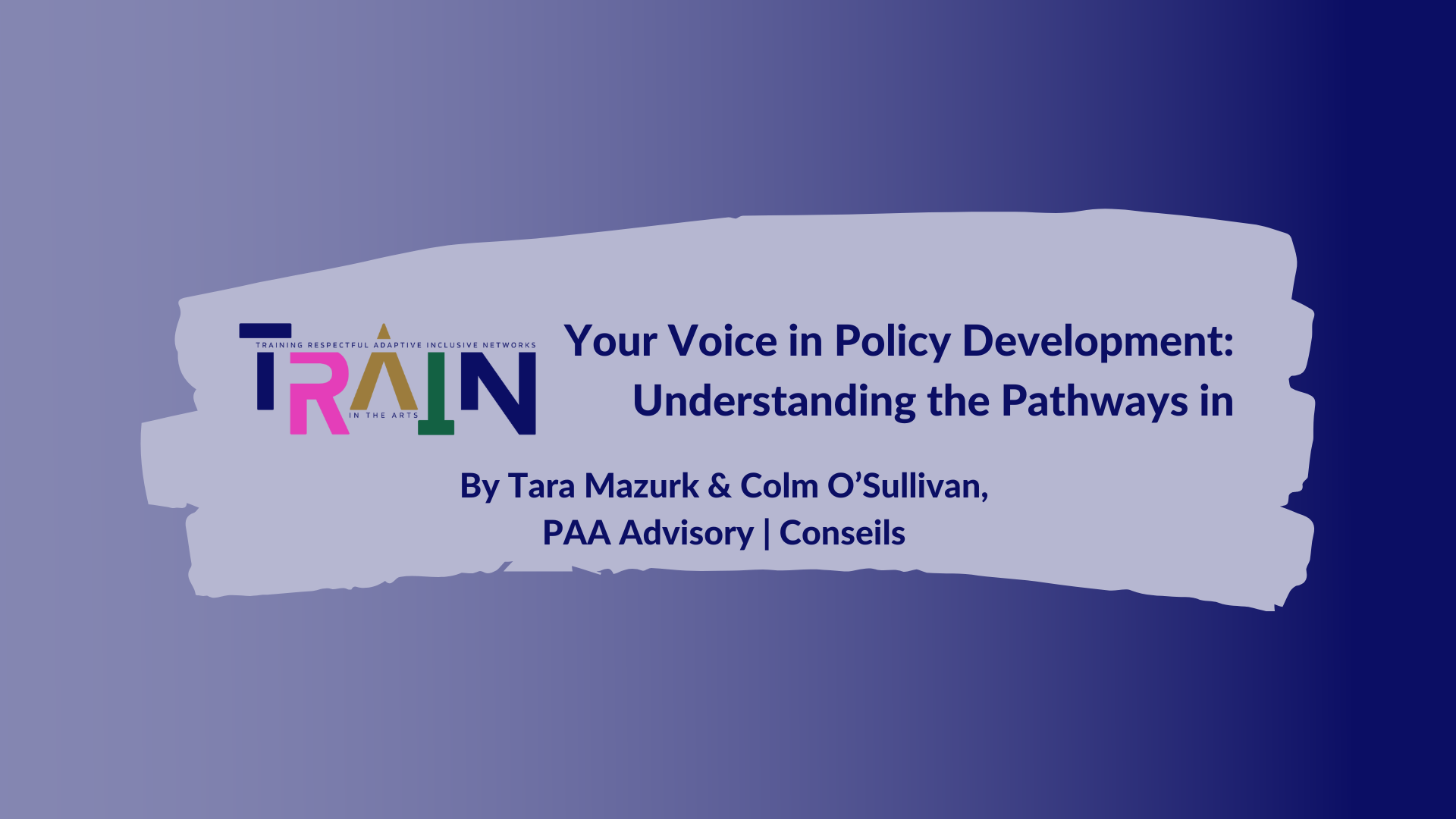 Your Voice in Policy Development: Understanding the Pathways in Written by Tara Mazurk and Colm O'Sullivan, PAA Advisory | Conseils T.R.A.I.N February 2023 This is Part 2 in our series.…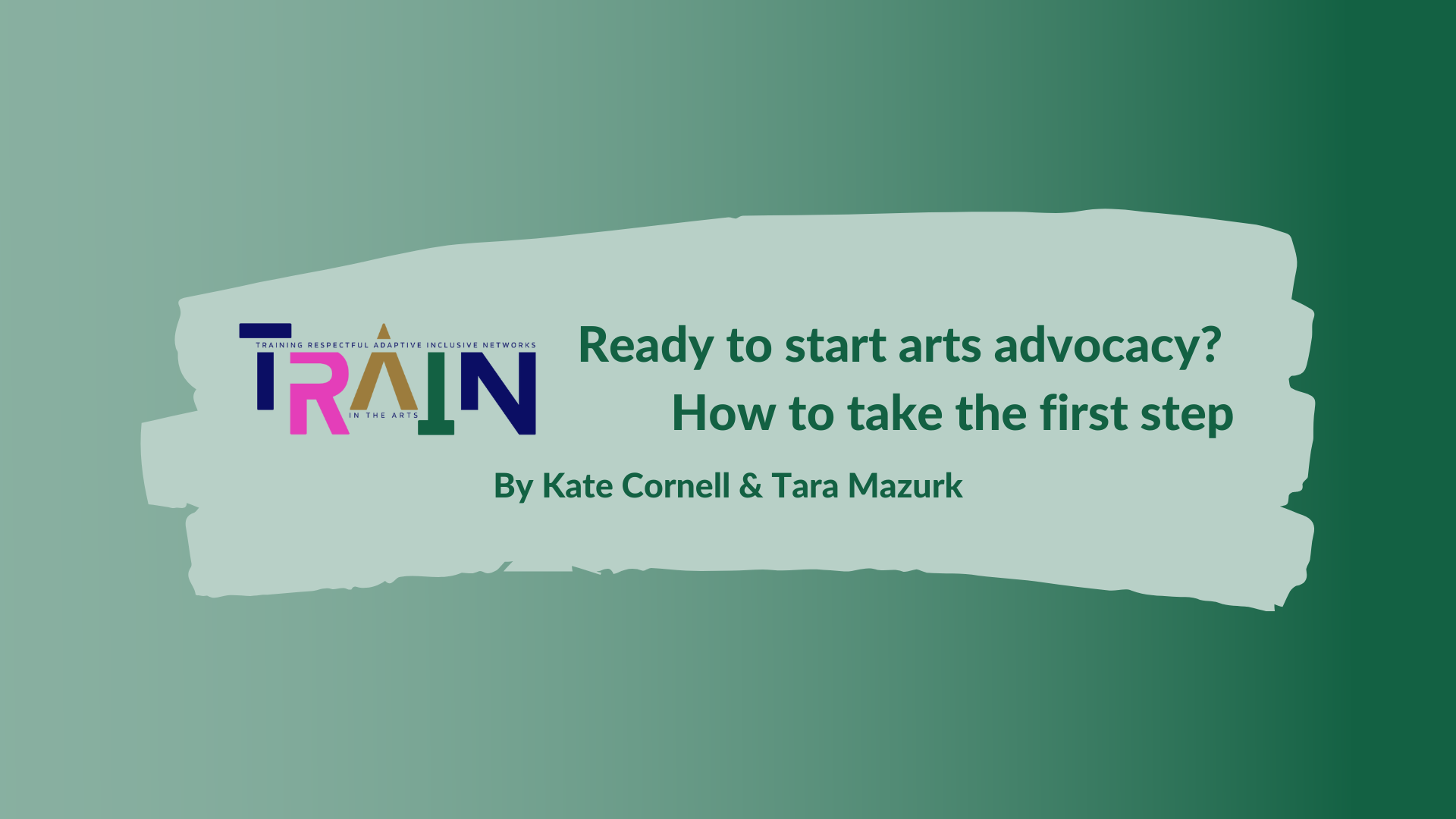 Ready to start arts advocacy? How to take the first step T.R.A.I.N January 2023 Democracy shouldn't be a well-kept secret. So let's discover the tools of the trade, the 'insider…
T.R.A.I.N Learning Streams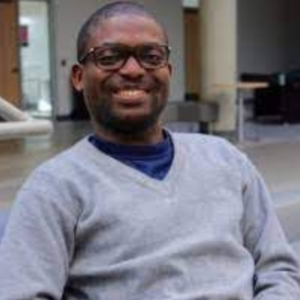 Facilitated by Taiwo Afolabi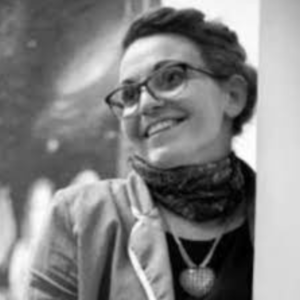 Assisted by Jemma Llewellyn
Taiwo Afolabi is a theatre-maker, scholar, theatre manager and entrepreneur. His interest is in amplifying voices and experiences; and recentering governance models, strategies and systems on the margin through the lens of decolonization, equity and anti-oppressive approaches. His experience in over a dozen countries across four continents in a variety of contexts focused on socially engaged and community-based creative practice for transformational change. Through storytelling and devised theatre, he works with communities on social issues pertinent to them and his research continues to advance broad-minded thinking within the art and culture sector. He is the Canada Research Chair in Socially Engaged Theatre and serves as the Director of the Centre for Socially Engaged Theatre (C-SET) at the University of Regina. He is a Senior Research Associate at the University of Johannesburg in South Africa and the founding director of Theatre Emissary International (TEMi) in Nigeria and Canada.
Jemma Llewellyn is a PhD student at the University of Guelph studying Critical Studies in Improvisation. An applied theatre practitioner from Wales, UK, her research, practice, and scholarship focus on amplifying youth voices through adult allyship. Her research project titled Staging Digital Youth: Allyship, Activism and Art, uses youth-led participatory action research to investigate improvised multimodal activist performances online. By inviting adults in positions of educational, governmental, and parental power to participate in research-based theatre, the project aims to build a creative dialogical space for youth and adults to collaborate and respond to emerging calls to action. She is a non-resident research associate at the Centre for Socially Engaged Theatre at the University of Regina.
Ethical Practices in the Arts (EPA)
EPA is a seven-part workshop series that focuses on the practice of ethics in the communities we find ourselves in as artists. Facilitators along with their guest speakers will foster a space of radical empathy and generosity as a way to exemplify promising ethical practices in the arts. Through multiple learning strategies, including podcasts and short videos (recorded with the guests), workbooks and virtual live discussions, participants will be fully immersed in reflective practices that can be applied in their daily work environment.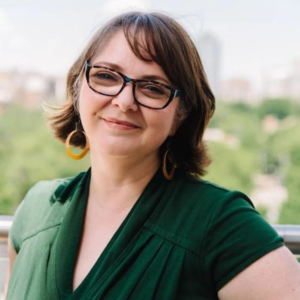 Facilitated by Kate Cornell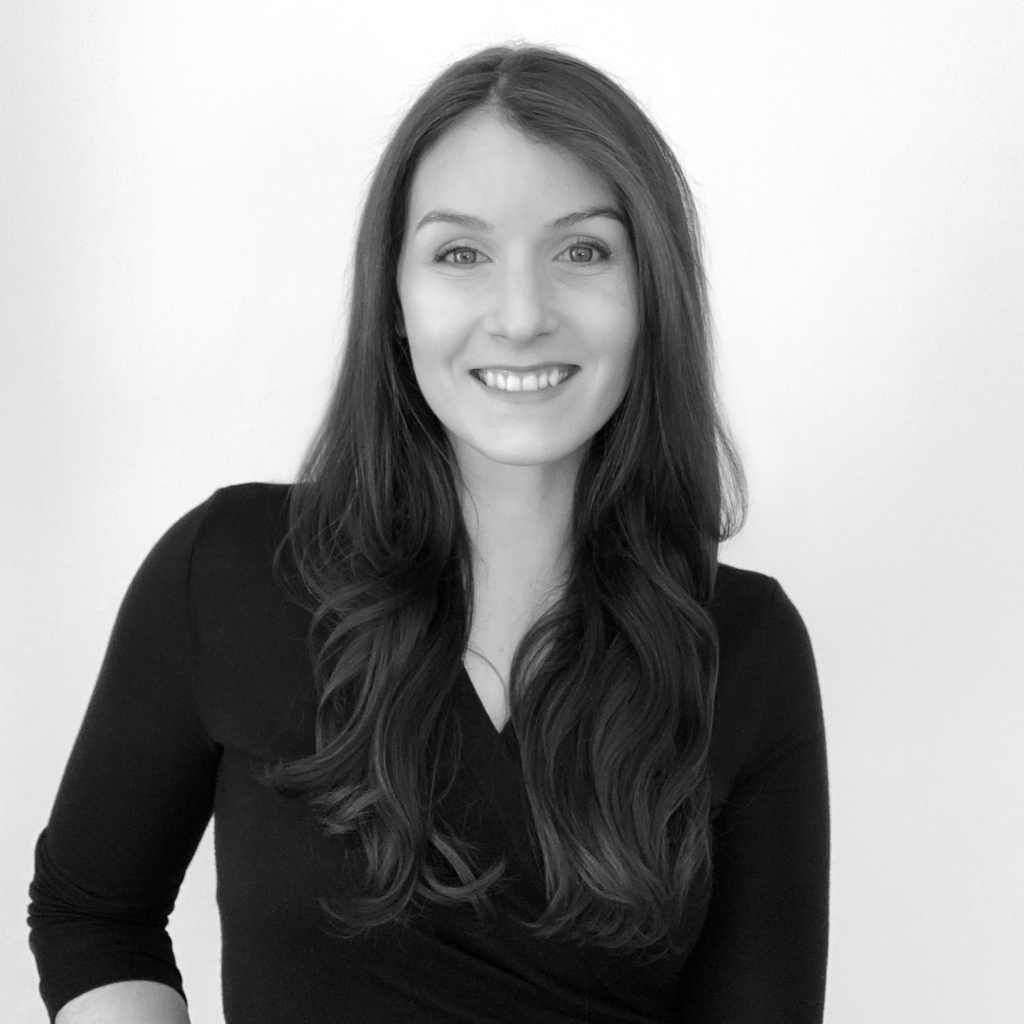 Facilitated by Tara Mazurk
Kate Cornell is an advocate, a lecturer, and a policy wonk. Kate has a PhD in Communication and Culture with a focus on cultural policy. For five years, Kate was the Co-Chair of the Canadian Arts Coalition and advocated federally for the arts sector. (You can follow Kate's advocacy work on Twitter @cornell_kate.) Most recently, Kate was the Research and Training Director for Aftermetoo helping the performing arts, film, and television sector address workplace sexual harassment. Kate has been published widely and teaches periodically in the arts management programs at Humber College and University of Toronto. Kate is grateful to live near Lake Ontario on the traditional territory of the Mississauga of the Credit, the Huron, and the Haudenosaunee Confederacy with her two kids and husband. 
Director of Arts & Culture, PAA Advisory | Conseils
PAA is a public affairs and communications consultancy of over 25 professionals and a supporting cast of dozens of experts across a wide range of sectors. Tara brings 10 years of experience in arts management and cultural policy, with a particular focus on the not-for-profit and charitable sector, network stewardship and coalition-building. Tara's expertise in policy writing, strategic monitoring, and stakeholder engagement helps clients easily understand and navigate the federal government structure, policies and programs. She regularly guest lectures on government relations at universities and colleges to support skills development for creative professionals, and a stronger future for Canadian cultural policy engagement.
Prior to working as a government relations consultant, Tara came from the non-profit arts sector and also helped co-found Mass Culture. She holds a Bachelor of Arts with Honours in Arts Management and Studio Art from the University of Toronto.
Why Bother: Arts Advocacy and Activism
Join us for one, two, or all seven training sessions about advocacy and activism. Ever thought about joining that protest, writing a passionate advocacy letter, struggled with funding or regulation, or thought about reaching out to your MP but then said – why bother, it won't make a difference? Together, we will explore how to make a difference by breaking down the advocacy process, empowering your voice in our democracy, and exploring how the government can be a partner for your initiatives. Artist advocates have important stories to tell and things to do. Train up!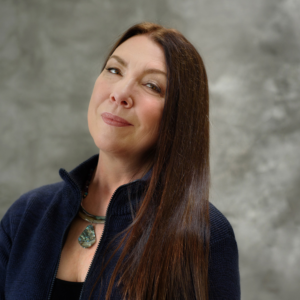 Facilitated by Rebecca Hass
Rebecca Hass is a citizen of the Metis Nation and of mixed European descent. As the Director of Engagement Programs and Partnerships for Pacific Opera she was the winner of the Creative Builder for 2021 for Greater Victoria, and the 2019 Arts and Culture award for Community work from Leadership Victoria, specifically for her work in addressing inclusion and diversity.  Programming highlights in her work include the development of a civic engagement artist's residency, a virtual series spotlighting marginalized voices – "For all to hear", as well as connecting the opera to socially relevant issues through the very successful podcast What's Up with Opera.   Rebecca works with several committees addressing the need for systemic change for Indigenous peoples in art and music, including Canadian Actors Equity Indigenous Committee and Voices in Circle for the University of Victoria.   An alumna of the 2019 Opera America Leadership Intensive, Rebecca is a graduate of Wilfrid Laurier University with an Honors Bachelor of Music in Vocal Performance. Her over 30-year career includes a professional opera and concert career as a mezzo soprano and working as a radio broadcaster and documentary maker for CBC radio, as a recurring guest host for Saturday Afternoon at the Opera and In Concert. She is passionate about her work as a mentor to young artists in her work as a Creative Living Coach for the Canadian Opera Company Ensemble and several Canadian universities and elite training programs.  Rebecca lives in Victoria, British Columbia (L'ekwungen Territory) where she is an active member of the urban Indigenous community, notably as a director of the drum group ANSWER. Currently she is working on writing songs and stories as part of a multi-media theatrical piece called "Manaadjia" – an Anishinaabemowin word which means "to take care of our people in order to conserve them for a long time".
Artists as Civic Engagers
In this series of workshops, a co-hort of artists will gather in circle to dig deeply into the role of their art as a tool for civic engagement, community benefit and artistic fulfillment. Together, with guest speakers, and guided by Rebecca Hass, Director of Program Engagement and partnerships with Pacific Opera, artists will explore how to vision, activate and pursue their engagement projects fueled by personal values, and practical tools. This series is meant to inspire, create community, and support artists as they come to know fulfillment through their art as it connects to community.
In this series of workshops, a co-hort of artists will gather in circle to dig deeply into the role of their art as a tool for civic engagement, community benefit and artistic fulfillment. Together, with guest speakers, and guided by Rebecca Hass, Director of Program Engagement and partnerships with Pacific Opera, artists will explore how to vision, activate and pursue their engagement projects fueled by personal values, and practical tools. This series is meant to inspire, create community, and support artists as they come to know fulfillment through their art as it connects to community.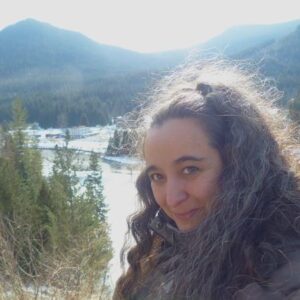 Facilitated by Carla Stephenson
Carla has been working in rural arts organizations for two decades and is a champion of rural innovation and community-led systems change. Her work centres on relationships and lived experiences of participants. She is most comfortable on the edges of systems of all sorts. As is the founder and lead of the Rural Arts Inclusion Lab, the co-founder of the Tiny Lights Festival and the Executive Director of Renascence Arts and Sustainability Society, her practice is grounded in the tiny community of Ymir BC, on the stolen and unceded land of the Sinixt. Carla spent the last year as a Positive Deviants fellow with the Wolf Willow Institute and worked advocating for change in granting processes for various arts funders.  She finds great joy in facilitating conversations that break down silos, centre intersectionality and encourage embodied participation. The majority of her work in the past three years has been with organizations to explore equity and belonging in their spaces. 
Phase/shift: dissecting existing, adaptive and emerging models of organizing in a transitory arts sector.
We are in a moment of emergence and deep systemic change with an increased understanding of equity and access to the arts. It is an exciting and daunting time to be involved in the leadership of arts organizations. This participatory workshop series is framed as a gateway to involvement in organizational models and governance. It will focus on understanding the constraints and limitations of the current systems and exploring new models of shared power and equity.
Each session will include, systems change models, guest speakers with lived experience in new organizations and facilitated discussions of the challenges of current models.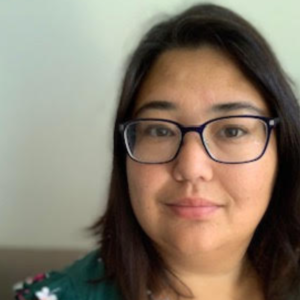 Facilitated by Jasmine Spei
Jasmine Spei is a mixed raced first generation Canadian with dual citizenship (amongst other things) and a recovering lawyer. She has spent over 15 years in the cultural industries working in policy development, administration, labour relations and professional development. She holds a B.A. in History and Drama and Theatre from McGill University and an LL.B. / J.D. from Queen's University and was called to the Bar in the Province of Ontario. Her time practicing law was brief and uninspiring, and she soon shifted to using her education and skill set to work for and with artists and arts workers. She started off in the performing arts industry working in policy for the Professional Association of Canadian Theatres (PACT), focusing on the Theatre for Young Audiences sector. She then began her training and work in labour relations with the Writers Guild of Canada (WGC), where she became the Manager of Agreement Administration before moving back to PACT and the performing arts to continue her work in labour relations. Since 2016, Jasmine has worked as freelance consultant, and in 2019 she completed mediation training with Stitt Feld Handy Group. She has built contract literacy and negotiation training workshops specifically tailored to independent artists and arts workers and continues to bring her ability to demystify dense legal language and her training in mediation directly to cultural workers through interactive education and dispute resolution services. Most recently she worked with #aftermetoo to develop and facilitate webinars for arts organizations workers on how to deal with workplace sexual harassment. Her freelance work has also lead her to policy work and training in copyright legislation, workplace policy and procedures, and, since early 2022, being the Interim Administrator for the Koffler Centre for the Arts. Jasmine is also a board member of Outside the March Theatre Company in Toronto. 
Contracts are only words! – Empowering you to navigate the business of art
This learning stream will teach participants the fundamentals of skills such as contract literacy, negotiation techniques, protecting your intellectual property, and conflict resolution within the context of the unique circumstances where creation and business meet. Participants will have the opportunity to gain confidence in drafting, vetting, negotiating and problem solving no matter what the situation. These skills will be built from a foundation that acknowledges that relationship preservation is a key goal and that resources are limited in the cultural sector. A little bit of knowledge can go a long way to empower artists and arts workers to embrace the business of art as much as they embrace the creation of it.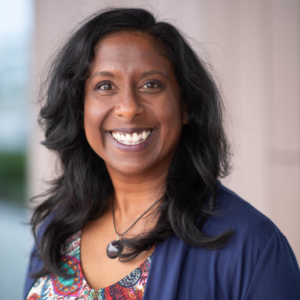 Facilitated by Sharmalene Mendis-Millard
Sharmalene Mendis-Millard (she/her) is the Senior Manager of Research Partnerships and Evaluation at University of Waterloo's Partners for Action, an initiative of the Faculty of Environment that promotes community-engaged flood resiliency as a pathway for climate action and adaptation with a climate justice lens. She also serves as a Community Engagement Specialist for We All Count founded by Heather Krause, which provides frameworks and tools to advance equity in data processes and products.  A mixed-methods geographer by training, Sharmalene has worked for several interdisciplinary research centres focused on advancing community well-being and social justice through community partnerships, program evaluations, and learning opportunities, and was the lead instructor for the Wilfrid Laurier University Program Evaluation Certificate for three years. She is passionate about the not-for-profit sector, supporting it over the years as a volunteer, Board member, and employee. Working closely with Ontario Trillium Foundation, Mass Culture and Waterloo Region not for profits, she developed an applied research agenda on equitable approaches to evaluation, and continues to apply an equity lens in her work. Her service includes being engaged with the Cultural Research Network as a facilitator for the 2021 Equity in Evaluation Practice in Cultural Organizations and a current Steering Committee member.
Equity in Evaluation for Artists
It seems like everyone is talking about equity these days, but what does it mean when it comes to evaluating your work as artists or evaluating arts programming? How can you apply an equity lens to your evaluation? Join us for one or more sessions in this learning stream where we will demystify the evaluation process, talk about principles of equity and examples of applying them in practice, reflect on our own privileges and positionality, and think through how to use evaluation for social justice and change.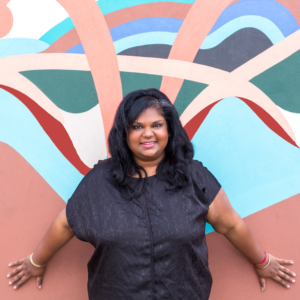 Facilitated by Soni Dasmohapatra
Soni is a passionate consultant, educator and arts practitioner who uses yoga and somatics as pathways of self discovery, healing and artistic creation. (www.sonidasmohapatra.com)
Soni has built her career for over twenty years in the sectors of government, higher learning, non-profit, public education and philanthropy, across Canada and Internationally.
Currently she is a sessional instructor in the Arts and Cultural Management Department at MacEwan University.  This term she is teaching AGAD 301, Cultural Policy and Diplomacy. Soni,  has a Bachelor of Arts from the University of Alberta, a Masters in  Public Administration (MPA) from the University of Victoria and a certificate in gender studies and  human rights from Oxford University, UK. 
Soni, has been involved in the Alberta arts, cultural and Heritage sector since she was a child. She is a trained classical Indian Kathak dancer. Soni is a choreographer of folk and contemporary dances from India such as bhangra, and Bollywood. She has been a cultural administrator in the areas of Canadian Heritage and Arts in Alberta and Ontario. 
In Toronto Soni was the Artistic Director of the Bhangra Diva's an all-girl bhangra dance group whose mandate was to spread workshops on social justice. She was part of the organizing committee for the Toronto Masala Mehndi Masti Festival. She facilitated the project Peace Taxi that was created by the South Asian Visual Arts Collective (SAVAC). She was a project manager for the "Say No To Hate" film, community engagement project developed by the Council of Agencies Serving South Asians (CASSA). 
Since her return to Edmonton in 2017, she has collaborated with Skirts Afire to be a story teller in the documentary " Covid Collections"  that was featured  in the 2021 Edmonton International Film Festival. As part of her community work in Edmonton she is a board member  of Azimuth Theater. Soni also takes part in the Thirdspace Playback Company. In 2021 she attended the Postmarginal Edmonton theater retreat and continues to promote this work on building equitable space for arts in Edmonton. She has presented dance works at local Edmonton festivals such as the 2022 Magpie Festival held by Mile Zero Dance and the Thousand Faces Festival. Most recently she participated in the 2022 National Asian Heritage Month festival.
Arts, Culture & Heritage - Past, Present and Future
In order to understand the current Canadian Arts ecosystem as a collective, it is important to learn how we arrived at the current situation. This learning stream tracks the history in order to imagine a more equitable future for the sector and artists across Canada.
Facilitated by Tau S. Bui and Peter Farbridge
With 20 years of experience in administration, ten of which spent in global enterprises such as AbitibiBowater, Bell Canada, SITQ/Caisse de dépôt et placement du Québec and KPMG, Tau S. Bui joined the cultural community in 2012 as part of the Festival transamérique (FTA) an international festival of contemporary dance and theatre, finishing her mandate there as Director of Finance and Operations. In 2018 she became Director of Administration at Tangente Danse, where, thanks to her work in human resource management, the organization decided to formalize its own HR department. Tau has strong skills in business strategy, and has served as director on a number of Boards. She is now Executive Director of Diversité Artistique Montréal. She continues to be passionate about arts management in Montreal and Quebec, and the role of EDI in creating richer business practices.
Peter Farbridge is a theatre maker working in Montreal. He holds an MA in Anthropology and Theatre from Concordia University in Montreal, where he teaches regularly. As a founding member and co-artistic director of Modern Times Stage Company from 1989 to 2022, Peter was an actor and a creator for many seminal productions, winning several Toronto Dora Awards for his work. He currently collaborates with Postmarginal: Inclusive Theatre Practice, a project he initiated while at Modern Times, which aims to encourage hybridity in theatre practice by exploring the perspectives of marginalized artists.
EDI & Me: The Real Basics
This series of three online learning modules is designed to help participants understand the rationale, terminology and application of Equity, Diversity and Inclusion (EDI) in the cultural sector. Geared towards individuals seeking entry-level understanding, or those looking for a refresher course to update their knowledge, the iterative and interactive program offers participants a strong grasp of basic EDI concepts they can apply to their working environments and their personal lives.
T.R.A.I.N has been made possible by the Government of Canada through the Canadian Heritage Performing Arts Workers Resilience Fund.
Workshops take place November 2022 – March 2023, live and asynchronous, and delivered in English, French, and ASL and are free to join.
Participants are invited to register for as many or few workshops that suit their needs, capacity and interests.