Why bother?! Arts and Advocacy
Kate Cornell is an advocate, a lecturer, and a policy wonk. Kate has a PhD in Communication and Culture with a focus on cultural policy. For five years, Kate was the Co-Chair of the Canadian Arts Coalition and advocated federally for the arts sector. Most recently, Kate was the Interim Director of Public Policy and Advocacy for Imagine Canada. Kate has been published widely and teaches periodically in the arts management programs at Humber College and University of Toronto. Kate is grateful to live near Lake Ontario, on the traditional territory of the Mississaugas of the Credit, the Huron, and the Haudenosaunee Confederacy, with her two kids and husband.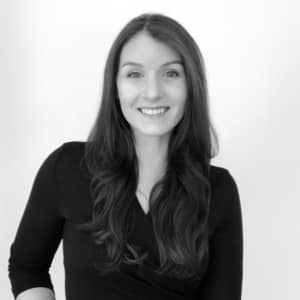 Tara Mazurk, Director of Arts & Culture, PAA Advisory | Conseils
PAA is a public affairs and communications consultancy of over 25 professionals and a supporting cast of dozens of experts across a wide range of sectors. Tara brings 10 years of experience in arts management and cultural policy, with a particular focus on the not-for-profit and charitable sector, network stewardship and coalition-building. Tara's expertise in policy writing, strategic monitoring, and stakeholder engagement helps clients easily understand and navigate the federal government structure, policies and programs. She regularly guest lectures on government relations at universities and colleges to support skills development for creative professionals, and a stronger future for Canadian cultural policy engagement.
Prior to working as a government relations consultant, Tara came from the non-profit arts sector and also helped co-found Mass Culture. She holds a Bachelor of Arts with Honours in Arts Management and Studio Art from the University of Toronto.
Join us for one, two, or all seven training sessions about advocacy and activism. Ever thought about joining that protest, writing a passionate advocacy letter, struggled with funding or regulation, or thought about reaching out to your MP but then said – why bother, it won't make a difference? Together, we will explore how to make a difference by breaking down the advocacy process, empowering your voice in our democracy, and exploring how the government can be a partner for your initiatives. Artist advocates have important stories to tell and things to do. Train up!
T.R.A.I.N was made possible by the Government of Canada through the Canadian Heritage Performing Arts Workers Resilience Fund.
Workshops took place September 2022 – March 2023, live and asynchronous, and delivered in English, French, and ASL and were free to join.