Mass Culture presents MC Minds Podcast, Video and Blog, insightful conversations with individuals in the arts on an array of cultural research topics. These include the current socio-economic status of artists, new revenue models for the arts, arts for social change and so much more.
MC Minds will inspire, educate, question, connect and journey through knowledge on arts and culture research topics across Canada.
Would you like to recommend someone for an interview with MC Minds? Contact Kathryn at kathryn@massculture.ca.
You can find Mass Culture's most recent blog posts below, or visit the main page where all blog pieces are listed here.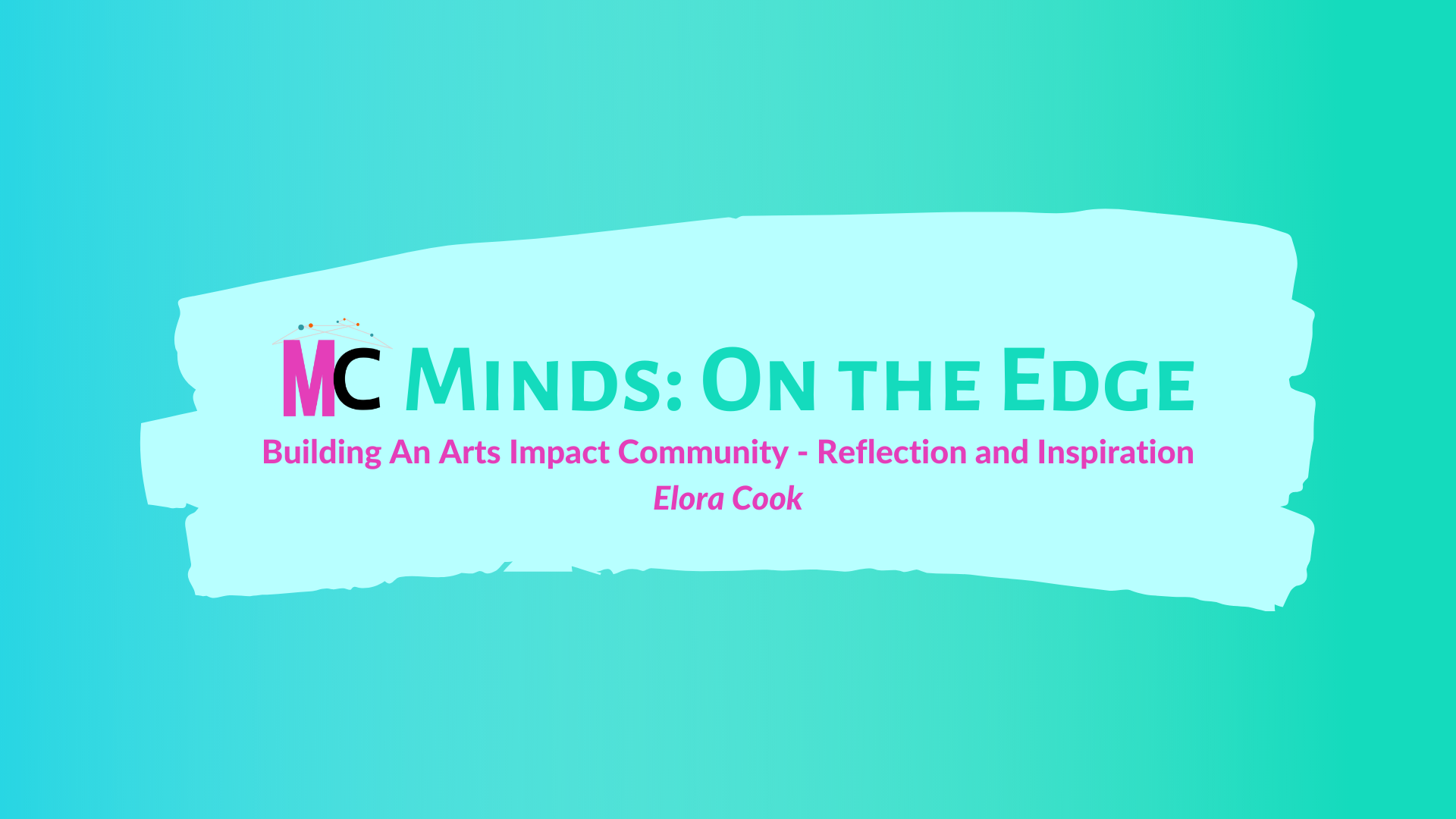 'Building an Arts Impact Community – Reflection and Inspiration' by Elora Cook
'Through the Advocacy Looking Glass: Lessons I learned going from government relations to government employee' by Samantha Fox
Sam Fox shares her experiences and ideas around how to advocate effectively for the arts sector
'The Art of Advocacy: Presence in the Performance of Advocacy Relationships' by Lowell Gasoi
Lowell Gasoi shares experiences that invite us to think about the idea of presence in advocacy work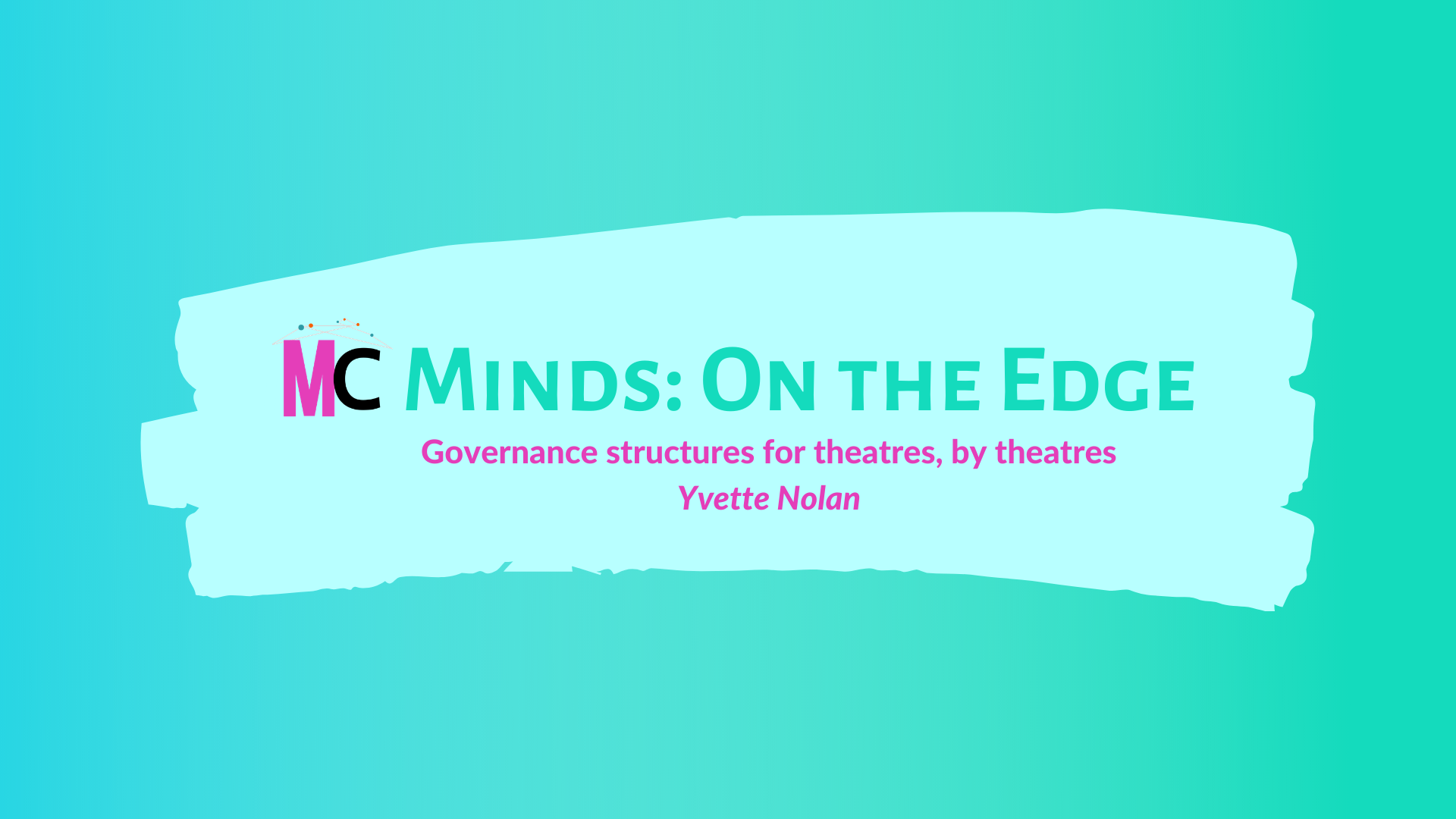 'Governance structures for theatres, by theatres' by Yvette Nolan
Yvette Nolan speaks about her experience of theatre governance structures and what changes she envisions for their future to ensure the continued success of the theatre.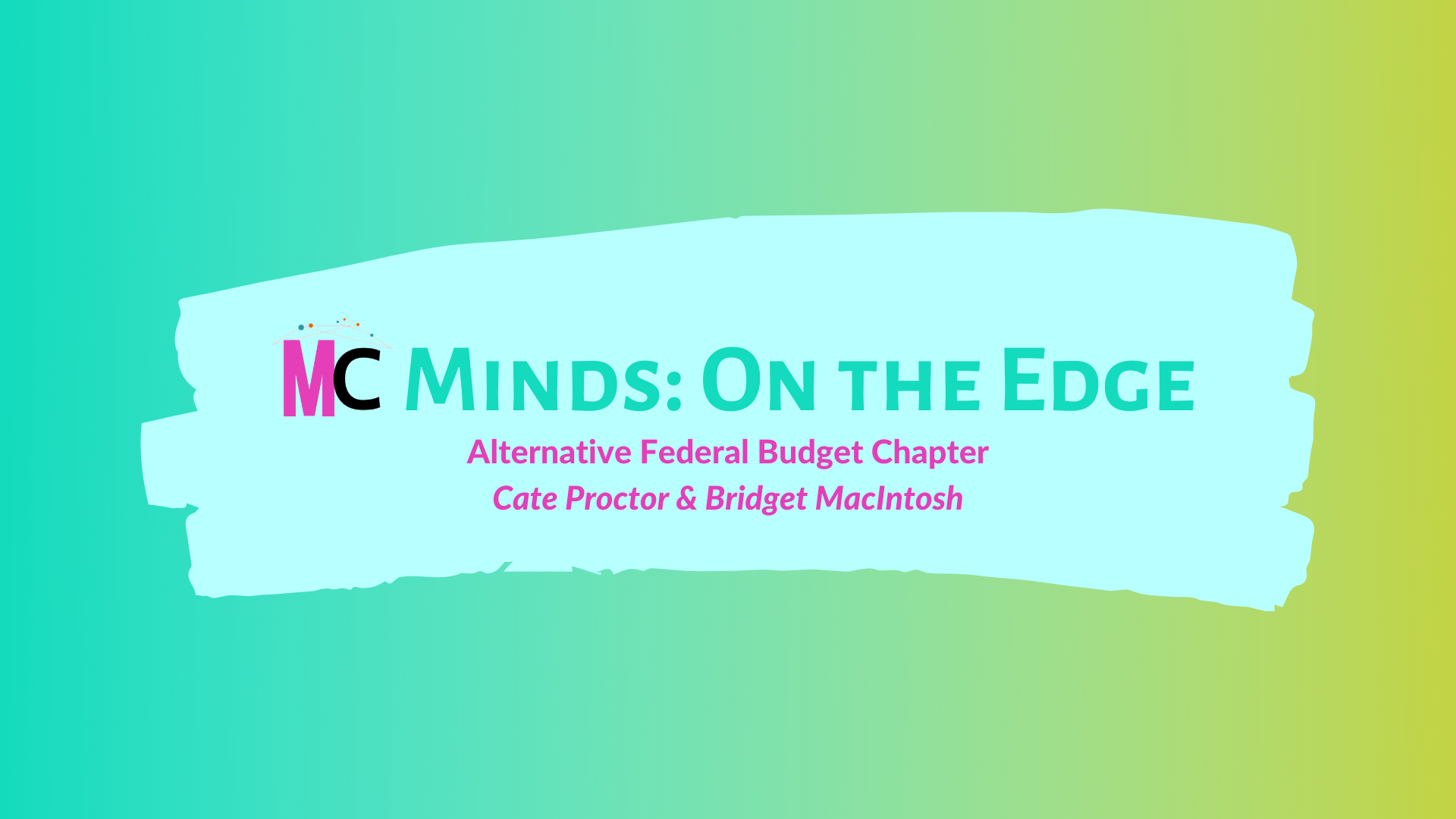 Cate Proctor & Bridget MacIntosh
Alternative Federal Budget Chapter – Arts & Culture by Cate Proctor & Bridget MacIntosh
This article was originally published in July 2020 as Mass Culture's contribution to the Canadian Centre for Policy Alternatives' Alternative Federal Budget Recovery Plan.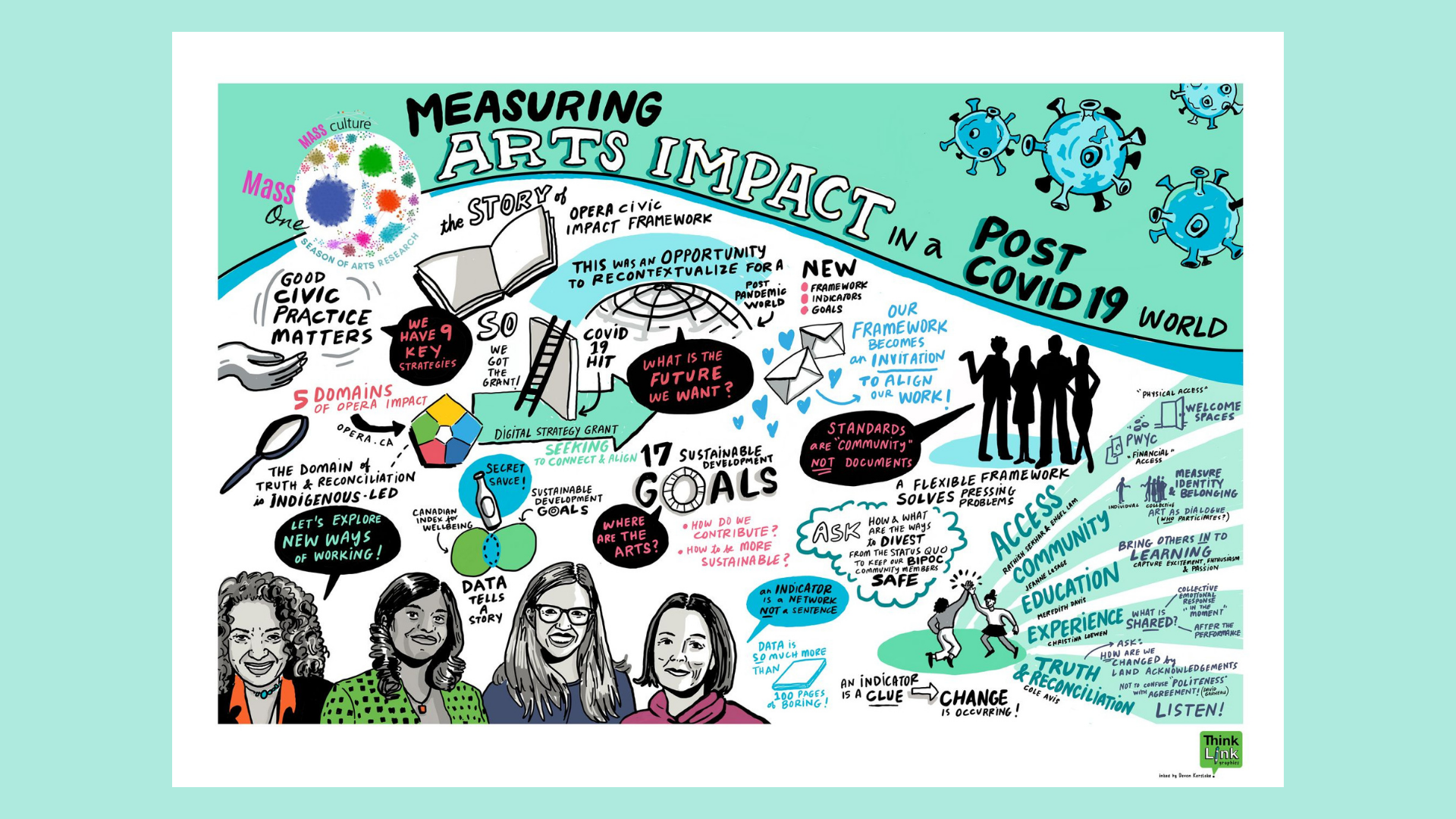 Mass One Study Date: Civic Impact Frameoworks by Julie McIsaac
Exploring Opera.ca's Arts Impact Kernel, and re-contextualizing it to track recovery and resilience.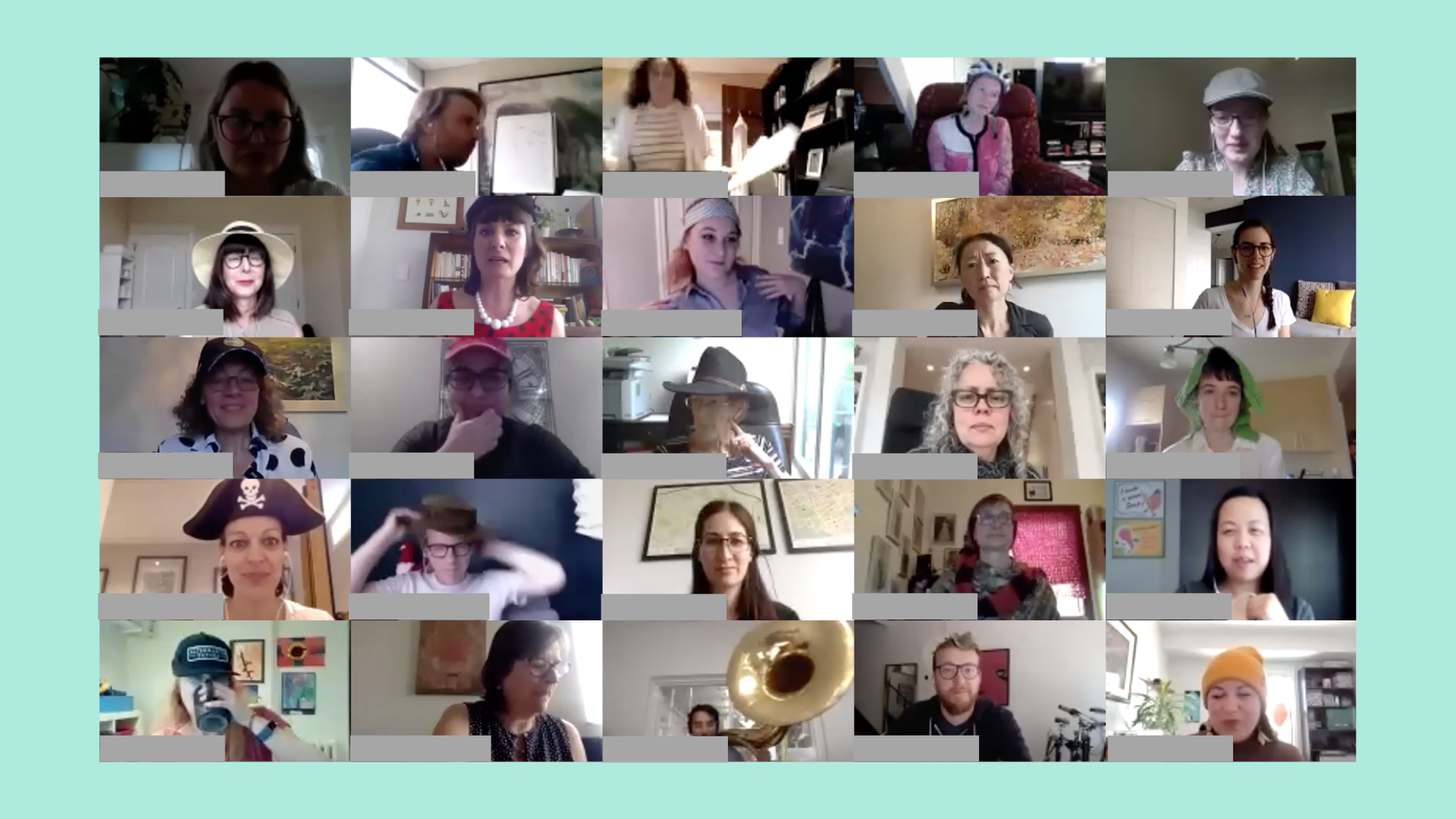 Mass One Study Date: Future of Arts Work by Samantha Staresincic
Looking at the "now" to think about the Future of Arts Work in Canada.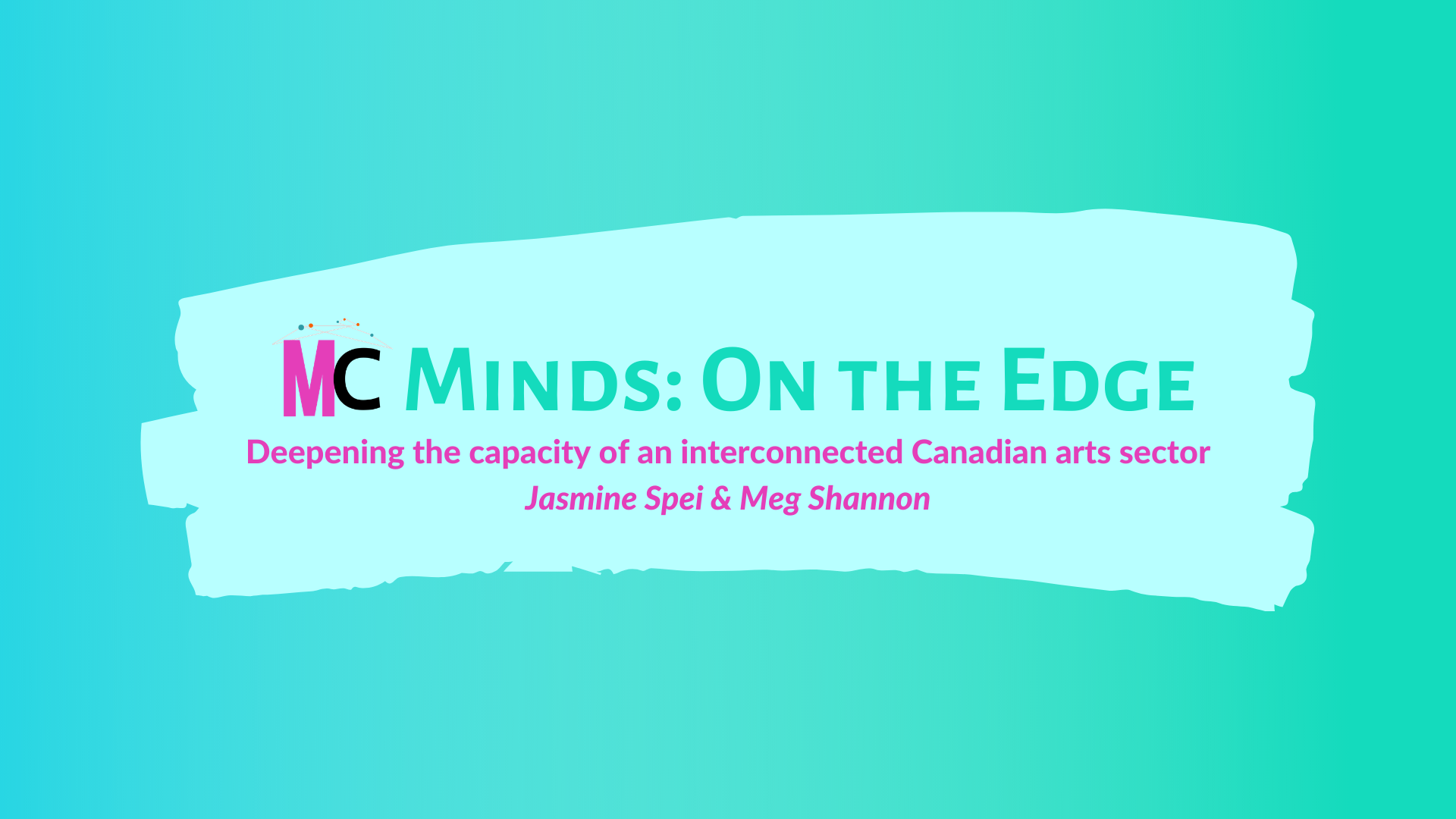 Jasmine Spei & Meg Shannon
Introducing MC Minds: On the Edge by Jasmine Spei & Meg Shannon
As Mass Culture's work expands, we wanted to create a space for us to share our (and your) stories and to tie together the threads of research and practice so that we can create a thriving arts sector in Canada.
Mass Culture's communications, and the materials found on this page, are spearheaded by Mass Culture's Communications Working Group. You can find out more about them on the MC Network page.