Mass Culture presents MC Minds Podcast, Video and Blog, insightful conversations with individuals in the arts on an array of cultural research topics. These include the current socio-economic status of artists, new revenue models for the arts, arts for social change and so much more.
MC Minds will inspire, educate, question, connect and journey through knowledge on arts and culture research topics across Canada.
Would you like to recommend someone for an interview with MC Minds? Contact Kathryn at kathryn@massculture.ca.
You can find Mass Culture's most recent blog posts below, or visit the main page where all blog pieces are listed here.
Perspectives on T.R.A.I.N Bias and Privilege Workshop by Claude Schryer
I have been following the good work of Mass Culture since its inception while I was running the Inter-Arts Office at Canada Council. I was excited to have a virtual arts research organization to complement existing arts structures with a mandate to 'connect the dots' and help us, all of us, understand who we are as an arts community and how to better work together with clear data and cooperative models.
Your voice in policy development: Understanding the pathways in by Tara Mazurk and Colm O'Sullivan, PAA Advisory | Conseils
In Spring 2022, the Research in Residence team met in-person for the first time since the project's inception. Find out more, and read about the next steps.
Ready to start arts advocacy? How to take the first step by Kate Cornell and Tara Mazurk
Democracy shouldn't be a well-kept secret. So let's discover the tools of the trade, the 'insider tips' that make arts advocacy possible, and get started!
Like any undertaking, if we have enough motivation, if we know where to look, and if we can find people to hire or help, we are capable of making advocacy and government relations a key part of the arts manager's toolkit.
Developmental Evaluation and Me by Khiem Hoang
Evaluation scares me
Until recently, I was never too excited about evaluation. I mean come on. No kid grows up saying "I wanna become an evaluator!" (Those words would sound terrifying in a child's voice.) Evaluation always seemed like an afterthought to me. A process that happens after your project—where you sit down, stare at spreadsheets, and attempt to justify what you did.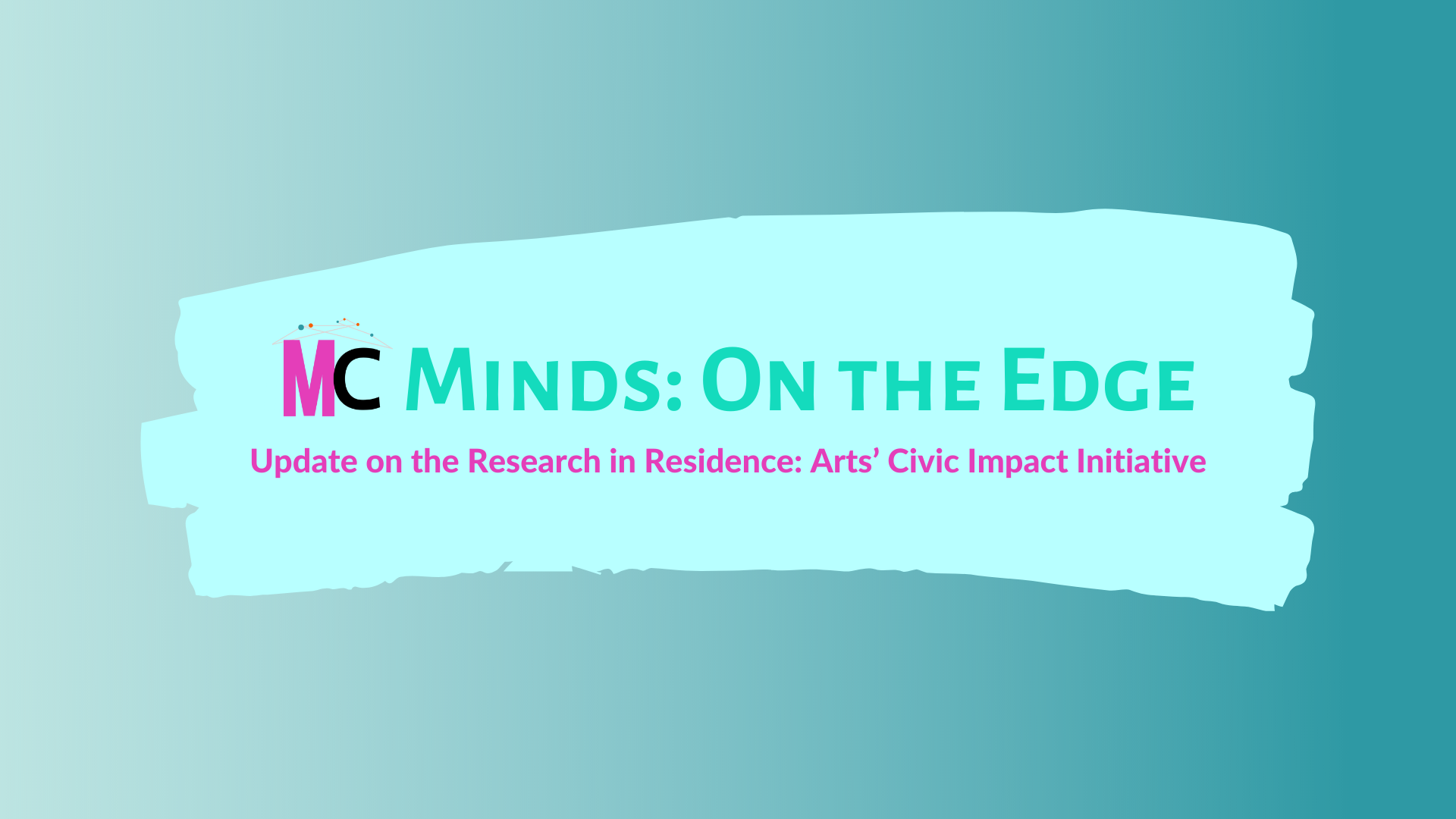 Research in Residence Update
Update on the Research in Residence: Arts' Civic Impact initiative
In Spring 2022, the Research in Residence team met in-person for the first time since the project's inception. Find out more, and read about the next steps.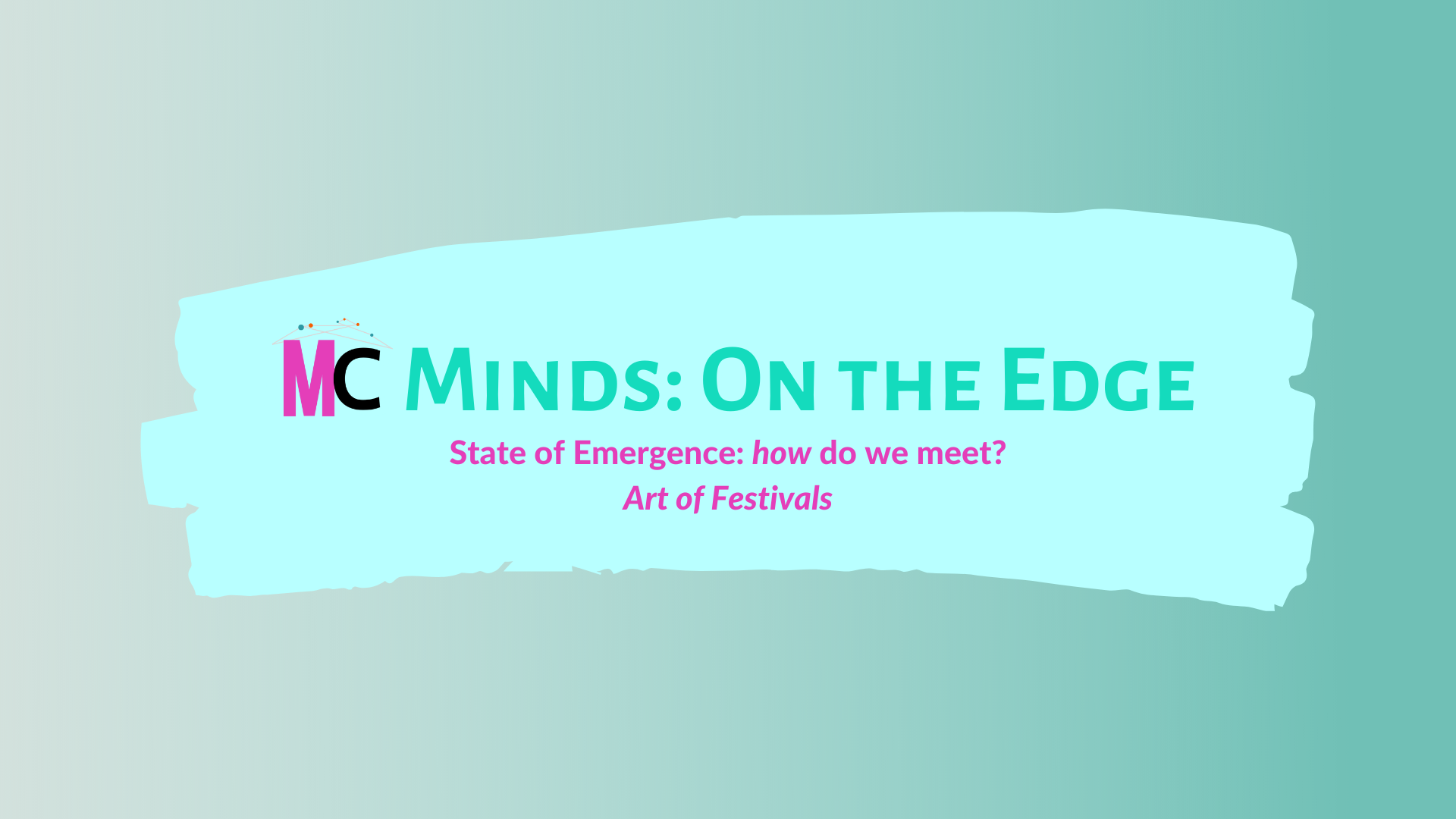 'State of Emergence: HOW do we meet?' by Art of Festivals
When we start, run and end a project; when we learn something new; when we collaborate with others; when we experience personal and professional growth: we are changing ourselves and changing our world.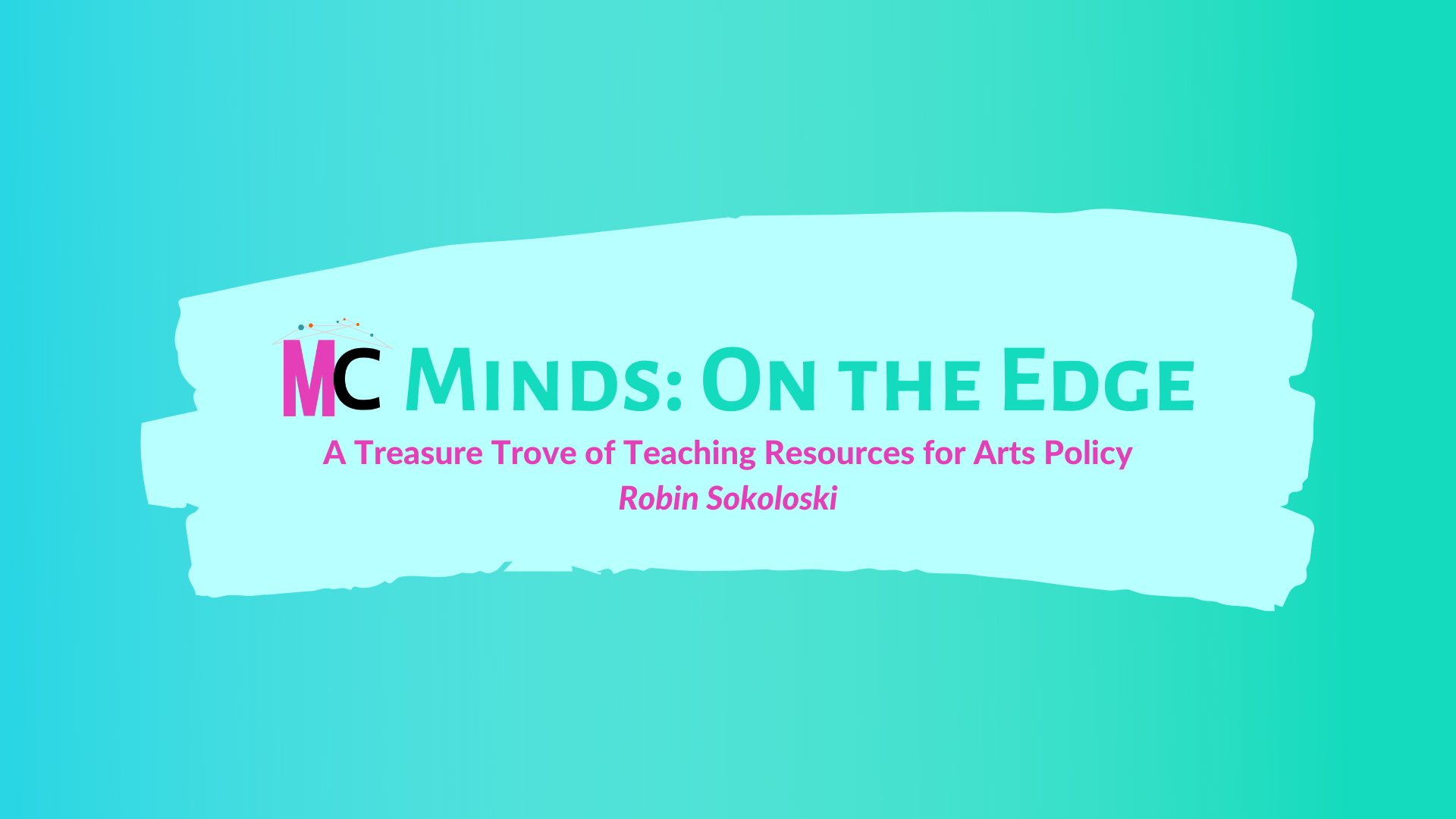 'A Treasure Trove of Teaching Resources for Arts Policy' by Robin Sokoloski
In the Fall term of 2021, Director of Mass Culture Robin Sokoloski co-taught a course alongside Janis Monture for Centennial College's Arts Management program. In this blog, Robin shares the resources she used to teach the course.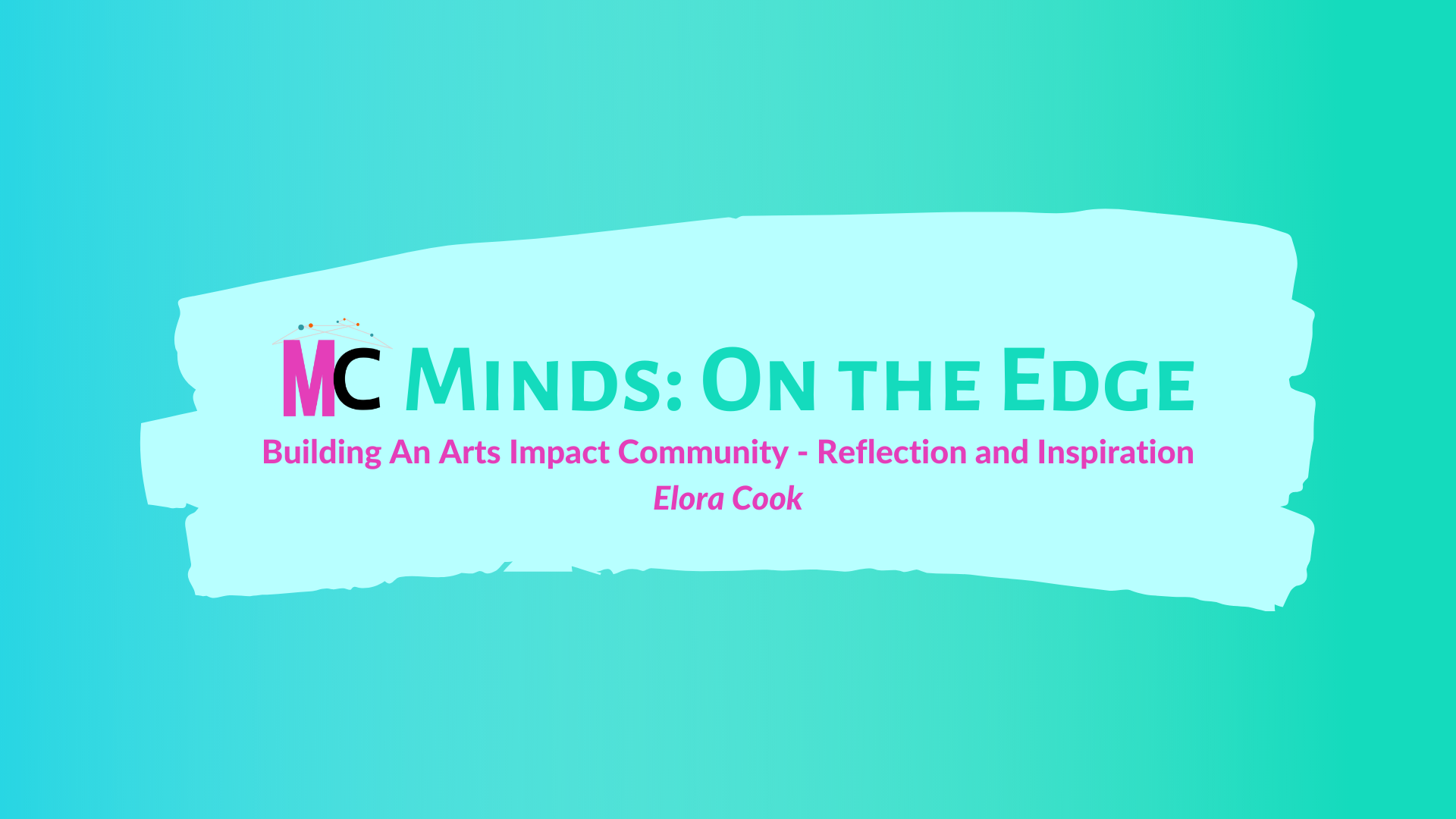 'Building an Arts Impact Community – Reflection and Inspiration' by Elora Cook
'Through the Advocacy Looking Glass: Lessons I learned going from government relations to government employee' by Samantha Fox
Sam Fox shares her experiences and ideas around how to advocate effectively for the arts sector
'The Art of Advocacy: Presence in the Performance of Advocacy Relationships' by Lowell Gasoi
Lowell Gasoi shares experiences that invite us to think about the idea of presence in advocacy work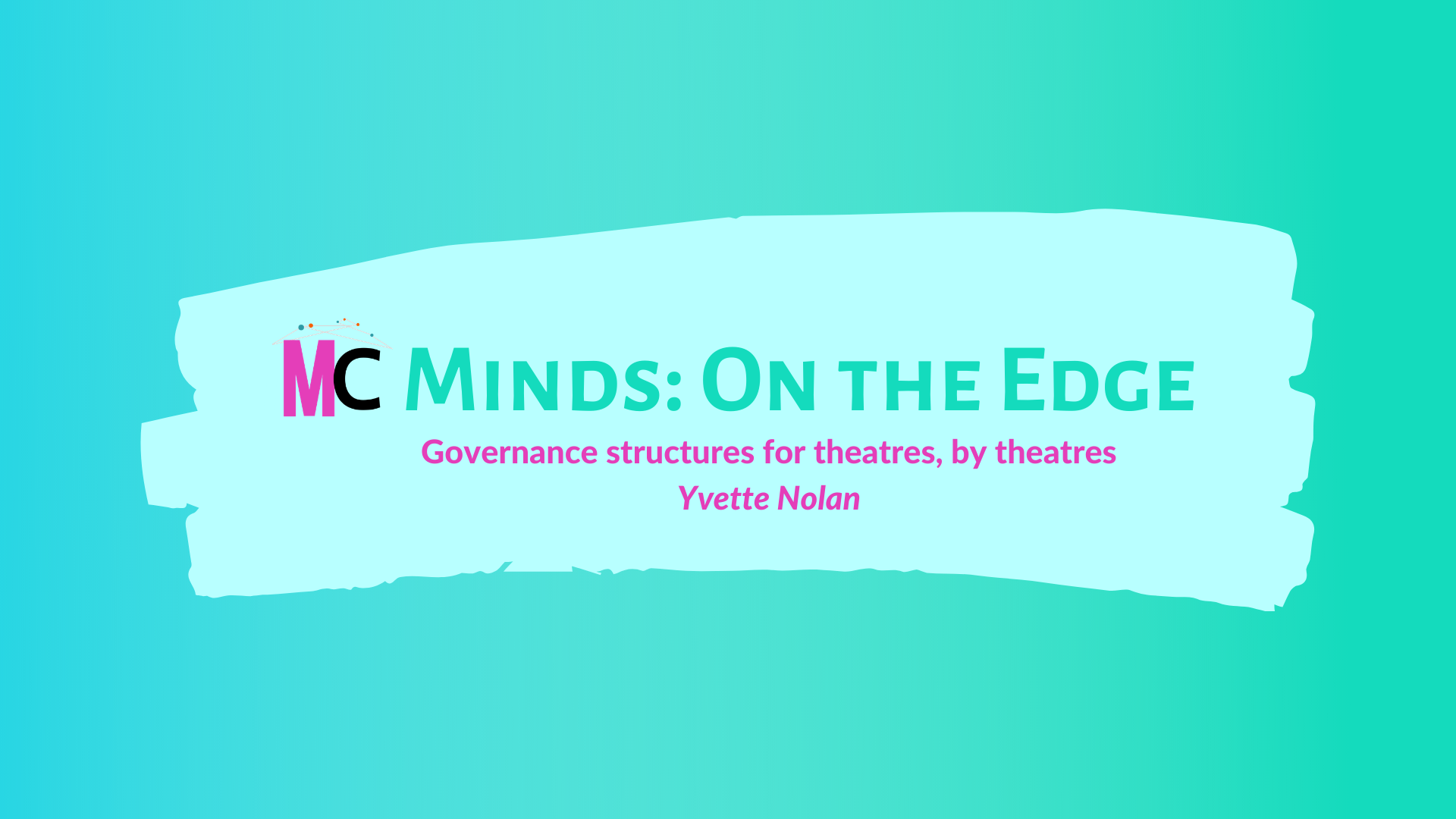 'Governance structures for theatres, by theatres' by Yvette Nolan
Yvette Nolan speaks about her experience of theatre governance structures and what changes she envisions for their future to ensure the continued success of the theatre.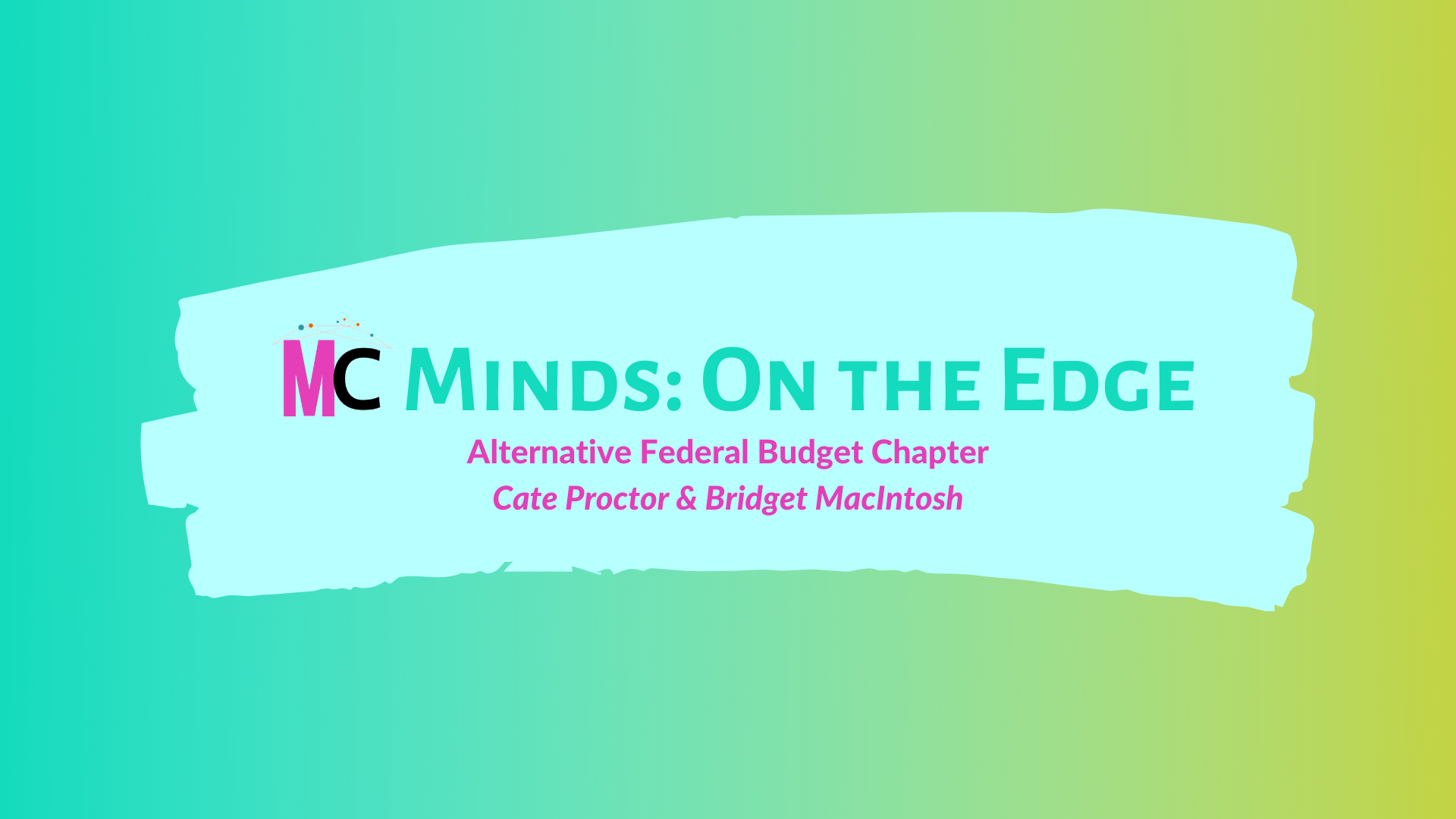 Cate Proctor & Bridget MacIntosh
Alternative Federal Budget Chapter – Arts & Culture by Cate Proctor & Bridget MacIntosh
This article was originally published in July 2020 as Mass Culture's contribution to the Canadian Centre for Policy Alternatives' Alternative Federal Budget Recovery Plan.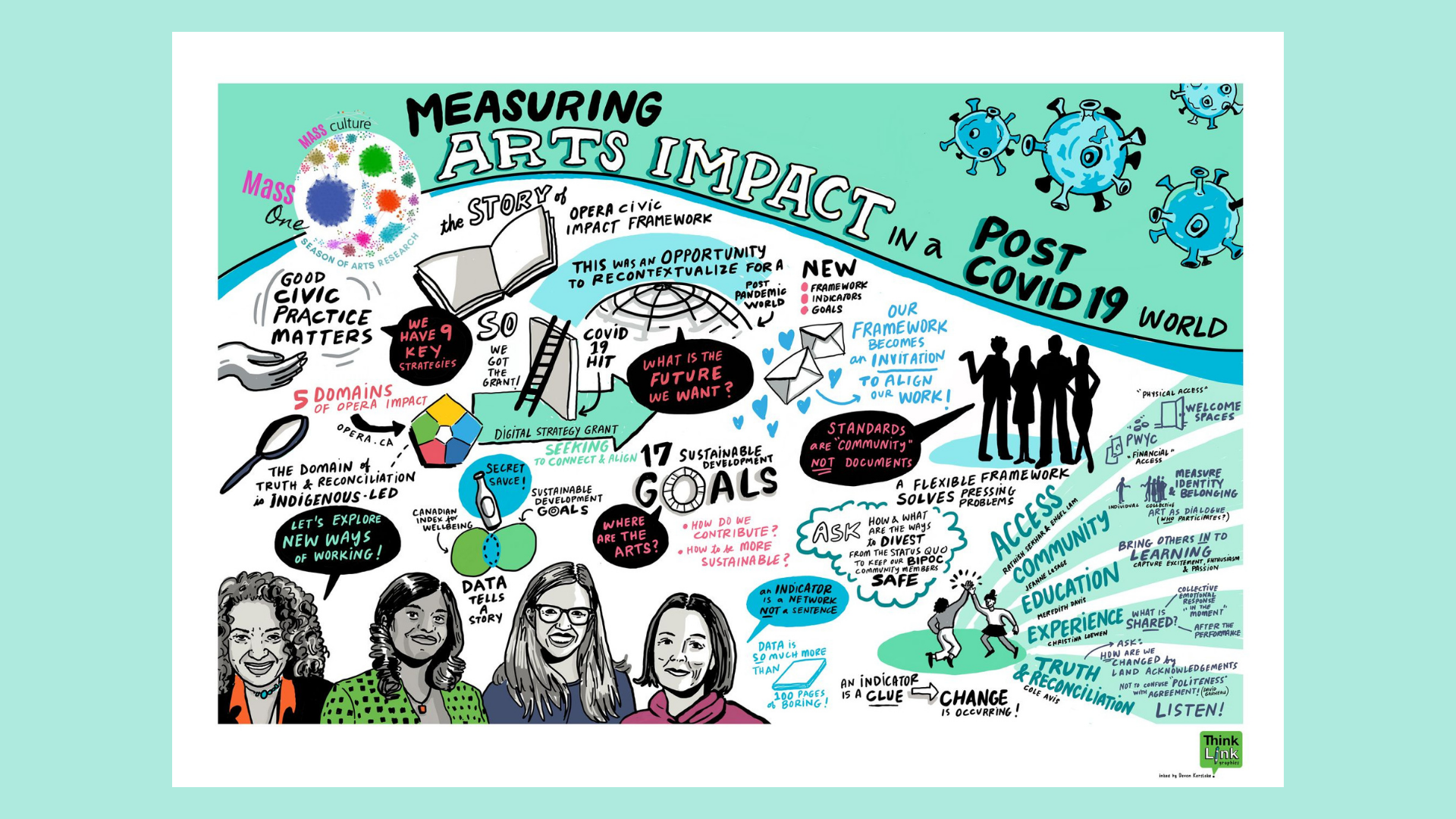 Mass One Study Date: Civic Impact Frameoworks by Julie McIsaac
Exploring Opera.ca's Arts Impact Kernel, and re-contextualizing it to track recovery and resilience.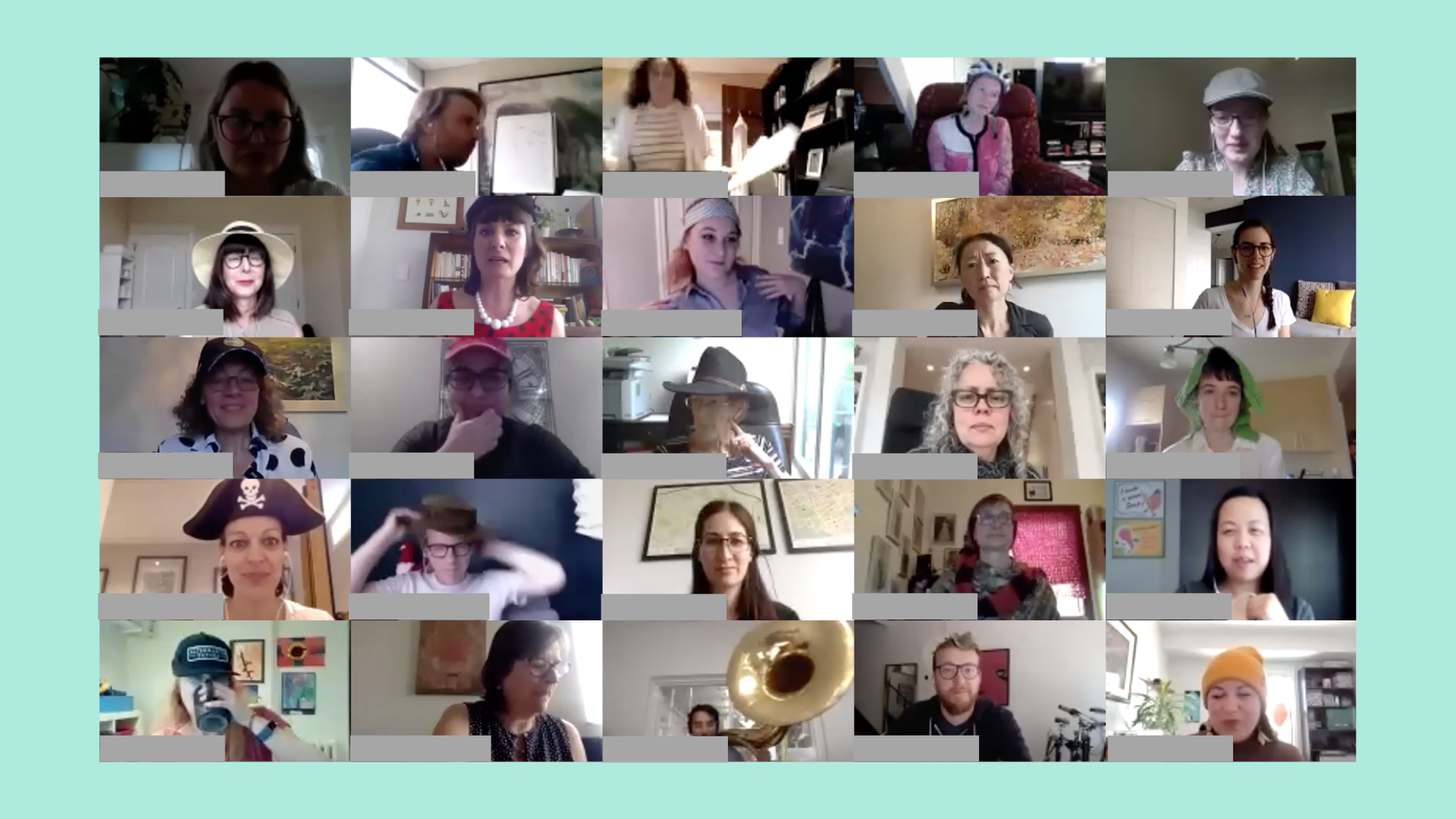 Mass One Study Date: Future of Arts Work by Samantha Staresincic
Looking at the "now" to think about the Future of Arts Work in Canada.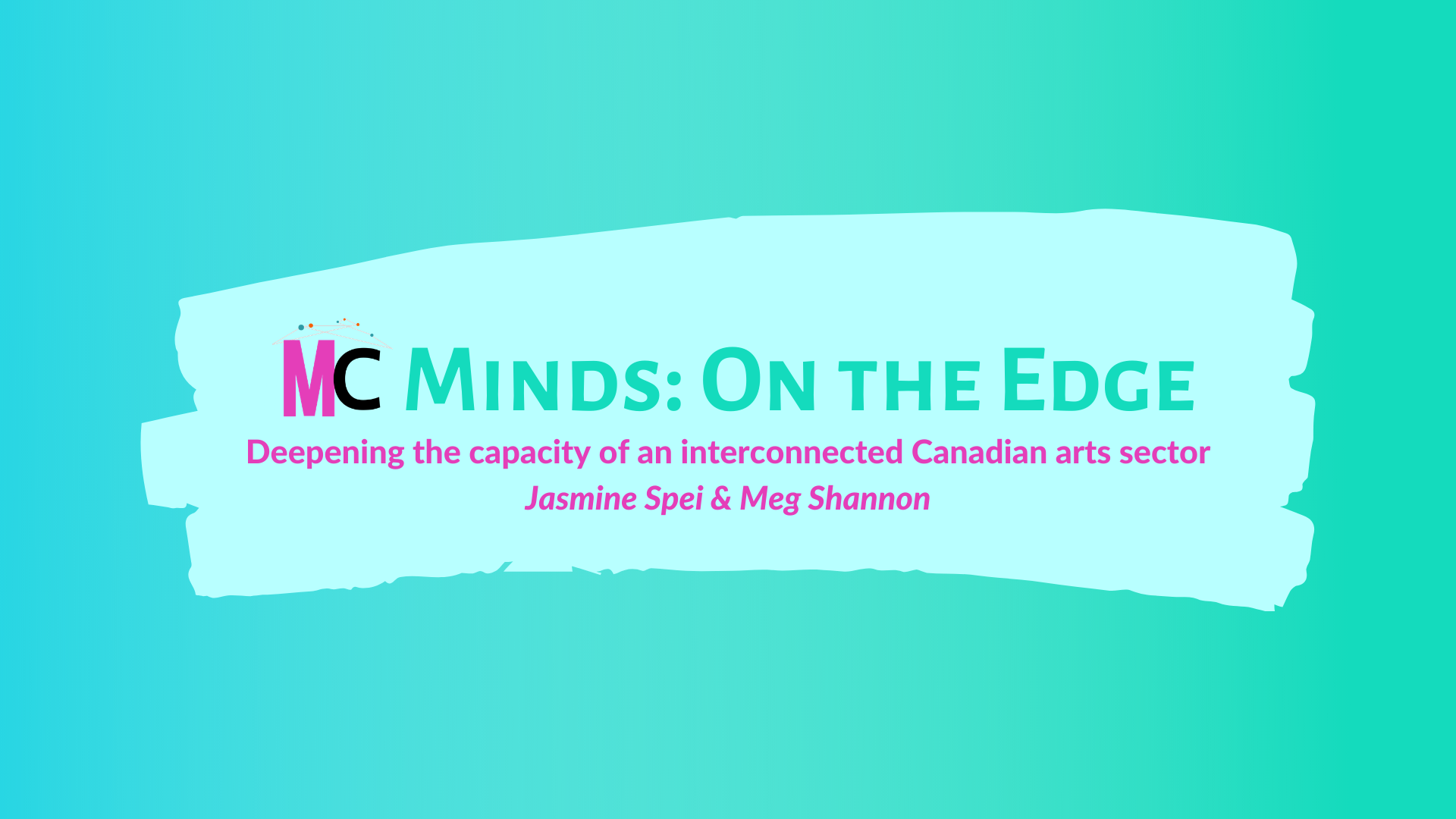 Jasmine Spei & Meg Shannon
Introducing MC Minds: On the Edge by Jasmine Spei & Meg Shannon
As Mass Culture's work expands, we wanted to create a space for us to share our (and your) stories and to tie together the threads of research and practice so that we can create a thriving arts sector in Canada.
MC Minds Podcast, hosted by Mindy Doherty Griffiths, partners with Stephen Hurley and voicEd.
Listen to the podcasts embedded below now.
Mass Culture's communications, and the materials found on this page, are spearheaded by Mass Culture's Communications Working Group. You can find out more about them on the MC Network page.