Mass Culture is an arts support organization that strives to harness the power of research to learn and generate new insights, enabling the arts community to be strategic, focused and adaptive.
Mass Culture's First Postdoctoral Researcher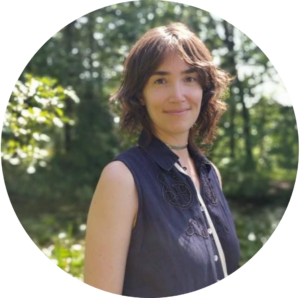 Mass Culture/Mobilisation culturelle is excited to announce that Laurence D. Dubuc will be its first in-house Mitacs Postdoctoral Fellow. Through a partnership with Dr. Mary Elizabeth Luka at the University of Toronto, Dubuc will be working with Mass Culture to explore and document community-based participatory research strategies for combining creativity with sustainability in the arts and beyond. The projects, programs and initiatives Dubuc will be working on documenting are:
Datathon program + updating Artifex, Sector-Source Arts Research Repository
Research in Residence: Arts' Civic Impact's Knowledge Mobilization process
ASOs: Positioning a Future Forward process
Data Narratives for the Arts (DNA)… More information about this exciting project coming soon!
Dubuc's focus may shift over the coming months, as Mass Culture's work evolves.
In the past years, MC has led and hosted several community-engaged activities that contributed to building a cohesive and resilient arts community across Canada. This project will benefit MC's Research Engagement Strategy by further assessing the impact of its participative strategies and highlighting their strengths and limitations. As the arts community is currently engaged in its post-pandemic regeneration phase, looking at information management processes is crucial from an ethical and social innovation standpoint.
Arts Service Organizations: Positioning a Future Forward
Arts Service Organizations
Positioning a Future Forward
It is time to bring the ASO community together to investigate the challenges our sector faces, and to advance our ideas for addressing such challenges.
Please see our submitted challenges/ideas here: 
Organismes de services en arts
Se positionner pour l'avenir
Il est temps de mobiliser la communauté des OSA pour examiner les enjeux auxquels notre secteur est confronté, et pour faire progresser nos idées afin de faire face à ces enjeux. 
Pour consulter nos enjeux/idées soumises :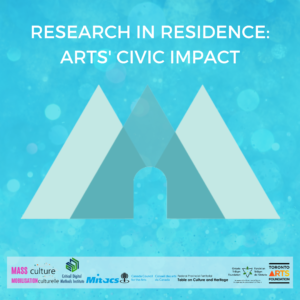 Mass Culture will be releasing evaluation reports for the Research in Residence: Arts' Civic Impact project in late 2022.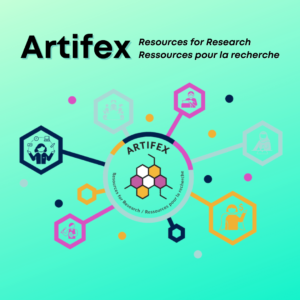 Building an Arts Impact Community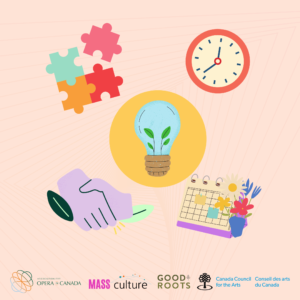 During the March 2022 datathon, 40+ resources were collected to support Phase 3 of this partnership.
Mass Culture's Research Agenda
As determined through conversations with the sector
Mass Culture's Research Priorities are: 
• Framing Arts Impact by conveying the value of the arts in society; 
• To create a Community of Practice for arts research; 
• To conduct Research About the Arts Sector, allowing us to get to know ourselves better.
Mass Culture honours and acknowledges the territories upon which our offices reside, the traditional land of the Huron-Wendat, the nations of the Haudenosaunee Confederacy, the Métis, and the Anishinabek, including the Mississaugas of the New Credit Nation. We recognize and respect all recorded and unrecorded Nations who cared for this land of Tkaronto, meaning "Where the Trees Meet the Water." We honour the Dish With One Spoon treaty and our responsibility to peaceably share and care for the resources around the Great Lakes. Mass Culture is grateful for the opportunity to nurture the world of the arts and connect cultures and communities across this land, which is the home to many Indigenous peoples from across Turtle Island. We hope to breathe life into our obligations to those communities and treaties.
If you're not sure of the history of the land on which you live and work, you can check out whose.land/en/ and native-land.ca/.
Mass Culture recognizes that accessibility is a dynamic process. If you found any part of this website to be inaccessible to you, please email
info@massculture.ca
.