Mass Culture is an arts support organization that strives to harness the power of research to learn and generate new insights, enabling the arts community to be strategic, focused and adaptive.
This video was made by Sariena Luy, alumni of the ArtWorksTO program
The Call for Interest for the Research in Residence: Arts' Civic Impact initiative is now live! Click below to find out how you can put your arts organization or festival's name forward for consideration.  
To find out more about the Research in Residence: Arts' Civic Impact initiative, click below. 
L'appel à candidatures pour la Recherche en résidence : Répercussions civiques des arts est maintenant en ligne ! Cliquez ci-dessous pour savoir comment soumettre le nom de votre organisation artistique ou de votre festival à l'examen. 
Pour en savoir plus sur l'initiative Recherche en résidence : Répercussions civiques des arts, cliquez ci-dessous. 
Arts for Mental Health Resources

Mass Culture in partnership with Mississauga Arts Council  hosted the Arts for Mental Health Conference on October 6. Stay tuned for post-conference materials on artscare.ca.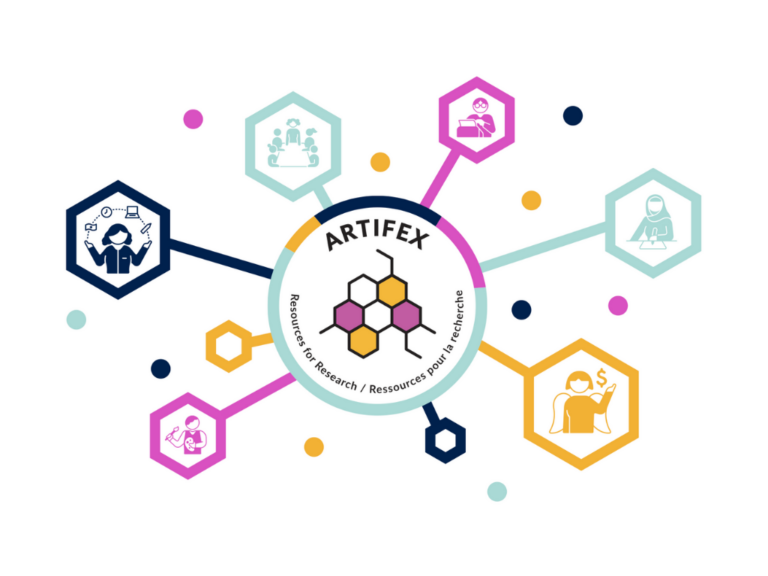 For the past few years, Mass Culture has been collaborating with Creative Hubs and Networks Database (CHND) at University of Toronto Scarborough (UTSC) with support from the UTSC Critical Digital Methods Institute (CDMI) to create Artifex, a repository of arts and culture resources. Any resources submitted during the Datathon September 7-9th will be found here. 

Find out more about Artifex by reading our full Press Release here and check out Artifex itself here.
Mass Culture's Research Priorities
As determined through conversations with the sector
Mass Culture's Research Priorities are: 
• Framing Arts Impact by conveying the value of the arts in society; 
• To create a Community of Practice for arts research; 
• To conduct Research About the Arts Sector, allowing us to get to know ourselves better.
Mass Culture honours and acknowledges the territories upon which our offices reside, the traditional land of the Huron-Wendat, the nations of the Haudenosaunee Confederacy, the Métis, and the Anishinabek, including the Mississaugas of the New Credit Nation. We recognize and respect all recorded and unrecorded Nations who cared for this land of Tkaronto, meaning "Where the Trees Meet the Water." We honour the Dish With One Spoon treaty and our responsibility to peaceably share and care for the resources around the Great Lakes. Mass Culture is grateful for the opportunity to nurture the world of the arts and connect cultures and communities across this land, which is the home to many Indigenous peoples from across Turtle Island. We hope to breathe life into our obligations to those communities and treaties.
Mass Culture recognizes that accessibility is a dynamic process. If you found any part of this website to be inaccessible to you, please email
info@massculture.ca
.