Collecting the Oral Histories of Arts Service Organizations
Mass Culture is working to enhance the research done with Dr. Miranda Campbell at Ryerson University on Arts Service Organizations (ASOs) by collaborating with ASOs to collect their oral histories. Mass Culture is working with students from Humber College's Arts Administration and Cultural Management program to uncover the stories that make up the history of the arts sector through the eyes of ASO leaders. Our hope is that this will further enrich the existing research on ASOs, as well as ensure the voices of the sector are heard and preserved.
Read the press release here.
In conversation with Kadon Douglas
In Conversation with Susan Xianshu Huang
Montréal Chinese Culture and Art Foundation
In conversation with France Trepanier and Chris Creighton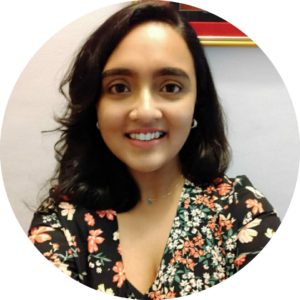 Indu Adiyat was born in Kerala, India and brought up in Doha, Qatar. She received her Masters Degree in History from University of Hyderabad and just graduated from Humber College's Arts Administration and Cultural Management program. She worked as a curatorial intern at Lakeshore Grounds Interpretive Centre and has volunteered with Harbourfront Centre for their Kuumba Festival in 2020.  Indu is interested in advocacy and equity work with relation to race and gender. She looks forward to working in curation roles in Visual Arts as well as Museum and Heritage sector. In her free time, she relaxes by baking and creating new recipes.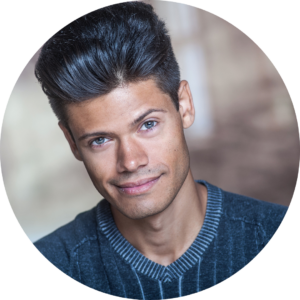 Nathaniel Hanula-James (he/him) is a queer, mixed-race, settler artist. He holds a B.A. in drama studies from McGill University, and a certificate in acting from the National Theatre School of Canada. Recent performance credits include The First Day Project (Talk is Free Theatre), Tiny Treasures (Manitoba Theatre for Young People), and A (Musical) Midsummer Night's Dream (Driftwood Theatre). As a creator, his object theatre piece Untitled Flamingo Play was featured as part of the Centaur Theatre's 2019 Queer Reading Series, and he has received Canada Council support to develop the work further. In 2021 he participated in Fixt Point Arts and Media's Empathy Squad training program in audio content creation and design, and he will begin an artistic residency with Talk is Free Theatre in April 2021. As a producer, Nathaniel is weeks away from completing Humber College's Arts Administration and Cultural Policy Program, as well as a producing placement with Nightswimming Theatre. He is also part of the Paprika Festival's 20/21 cohort of Festival Creative Producers and Administrators.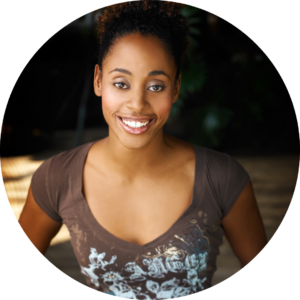 Kafi Pierre was born in Toronto, Canada and is a graduate of the Claude Watson Arts Program ('97) and The Alvin Ailey American Dance Center (2001)
Ms Pierre's career in theater has spanned over 20 years, some of her theater credits include; "The Lion King", "Bombay Dreams", Cirque Du Soleil's "Delirium" and "Dralion", "America's Got Talent" and "Fela! The Musical".  Her film and television credits include; State Like Sleep (Dir Meredith Danluck), A Witches Ball (Dir. Justin G. Dyck), Good Morning America, CBC, Macy's Day Parade, Sony Pictures, MTV, BET, Nickelodeon, ABC and NBC.
In 2015 she accepted the position of Artistic Coordinator for the "The Han Show" in Wuhan, China.  Where she worked alongside famed director Franco Dragone to restage and choreograph the world-class production.
In 2017 Kafi was hired as the associate choreographer for critically acclaimed Paramount Theatre's Jesus Christ Superstar in Chicago. In 2018 she joined Cirque Du Soleil production team as Associate Artistic Director.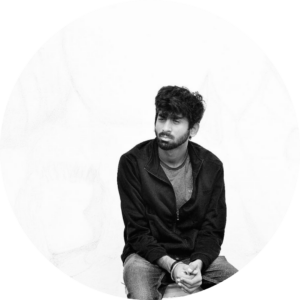 A recent graduate of the Television Writing and Producing program and the Arts Administration program at Humber College, Ashutosh Sharma has always been passionate about storytelling. Ashutosh has a wide range of experience in the media industry in India, including two years working in advertising and public relations at Edelman and Ogilvy & Mather.  Ashutosh is currently the Programming and Events Coordinator at BIPOC TV & Film. Ashutosh believes in advocacy for Equity in all fields and aims to do his part to bridge the gap through his storytelling. He aspires to create original meaningful content for the screen someday.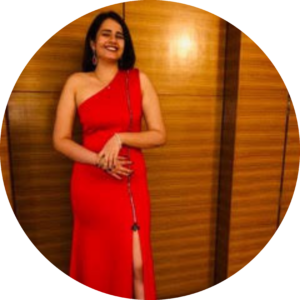 Naomi Stokes is an international student from the Arts Administration and Culture Management program at Humber College, who was born and brought up in Mumbai, India where she went on to get her Bachelors in Arts degree in Psychology and Anthropology from St. Xavier's College, Mumbai. She has a background in Theatre and she has worked at the National Centre for the Performing Arts in the stage manager and production manager capacity. She has experience in client servicing as she is currently working as a box office associate for Starvox Entertainment in Canada and as has worked as a project coordinator and administrator for Mass Culture, an arts and culture think tank. Her interests include, photography and videography, music and research. She is also, currently part of the Festival Producers and Administers program with Paprika Theatre Festival. Along with her cohort-mates, Naomi was part of a research project in collaboration with Mass Culture that seeked to have conversations with IBPOC leaders that lead IBPOC Art Service Organisations, and bring forward their stories about their impact and contributions to the arts called Woven Histories – IBPOC edition.  Her upcoming projects include, co-authoring a chapter for the Alternate Federal Budget under the mentorship of Ben Dick, and a visual video series in collaboration with Lakeshore Grounds Interpretive Centre which is to be released in early June.