Contracts are Only Words! Empowering you to navigate the business of art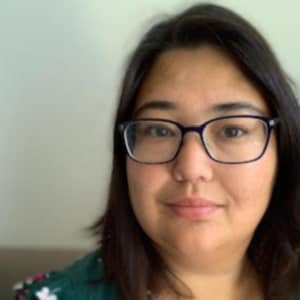 Jasmine Spei is a mixed raced first generation Canadian with dual citizenship (amongst other things) and a recovering lawyer. She has spent over 15 years in the cultural industries working in policy development, administration, labour relations and professional development. She holds a B.A. in History and Drama and Theatre from McGill University and an LL.B. / J.D. from Queen's University and was called to the Bar in the Province of Ontario. Her time practicing law was brief and uninspiring, and she soon shifted to using her education and skill set to work for and with artists and arts workers. She started off in the performing arts industry working in policy for the Professional Association of Canadian Theatres (PACT), focusing on the Theatre for Young Audiences sector. She then began her training and work in labour relations with the Writers Guild of Canada (WGC), where she became the Manager of Agreement Administration before moving back to PACT and the performing arts to continue her work in labour relations. Since 2016, Jasmine has worked as freelance consultant, and in 2019 she completed mediation training with Stitt Feld Handy Group. She has built contract literacy and negotiation training workshops specifically tailored to independent artists and arts workers and continues to bring her ability to demystify dense legal language and her training in mediation directly to cultural workers through interactive education and dispute resolution services. Most recently she worked with #aftermetoo to develop and facilitate webinars for arts organizations workers on how to deal with workplace sexual harassment. Her freelance work has also lead her to policy work and training in copyright legislation, workplace policy and procedures, and, since early 2022, being the Interim Administrator for the Koffler Centre for the Arts. Jasmine is also a board member of Outside the March Theatre Company in Toronto. 
This learning stream will teach participants the fundamentals of skills such as contract literacy, negotiation techniques, protecting your intellectual property, and conflict resolution within the context of the unique circumstances where creation and business meet. Participants will have the opportunity to gain confidence in drafting, vetting, negotiating and problem solving no matter what the situation. These skills will be built from a foundation that acknowledges that relationship preservation is a key goal and that resources are limited in the cultural sector. A little bit of knowledge can go a long way to empower artists and arts workers to embrace the business of art as much as they embrace the creation of it.
Watch asynchronous session on 'Decoding what intellectual property means and what you need to know' here. 
Some definitions of terms that Jasmine demystified throughout the workshops.
T.R.A.I.N was made possible by the Government of Canada through the Canadian Heritage Performing Arts Workers Resilience Fund.
Workshops took place September 2022 – March 2023, live and asynchronous, and delivered in English, French, and ASL and were free to join.