Building an Arts Impact Community
Interested in learning more about how to incorporate evaluation into your work? Take part in this free 4-part evaluation training series.
Save your Spot NOW – Space is limited! The link to register for the program is shared below.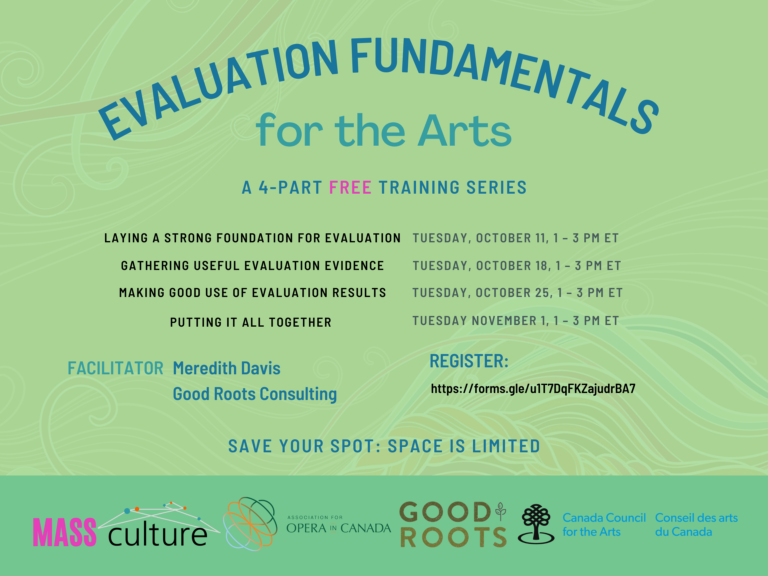 Phase 3: Datathon, Play-Go-Round & Learning Series
Play-Go-Round: What is a Good Civic Practice?
Mass Culture in collaboration with the Association for Opera in Canada and Good Roots Consulting is hosted a Play-Go-Round event where three speakers – an academic, an artist, and an arts practitioner – delved deeply into what works, and what practices need to be undone by the arts sector in order to be "good" civic engagers.
As a lead-up to the main event, King Kxndi, Rebecca Hass, and Dr. Sarah Bay-Cheng each developed a Thought Piece focusing on what constitutes "good" civic practice and how we can better assess the arts' civic impact.
These thought pieces, created by the event's content experts, provide insights into their areas of expertise within the realm of civic practice in the arts. 
Artist. Political Scientist. Activist. 
Art is in the story. Like…what led you to make this.
I'm low key obsessed with hunter gatherer cultures. 
Our Ancestors. 
They too were making Art. 
There were no funders, private galleries, or elite auctions. 
They were leaving their print. 
Saying I too was here. I felt too. I expressed too.
Telling their story. 
Controlling their narrative. 
So that King Kxndi 80,000 years later would understand them a likkle bit more. 

Art is a time stamp. 
Of who, what, where, when, why. 
It's like a scream,or tears. a punch. a laughing fit. a scar. a fart. 
Feelings that had to come out. 
Art is an emotion, a feeling, an experience, an expression externalized. 
It's internal, externalized. 

So how do we measure that? 
What are we measuring? 
Most of all…why are we measuring?

Art is like beauty. Well, it is beauty. 
Actually, it's more than beauty. A lot more than beauty. 
And that's the issue. 
Humans started measuring beauty and now we have a standard. 
The same happened to Art. 
A standard of Art that mostly revolves around beauty instead of emotional power exists now. 
And all this has me, an Artist pressed. 

Westernization, colonization made Art basic. 
Let's make Art deep again. 
We know that the standard of beauty is impossible to achieve because beauty is in the eye of the beholder. 
Meaning, we're a lot more than looks. We're whole humans behind the looks. 
Like beauty, what we know as the standard for Art is impossible to achieve bc Art/beauty/ emotional power is in the eye of the beholder. 
Again, meaning the Art is a lot more than the look/image in front of you. 
There's a whole person behind the Art. 
If it is our experiences, our identities, who we are…our whole selves that shapes how we perceive the world,
then it is those same things that shape how we see Art. 
To place a value on this is kinda fucked up. 
Low key impossible.

However, in a capitalist society. 
This makes sense. Nonsense makes sense. 
Harm, especially self harm makes sense in the supremacist world we live in. 
Things are measured in good/bad & makes money/does not make money.
The end. 

Humans love to classify things … especially as good or bad. 
Even to their own detriment.
Example… Emotions.
We now have good emotions and bad emotions. 
When truly there are no bad emotions. 
Emotions just are. 
…Like Art. 
There is no bad Art. 
Art just is. 

And we have forgotten/are forgetting how to let Art Be. 
Because we don't know how to Be. 
Western values don't let anyone/anything Be. 
So how could Art Be?

Now, present day… because Art has a standard of measurement, it has become classist/elitist. 
Only certain Artists/Art make it to being seen. 
And only certain people get to see/buy what is considered good Art. 

What if we created a world where everyone/ anyone is an Artist. 
A world that recognizes Art is as innate as breathing. 
Then made sure that those that wanted their Art to be seen would be supported to go as far as the Creator wanted it to. 

Not everyone wants their Art to be seen. 
Not everyone wants to be a gallery Artist. 
Not everyone wants to be Basquiat.
But we should make sure that everyone is an Artist.

That everyone learns and uses this tool of expression. 
That everyone has access to this tool of expression. 
That everyone is Free to express. 

By taking away the standards and elitism. 
Art can Be for everyone. 
Art can Be anywhere. 
Art can Be everywhere. 

It could be normalizing graffiti on kitchen walls, murals on government buildings, street Art in school hallways. 
Reimagined colonial structures, more home made fashion, variety of style, funky store fronts, less corporate dundas/times square and more local Art, vibrant streets,kindergarten spoken word to edgy sounds in parks/public spaces. 
These are 0.0000000008% of the possibilities of where Art could go when it goes to the people. 
When it is not "measured"
When it is Free. 

I'd Love to see Art set Free.
freed from colonial/western chains.
I'd Love to see Art decolonized. 
By taking away the standard of Art, the classism/elitism imposed on Art is lifted. 
And..
Art becomes for/by everyone. 
Art becomes for/by Anyone. 
As it should be. 

Free Art means Anyone can express themselves as they choose and have it seen by as many or as few people as they wish. 
That their Art can be seen by the whole world if they so want. 
Art is creation and no man can/should stop and or hinder it. 
On God, only the Creator determines the path/destiny of the Created. 
I had to google the definition of Freedom. 
Wild. 
Freedom: the power or right to act, speak, or think as one wants without hindrance or restraint.
Art has the power to act, speak or make us think as it wants. 
The hindrance comes from gatekeepers that decide what Art gets to act, speak or make us think. They determine the venue, the audience and the accessibility. 
Lol. So weird eh. 
Gatekeeping art is like gatekeeping imagination. 
Low key like gatekeeping breathing.  
Art is inherently Free. It's everywhere. It's in everything. It's ON everything. 
Society is actually over-saturated with Art. 
But that's sort of like saying Earth is over-saturated with oxygen. 
Art is human expression. And we express…a lot. 
Because we experience..a lot. 
At some point in human history classism/categorizing showed up to decide which art qualified as *chefs kiss* Art and good ole' just being a human doodling art. Separated the masters of fine arts from the kindergartener masterpieces. 
To create niche. Upper echelon art. 
Capitalism. White supremacy. Patriarchy. You know, the 3 usual contenders showed up. 
Each one taking a bite out of Lady Arts Freedom. 
Eventually it is all but gone. 
Once "rules" are applied to Art. Once boundaries are created for Art. 
The environment becomes oversaturated with basic.
The same old same old being seen. No more effort. No diversity. No muses. No DreamZZzz.
No Magik. No  inspiration. No  room for exponential growth. For innovation. For BIG change.  
Art and then Culture becomes oversaturated with mediocrity. 
And yeah sure, people breathing in smog are still grateful they are breathing. 
But I bet they are dying for a breath of fresh air. 
In a world full of mediocre art, free radical art is the breath of fresh air. 
When Art is free it's allowed to be seen wherever it deserves to be seen. It's allowed to carry its message to the audience it chooses. It's free to transform the Souls of those destined to be transformed. 
The Gatekeepers are afraid. 
That allowing new, innovative, radical Free Art, there won't be room for their old ways of Art'ing that they have done for so long. 
And they're right. 
In Creation there is destruction. Old ideas must lie to make room for new ideas. 
Those old Art'ing ways paved the way for this radical Art to thrive. 
MFA's might not have a seat here. Indigenous Art must have a seat here. 
Fighting the inevitable tide only makes it harder. 
The change is already here. 
Like humans, putting gates, boundaries, rules only makes Art  hungrier for Freedom.
Like humans, Art /Human expression  won't be  chained/hidden forever. 
Like humans, if some Art is not Free then all Art is not Free. 
And the Free Art will eventually find one another. 
Piece by Piece. 
They will pop up in the right spaces. 
For the right amount of time. Hours, minutes, days.  And eventually the gatekeepers will have no control because the Art will pop up in areas outside the gatekeepers control. 
And eventually either the gatekeepers will give in. 
Or the gatekeepers will self-destruct making all these rules.
Or Art will start a revolution. 
A rebellion. 
&
Art will win… taking society by storm. 
&
Free art will Free more Art. 
Inspo: AITO and a convo with Mark Sandiford.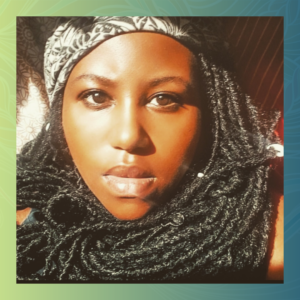 Rebecca Hass is a citizen of the Metis Nation and of mixed European descent. As the Director of Engagement Programs and Partnerships for Pacific Opera she was the winner of the Creative Builder for 2021 for Greater Victoria, and the 2019 Arts and Culture award for Community work from Leadership Victoria, specifically for her work in addressing inclusion and diversity.  Programming highlights in her work include the development of a civic engagement artist's residency, a virtual series spotlighting marginalized voices – "For all to hear", as well as connecting the opera to socially relevant issues through the very successful podcast What's Up with Opera.   Rebecca works with several committees addressing the need for systemic change for Indigenous peoples in art and music, including Canadian Actors Equity Indigenous Committee and Voices in Circle for the University of Victoria.   An alumna of the 2019 Opera America Leadership Intensive, Rebecca is a graduate of Wilfrid Laurier University with an Honors Bachelor of Music in Vocal Performance. Her over 30-year career includes a professional opera and concert career as a mezzo soprano and working as a radio broadcaster and documentary maker for CBC radio, as a recurring guest host for Saturday Afternoon at the Opera and In Concert. She is passionate about her work as a mentor to young artists in her work as a Creative Living Coach for the Canadian Opera Company Ensemble and several Canadian universities and elite training programs.  Rebecca lives in Victoria, British Columbia (L'ekwungen Territory) where she is an active member of the urban Indigenous community, notably as a director of the drum group ANSWER. Currently she is working on writing songs and stories as part of a multi-media theatrical piece called "Manaadjia" – an Anishinaabemowin word which means "to take care of our people in order to conserve them for a long time".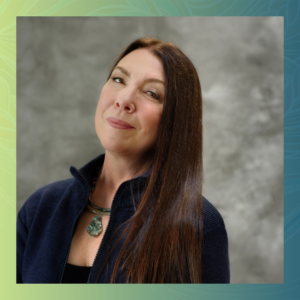 Dr. Sarah Bay-Cheng is the Dean of the School of the Arts, Media, Performance & Design and Professor of Theatre & Performance Studies. Her research focuses on the intersections among theatre, performance, and media including histories of avant-garde theatre and film, social media, and digital technologies in performance. Her publications include 4 books, most recently, Performance and Media: Taxonomies for a Changing Field (2015) and Mapping Intermediality in Performance (2010), as well as articles, essays, and invited lectures. Prior to coming to York, she was a Fulbright Visiting Scholar in Media and Cultural Studies at Utrecht University in the Netherlands (2015) and the founding director of the Technē Institute for the Arts and Emerging Technologies at the University at Buffalo (2012-2015). Since 2016, she can be heard as a co-host for On TAP: A Theatre and Performance Studies podcast. Bay-Cheng has also worked as a director and dramaturg with particular interest in intermedial collaborations and a fondness for puppetry. More information: https://sarahbaycheng.net.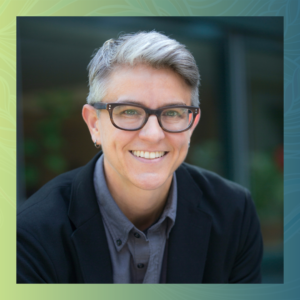 From March 28 through March 30 2022, Mass Culture and the Association for Opera in Canada co-hosted a datathon to collect resources related to measuring arts' impact.
Read the full press release here.
You can check out the resources collected below!
Additionally, Mass Culture sat down with a number of thought leaders to discuss the importance of measuring arts' impact. Find these below!
Dr Gladys Rowe on ensuring that different values and viewpoints are included when assessing arts value
Gladys Rowe, she/her, is a Swampy Cree scholar and a member of Fox Lake Cree Nation in Northern Manitoba, Canada. Gladys has expertise in Indigenist research, arts-based and participatory methodologies, and Indigenous innovation and evaluation.
Jessa Agilo on the challenges that limit a shared understanding of arts' impact
Jessa Agilo is the Founder and CEO of ArtsPond.  The mandate of ArtsPond is to nurture healthy ecosystems of care that support equity-seeking groups in Canadian arts and culture.
Judith Marcuse on the importance of assessing the arts' impact on society
Judith has had an extensive career as a dancer, choreographer, director, producer, teacher, writer, consultant, and lecturer in Canada as well as abroad.  She is the Founder and Artistic Producer of Judith Marcuse Projects and the Founder and Director of the International Centre of Art for Social Change.
What would an Arts Impact Community look like? What would it need to gain buy-in and be shaped by its users, to be an equitable learning resource and system of support, to have a culture of open-ness, to be innovative, exploratory, and scalable? 
This conference was designed as a catalyst for Building an Arts Impact Community.
On June 23, 2021, Mass Culture and the Association for Opera in Canada hosted an event entitled Building an Arts Impact Community. The event included a visual database, designed for delegates to explore on their own time prior to the event as well during the event itself. 
The event began with an address from Senator Patricia Bovey, looking at art and its impact on society, followed by presentations and learnings from a number of amazing individuals.
Christina Loewen of Association for Opera in Canada shared their 5 year journey to the creation of an Opera Civic Impact Framework and Platform with an invitation for a grassroots exploration of what a broader Arts Impact Community and Approach might look like.
Dr. Gladys Rowe set the stage for decolonized community-building, as the event broke down into Action Tables led by Lynda Rey, Meghan Lindsay, Meredith Davis and Jonathan Lapalme.
Christina's discussion combined with Dr. Gladys Rowe's piece provided participants with the background, knowledge and inspiration to take part in Action Tables (breakout sessions) that covered the following topics:
Community Building
Discovering the Commonalities
The Learning Centre
Creating Space for Experimentation
Created for the event, this Miro continues to be accessible to anyone who's interested in building an arts impact community. You can check it out here.
Senator Patricia Bovey speaks at Building an Arts Impact Community
Christina Loewen Speaks at Building an Arts Impact Community
An Event Brought to You By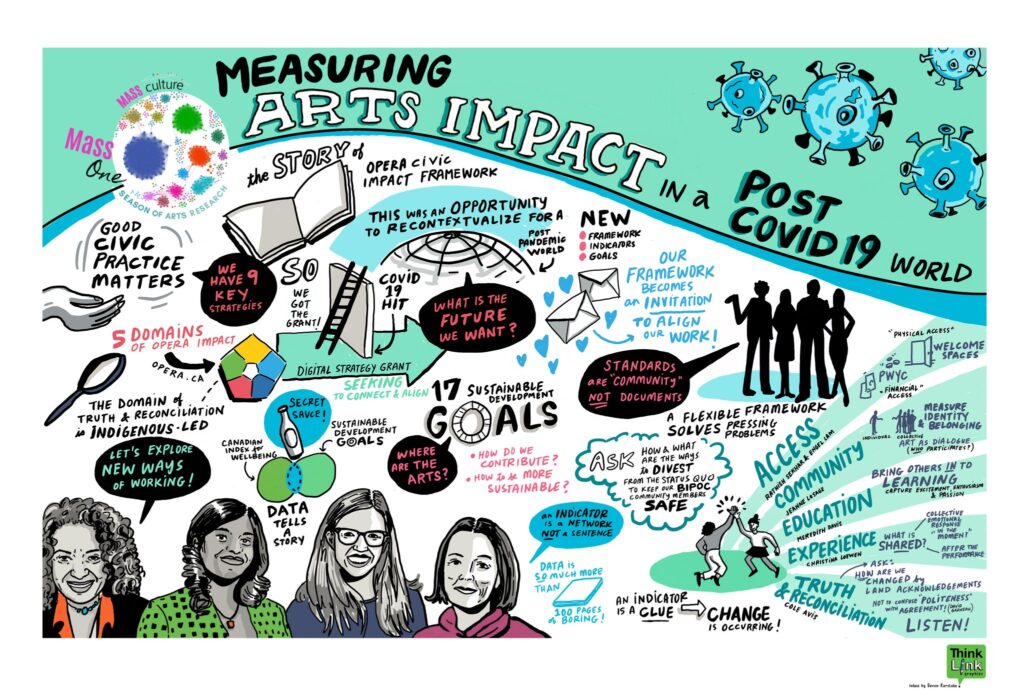 An Event Brought to You By