Massey Commission History Lesson
A Mass Culture Digital Gathering
This Digital Gathering, looking at the Massey Commission, examines the relevance of this seminal piece in the formalized Canadian cultural sector 70 years after its introduction. It was pre-recorded, and was released on October 17, 2019.
About the Conversation Starters
Artistic Director, Why Not Theatre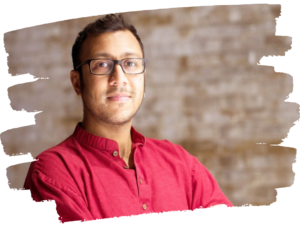 Toronto-based stage director Ravi Jain is a multi-award-winning artist known for making politically bold and accessible theatrical experiences in both small indie productions and large theatres. As the founding artistic director of Why Not Theatre, Ravi has established himself as an artistic leader for his inventive productions, international producing/collaborations and innovative producing models which are aimed to better support emerging artists to make money from their art. 
In 12 years Why Not has become synonymous with innovative theatrical experiences which have toured the world. In recent years their RISER project, a unique producing model, has had a significant impact on the Toronto independent community.  Why Not has created over 30 collaborations performing on 5 continents, including the smash hit A Brimful of Asha, which stars Ravi and his real-life mother (non-actor). Collaborations Ravi has fostered with Why Not Theatre include festivals such as Harbourfront's World Stage Festival,
Luminato Festival and The Pan Am Games Toronto 2015 and international companies like The Tricycle Theatre (UK), Complicite (UK) and The SITI company (USA). 
As a director Ravi work has been critically acclaimed for its accessibility, politically bold perspective and reimagining of what theatre can be. Select credits include A Brimful of Asha, Fault Lines (Greenland, Iceland and Faroe Islands) which won the Governor General's Award for Drama, Accidental Death of an Anarchist, The39 Steps, Animal Farm (Soulpepper), Alanna Mitchell's Sea Sick (co-directed with Franco Boni, Theatre Centre), Lisa Codrington's The Adventures of a Black Girl in Search of God and Sarena Parmar's The Orchard After Chekhov (Shaw Festival), We are Proud to Present…(Theatre Centre), Salt-Water Moon (Factory Theatre), Prince Hamlet (Why Not Theatre), Like Mother Like Daughter (Complicite/Why Not Theatre).
Currently he is working on a new adaptation of The Mahabharata with Why Not Theatre and the Shaw Festival. Ravi was shortlisted for the 2016 Siminovitch Prize and won the 2012 Pauline McGibbon Award for Emerging Director and the 2016 Canada Council John Hirsch Prize for direction. He is a graduate of the two-year program at École Jacques Lecoq and he was the inaugural artistic-director-in-residence at The Theatre Centre.   
For more information on Why Not Theatre, https://whynot.theatre/
Journalist, Critic & Novelist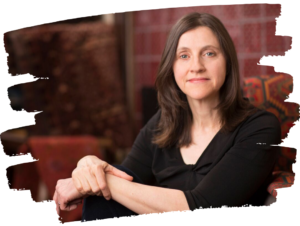 Kate Taylor is a Toronto cultural journalist, critic and novelist. A long-time staffer at the Globe and Mail, she currently serves as the newspaper's visual art critic when not writing about film and cultural policy. She is the author of three novels including the Commonwealth-Prize winning Mme Proust and the Kosher Kitchen and the recently published Serial Monogamy.
Executive Director, Creative Manitoba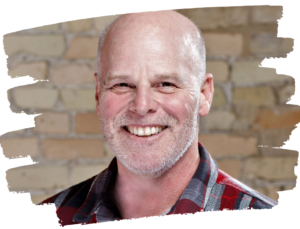 Active in the Canadian independent music scene for over two decades, Thom Sparling was a founder of the West End Cultural Centre in Winnipeg, managed bands such as the Crash Test Dummies, produced 60 music recordings, thousands of live performances, a dozen music videos and a music magazine while operating Oh Yah! Records, his own independent label and management company. Drawing on his years of music and arts experience – Sparling has led Creative Manitoba for the past decade – providing mentorship and professional development for Manitoba's creative sector. Sparling has also been engaged in the research and development of civic and provincial cultural policy recommendations including a Creative Cluster Strategy for Winnipeg`s Exchange District.
While much of his work has focused on supporting and advocating for the artistic output of others, Thom has quietly developed his own visual arts practice. Working in oil paint on wood board, his work while sometimes folksy and unpolished, captures the untamed essence of the boreal forest in all its seasons.
Executive Director, Ontario Association of Art Galleries
Zainub Verjee is an artist, curator, scholar-critic, writer, senior arts administrator and public intellectual.
As an accomplished and influential leader in the art and culture sector, over four decades, she has shaped culture policy at all levels of governments and significantly contributed to building of cultural institutions and organizations in Canada and internationally. Often invited to speak nationally and internationally, on cultural policy, contemporary art and cultural diplomacy, she has been a prolific writer on issues pertaining to Art and Culture.
Her artwork has been shown internationally, including at the New York's Museum of Modern Art, the Portland Institute of Contemporary Art and the Venice Biennale.
Currently, she is the Executive Director of the Ontario Association of Art Galleries in Toronto.
Co-founder & Operations Group Member, Mass Culture; Senior Consultant, Global Public Affairs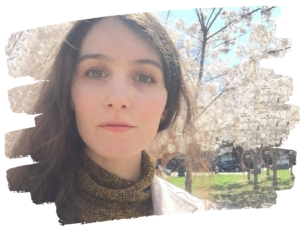 Tara Mazurk is a co-founder and Operations Group member of Mass Culture. She works at Global Public Affairs as a Senior Consultant and registered federal lobbyist. In this role, she helps facilitate engagement between arts organizations and government.